Webinar
Wellbeing for Wales Lecture Series 2021
Find all the information here about our Wellbeing for Wales Lecture Series.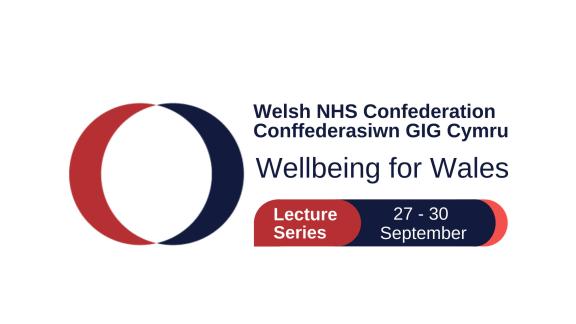 Over the past eighteen months, Covid-19 has posed huge challenges for Wales' health and social care system, requiring innovative whole-system responses and new ways of working. Although the vaccination programme continues to reach new heights, providing the people of Wales with hope for the future and a pathway out of the pandemic, the NHS in Wales is experiencing demand across the system like never before.
At the end of September 2021, the Welsh NHS Confederation hosted a virtual Wellbeing for Wales Lecture Series, where we discussed the ongoing challenges faced by the system, highlighted examples of best practice, shared ideas, opportunities and future plans.  
Our delegates heard from a wide range of leaders from across the UK. With eight sessions over a four-day period, considering different aspects of health and wellbeing, we aimed to inspire, connect and provide space for them to reflect as we explore what needs to be done to enable us to collectively rebuild and transform health and care services for the people of Wales now and in the future. 
Each session was recorded and made available to delegates.
Supporter opportunities 
If your organisation would like to sponsor the next Wellbeing for Wales lectures, please contact Sandra Cummings at sandra.cummings@welshconfed.org for more information. 
Event team contact details  
If you signed up for the Wellbeing for Wales Lecture Series but did not receive the recordings, please email the event bookings team at eventbookings@nhsconfed.org or call 0844 800 5987.