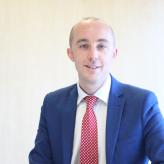 Michael Wood
Michael is the head of health economic Partnerships at the NHS Confederation. Prior to this he developed and held the role of NHS local growth adviser from 2015, for some of this time working as deputy local growth consultant for the Higher Education Funding Council for England (HEFCE). Before that, he was senior European policy manager at the NHS European Office for more than seven years. He has also worked for the Parliamentary and Health Service Ombudsman and for a Member of the European Parliament in Brussels.
As head of health economic partnerships, Michael advises NHS leaders nationally and locally on policy, strategy, partnerships and funding relating to areas such as skills and workforce, estates, innovation, population health and finance.
Michael currently holds national advisory positions on the National Centre for Rural Health and Care, the Civic University Network and the NHS Population Health Advisory Group, as well as working part-time for NHS London.