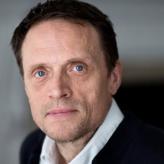 Matthew Taylor
Matthew joined the NHS Confederation as Chief Executive in June 2021.
Matthew is a high-profile public figure who has had a distinguished career at the heart of public policy for the last 20 years. He has led the RSA for 15 years and during that time he has transformed the organisation into a global institution, with 30,000 fellows and a high-profile and influential research programme.
Before that he was Chief Adviser on Political Strategy to Prime Minister Tony Blair, and he also ran the Institute for Public Policy Research for four years. He is a widely known commentator on policy, politics and public service reform and regularly appears on national media programmes, including as a panellist on BBC Radio 4's Moral Maze. He was also commissioned by the Conservative Government in 2016 to carry out an independent review into modern employment practices. Matthew started his career as a health policy researcher in the West Midlands.
Matthew brings a remarkable depth of experience at the heart of government and public policy and is a compelling advocate for our members as they face the challenges of recovering from the pandemic and delivering better health for all the communities they serve.  
Follow on Twitter @FRSAMatthew