Conference
NICON23: Conference, Good Practice & Innovation Showcase
Due to high demand, we are now operating a waitlist for in-person attendance at NICON23.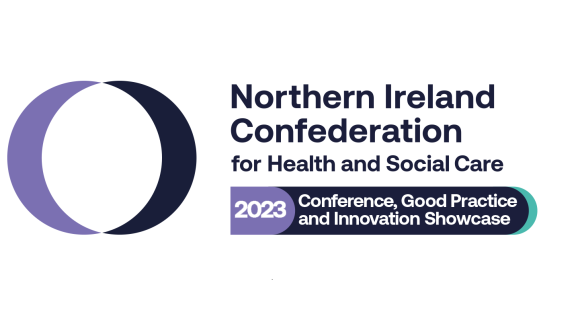 NICON23 Waitlist
Thank you for your interest in attending this year's NICON Conference. Due to high demand, we are now operating bookings on a waiting list system. Please complete the following form and we will be in touch to advise as to availability:
If we are not able to offer you a place at the conference in-person, you will be invited to join our livestreaming platform, MedAll, which will allow you to view a reduced version of the conference in real time and watch the recordings after the fact. 
The Northern Ireland Confederation's Annual Conference, Good Practice & Innovation Showcase 2023 offers a unique opportunity for colleagues and partners from across the health and care system, as well as the voluntary and community sector to come together, share ideas, reflect, network and learn.
We meet again for conference this year at a time of significant and sustained pressure, with the traditional challenges facing our Health and Social Care system having been further compounded by political uncertainty and the cost-of-living crisis.
As the 75th anniversary of the NHS and the forthcoming general election bring a renewed focus to the debate on the future of health and social care, in Northern Ireland we will use our time together at conference to explore what we can do, working creatively and collaboratively, to turn pressure into possibility.
Over the course of a day and a half, we will consider how we bring a system focus to the opportunities for health and delve deeper into our own agenda for the HSC - focusing on integration and prevention, investing in workforce, redesigning services, driving productivity, embracing technology and enabling innovation - all supported by a new, emerging style of inclusive and empowering leadership.
We do hope you can join us to hear the latest from local leaders, examine international perspectives, network with over 500 colleagues and share learning and insights as we seek to drive transformation and maximise health outcomes for our patients and population.
Speakers confirmed to date include:
Peter May, Permanent Secretary, Department of Health; Chief Executive of the HS
Professor Tim Briggs, Chair, 'Getting it Right First Time' (GIRFT) programme; National Director for Clinical Improvement and Elective Recovery, NHS England
Dr Helen Bevan, Professor of Practice in Health & Care Improvement, Warwick Business School, University of Warwick
Siva Anandaciva, Chief Analyst, King's Fund
Matthew Taylor, Chief Executive, NHS Confederation
Lord Victor Adebowale, Chair, NHS Confederation
Charlotte McArdle, Deputy Chief Nursing Officer, NHS England
Dan West, Chief Digital Information Officer, Department of Health
A range of HSC Chief Executives and Chairs
Conference agenda
The draft conference agenda is available to view:
Virtual programme
For those who cannot attend in-person, a reduced version of the agenda will be available to watch online. View the virtual programme below:
Who should attend?
If you are a manager, clinician, service user, or partner in health and social care, we would be delighted to welcome you to conference.
CPD Certification
We are pleased to announce that NICON23 is CPD certified! 
Continuing Professional Development (CPD) allows you to keep your mind active as you up-skill or re-skill at various events, conferences, or workshops throughout your career. By attending NICON23, you can earn points that will contribute to your professional development. Applying for a CPD certificate is simple. For every hour you attend NICON23, you will earn one point towards your continued professional development. 
1 hour = 1 point, therefore if you cannot attend the whole conference, you can calculate how many points you have earned.
You can request your CPD certificate by completing this form. The deadline to make your request is Friday 27 October. Once completed, the team at CPD should process your request within 28 days. If you have not received your certificate by Friday 8 December, please contact marketing@nhsconfed.org and we will look into this on your behalf. 
Conference rates (per person):
| | |
| --- | --- |
| NICON (HSC) members | £195 + VAT |
| NICON Associate members (Not-for-profit) | £195 + VAT |
| NICON Associate members (Commercial) | £299 + VAT |
| Not-for-profit (Non-member) | £235 + VAT |
| Commercial (Non-member) | £350 + VAT |
| Students, trainees, service users and carers | £130 + VAT |
| Conference speaker pass | £75  + VAT |
| Networking dinner* | £65 + VAT |
*Networking Dinner: All NICON member and associate member rates include access to the drinks reception (6.15pm) and networking dinner (7pm-10.30pm) at La Mon on the evening of Thursday 18th October. Non-members who wish to attend the dinner are welcome to do so, but must purchase this separately to your main ticket as an 'add on' (£65+ VAT).
Discount: A 10 per cent group discount is available when booking 7 or more places. Group discount will only be applied if tickets are purchased in one transaction. Discount will be automatically applied at checkout. Please note there is a 5 per cent admin fee for paying by invoice.
Speakers: If you are speaking at a conference session and are solely attending to take part in your session, there is no charge to attend. However, if you would like to stay for the rest of the conference, you may avail of the reduced speaker rate of £75+ VAT. 
Supporter opportunities 
NICON23 is the perfect place to showcase your products, services, and innovations to health and social care leadership. There are a number of ways in which you can get involved. To find out more, download a copy of our partnership brochure below or contact our commercial team via email: Rosie.Jacques@nhsconfed.org
  With thanks to our event partners: