Conference
NICON22: Recognition | Ambition | Mobilisation
We are delighted to announce that bookings for our first in-person NICON conference since 2019 are now open!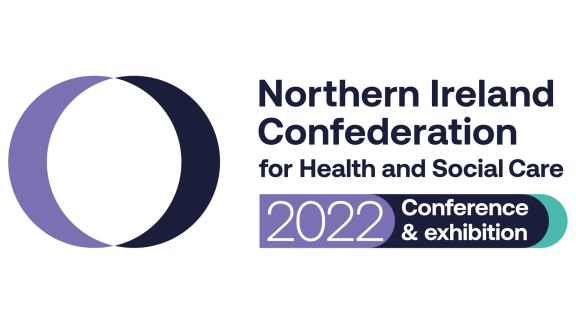 Join us this October for the leading conference in Northern Ireland's health and social care calendar!

The NICON22 Conference and Exhibition provides a unique opportunity for colleagues and partners from across the health and care system, as well as the private and voluntary and community sector to come together, share ideas, reflect, network, and learn.
At this year's conference, entitled 'Recognition | Ambition | Mobilisation', you can expect to hear from a wide range of local leaders, international speakers and frontline staff across over 40 sessions. Over the two days, we hope to inspire and connect you as we recognise the contribution of our workforce, explore our shared ambition for our health and social care services and agree how to mobilise to tackle waiting lists and deliver a world-class service for our citizens.
We are delighted to confirm that our speakers will include:
Peter May

, Chief Executive of the HSC; Permanent Secretary, Department of Health

Mark Britnell, Vice Chair and Global Healthcare Expert, KPMG
Sir Jim Mackey, Chief Executive, Northumbria NHS Foundation Trust; National Director of Elective Recovery

Alison McKenzie-Folan, 

Chief Executive, Wigan Council

Prof Kate Ardern,

 Director of Public Health, Wigan Council

Matthew Taylor, 

Chief Executive, NHS Confederation

Maria McIlgorm,

 Chief Nursing Officer, Department of Health

Lord Victor Adebowale

, Chair, NHS Confederatio

n

Agenda
A copy of the draft agenda is now available to view below. (Please note that this may be subject to some change.)
Who should attend?
If you are a manager, clinician, service user, or partner in health and social care, we would be delighted to welcome you to conference. 

Conference rates (per person) 
| | |
| --- | --- |
| NICON and associate members (Not-for-profit) - 2-day pass | £195 + VAT |
| Not-for-profit organisations (Non-member) - 2-day pass | £195 + VAT |
| NICON associate member (Commercial) - 2-day pass | £299 + VAT |
| Commercial (Non-member) - 2-day pass | £350 + VAT |
| Students, Trainees and Service Users - 2-day pass | £130 + VAT |
| NICON and associate members - Day 1 pass | £135 + VAT |
| NICON and associate members - Day 2 pass | £120 + VAT |
| Dinner* | £65 + VAT |
Speakers: If you are speaking at the conference and are just attending to take part in your session then there is no charge to attend. However, if you would like to stay for the rest of the conference we have a reduced rate for speakers of £75+ VAT
Discount: A 10 per cent group discount is available when booking 7 or more places. Group discount will only be applied if tickets are purchased in one transaction. Discount will be automatically applied at checkout. Please note there is a 5 per cent admin fee for paying by invoice. 
*NB: All rates (with the exception of individual day passes) include access to dinner on the evening of Wednesday 19th October.
Late booking fee 
Please note- the delegate rates currently listed will increase by 10% on Monday 3rd October 2022, this is to cover the costs we will incur on your behalf once we have confirmed final numbers.
Supporter opportunities 
NICON22 is the perfect place to showcase your products, services, and innovations to health and social care leadership. There are a number of ways in which you can get involved. To find out more, download a copy of our partnership brochure or contact our commercial team via email: supporters@nhsconfed.org or ross.edwards@nhsconfed.org