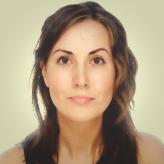 Megan Fitzsimons
Megan joined the Northern Ireland Confederation for Health and Social Care (NICON) in 2019. Prior to this, she worked at Catalyst (formerly Northern Ireland Science Park), where she developed an interest in healthcare innovation and medical technologies. 
Megan graduated from Ulster University with a First Class Honours degree and holds an LLM in Human Rights Law (Distinction) from Queen's University Belfast, where she focused on socioeconomic rights, in particular the right to health. She is also currently undertaking a Master's in Law (MLaw).
Megan is passionate about equitable access to quality care, medical ethics and patients' rights.