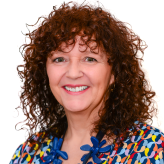 Heather Moorhead
Heather Moorhead was appointed as the Director of the Northern Ireland Confederation for Health and Social Care (NICON) in May 2010.
Prior to this, Heather was CEO of the Northern Ireland Local Government Association where she supported and facilitated local government improvement & modernisation.
Heather was also previously Director of the Sustainable Northern Ireland Programme where she was responsible for developing the organisation which provided advice and guidance to government departments on sustainable development issues.

Heather's earlier career was spent in the field of Environmental Health and she held positions across various specialisms including health and safety, consumer protection, training and health promotion.

Heather is a member of the Chartered Institute of Environmental Health, the Society of Local Authority Chief Executives and the Northern Ireland Chief Executives' Forum.
Follow on Twitter @HmmMoorhead