Conference
Courage in the face of discomfort conference
Anti-racist leadership is the day job – let's own it.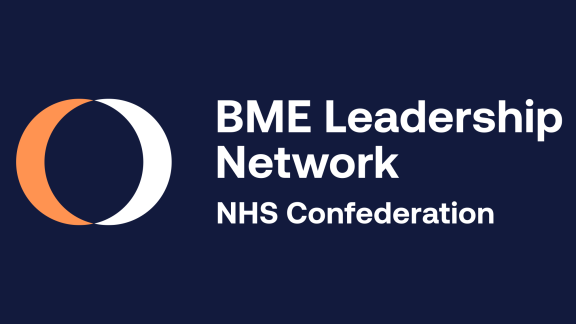 The BME Leadership Network recognised a growing sense of frustration that the rhetoric and activity around equality, diversity and inclusion in general, and anti-racism in particular, is failing to deliver improvements in equity promised to our patients and staff.
We acknowledge that some leaders may feel paralysed in this space - addressing issues can feel uncomfortable and takes courage.

Our conference on 19 April 2023 provided a safe, supportive space for BME leaders and allies to have a full and frank conversation on the topic of antiracist leadership. Leaders came together to share their lived experience and to be clear on what is at stake for this agenda: racism kills.
The NHS has never existed without the labour of BME staff and yet we know that BME individuals often do not benefit from the service in the same way as their white counterparts. The BME Leadership Network is clear that the NHS still needs to improve BME representation at senior levels, and outcomes and experiences for BME people within its services.
As leaders we have a responsibility to come together to speak out on the injustice of racism, to be honest about the failings we've seen on this issue and to suggest tangible measures for improvement, from a place of love and compassion for the NHS. 
Key messages
Anti-racism is everybody's responsibility and should not be landing solely on the shoulders of those that are impacted by discrimination.

True anti-racist leadership goes beyond a commitment to equality and diversity; anti-racism must be embedded across all people processes and go beyond tokenism to achieve real equity and inclusion for all staff.

Diversity is an asset to any organisation and anti-racist leadership results in improved outcomes for service delivery. It is important that we view the agenda through this lens as opposed to a 'tick box exercise' or a 'nice to have'.

There has been some improvement, but positive data is no excuse for complacency. Figures can cover up individual experiences so leaders must be prepared to engage with staff and recognise different experiences. Even one person experiencing racism is too many.

The NHS must be driven by its values. The health service stands for equality. Racism should be a never-event; not par for the course.
Next steps
The BME Leadership Network is committed to continuing this work in conjunction with the NHS Confederation's anti-racism strategy, developing member offers to support organisations with their own efforts to make the NHS anti-racist.
Do get in touch with us by email at BLN@nhsconfed.org if you have any queries.