Briefing
Briefing for Senedd debate on tackling mental health inequalities
Briefing for Members of the Senedd ahead of the debate on tackling mental health inequalities in Wales.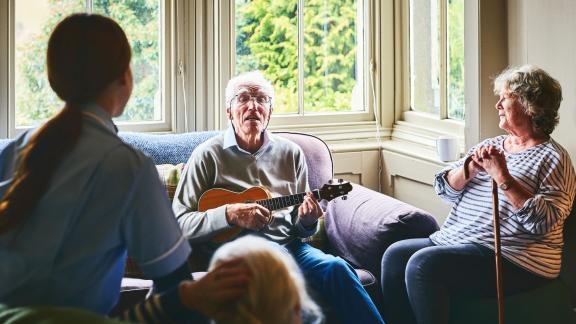 Key points to consider:

• We welcome the Committee's report and the calls for the Welsh Government to focus on tackling the wider causes of poor mental health and develop a mental health strategy that recognises inequalities as a barrier to improving the wellbeing of the population.

• NHS leaders recognise the significant impact the COVID-19 pandemic had on the mental health and wellbeing of the population and how some people have been disproportionately affected, including older people, families living in poverty, those who identify as LGBTQ+ and BAME communities.

• It is anticipated that there will be an increase in demand for mental health and wellbeing services over the coming years as a result of the pandemic and the cost-of-living crisis, as people with pre-existing mental health conditions and the general public have been impacted by self-isolation, financial insecurity, bereavement, and increases in substance abuse and domestic abuse.

• Existing societal inequalities are also likely to be exacerbated, with certain groups being disproportionally affected. Health inequalities are the result of many and varied factors and the NHS alone does not hold all the levers required to create the necessary conditions for good health and wellbeing. We're calling for coherent cross-sector and cross-government action to tackle mental health inequalities which should include addressing the social determinants of mental health.

• To improve population health and mental wellbeing further, it is vital that meaningful person-centred performance measures and frameworks are developed which focus on patient experience, clinical outcomes, prevention, whole-system collaboration and applying value-based healthcare.

• We welcome the emphasis on social prescribing within the Committee report. Social prescribing, whether through the arts and culture, physical activity or nature, can have a positive impact on people's mental health and wellbeing.

• It is vital that providing care to people is based on individuals' need and as a society we must value physical and mental health equally.