Press release
We need a poverty action plan to fight health inequalities in Wales
Welsh NHS Confederation Health and Wellbeing Alliance publish briefing on tackling health inequalities in Wales.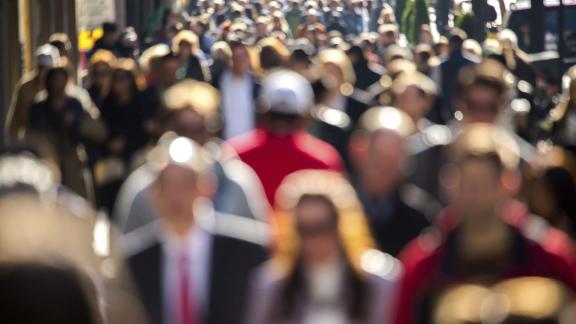 New briefing from the Welsh NHS Confederation Health and Wellbeing Alliance and the Royal College of Physicians (RCP) describes how the NHS, local government and third sector organisations across Wales are working to break down barriers and tackle health inequalities.
The Welsh NHS Confederation Health and Wellbeing Alliance has launched a new briefing paper in partnership with the RCP: Everything affects health reiterates our call for a cross-government delivery plan on poverty and inequalities which sets out milestones, timelines and clear targets detailing what every Welsh Government department is doing to tackle poverty, and how ministers are working together to reduce the impact of deprivation.
In this new briefing, we have collected stories which describe how frontline organisations from across Wales are working to reduce poverty, ill health and inequalities by breaking down barriers across health, social services, housing, the arts, benefits and welfare advice, transport, loneliness and isolation, climate change, air pollution and much more. This follows Mind the gap, a major report from the Alliance and the RCP which was endorsed by 50 organisations in July 2022.
New polling from the RCP has found that 74 per cent of people in Wales feel increasingly worried about their ability to stay warm and healthy this winter and 70 per cent are planning to use less heating in their home due to rising energy bills. 11 per cent said they wouldn't heat their home as needed even if cold weather could make a member of their household unwell or an existing health condition worse.
Dr Olwen Williams, RCP vice president for Wales said: "Poverty causes ill health and illness on a massive scale. In fact, Audit Wales recently called it the single major challenge facing all tiers of government. We welcome the Welsh government's commitment to reducing inequalities across a range of policy areas, but we now urge ministers to establish a cross-government taskforce, led by the first minister, to drive change at scale and pace. As the cost-of-living crisis takes hold, it's more important than ever that we take a coordinated national approach to fighting poverty and health inequalities. For example, the rising cost of fuel means that more people will be living in cold homes, which in turn can cause and worsen respiratory conditions, cardiovascular diseases, poor mental health, dementia, hypothermia and problems with childhood development. This needs a national approach and coordinated cross-government action."
Nesta Lloyd-Jones, chair of the Alliance and assistant director of the Welsh NHS Confederation said: "Cross-sector working to reduce poverty, ill health and inequalities in Wales is vital to helping the most vulnerable in our society. Only by working across  boundaries will we be able to make strides as a nation to narrowing the health inequalities gap. We know health and wellbeing is not a standalone issue, so to help scale up these pockets of good practice we need the Welsh government to take definitive action by delivering a coordinated, cross-sector national action plan."
The new briefing is published as GPs from the top 100 most deprived areas in Wales gather in Abergavenny at the launch of the Welsh government-funded Deep End project in Wales. The Royal College of General Practitioners (RCGP) is bringing together primary care staff from across Wales to discuss the growing impact of health inequalities in deprived areas. Evidence shows that deprivation means people get sicker younger and are far more likely to have multiple physical and mental health conditions. In turn, the need for primary healthcare increases and becomes more complex, meaning that these GPs and their teams are struggling to cope with the workload.
Dr Rowena Christmas, RCGP Cymru Wales chair said: "It has been over 50 years since Dr Julian Tudor Hart's 1971 article on the inverse care law, but deep and widening inequalities of access to healthcare still persist in our most deprived communities. Primary care staff and GPs are seeing the impact of poverty on a daily basis and understand better than most what should be done to tackle entrenched structural inequalities. RCGP Cymru Wales' new Deep End project has the potential to change lives for the better."
Mind the gap: What's stopping change?
In July 2022, 50 organisations across health, social care and housing came together to publish Mind the gap which called on the Welsh Government to:
consolidate commitments on reducing inequalities and map out existing activity on public health, inequalities, poverty reduction and social security in one delivery plan to improve accountability

provide more detailed national implementation guidance to local delivery bodies and introduce health impact assessment regulations as a priority

develop a shared set of performance measures focused on reducing inequalities and improve access to high-quality, robust data for evaluation 

improve access to prevention programmes based in primary and community care, especially for those living in poverty, and invest in innovation, including screening programmes, vaccines and wearable technology

ensure that funding encourages collaboration and is linked to tackling inequalities and require regional partnership boards (RPBs) and public service boards (PSBs) to tackle inequalities.
About us
We are the membership organisation that brings together, supports and speaks for the whole healthcare system in England, Wales and Northern Ireland. The members we represent employ 1.5 million staff, care for more than 1 million patients a day and control £150 billion of public expenditure. We promote collaboration and partnership working as the key to improving population health, delivering high-quality care and reducing health inequalities.