Press release
Health and Wellbeing Alliance relaunches with new brand ahead of latest report
The Welsh NHS Confederation Health and Wellbeing Alliance relaunches with new branding and bigger membership than ever.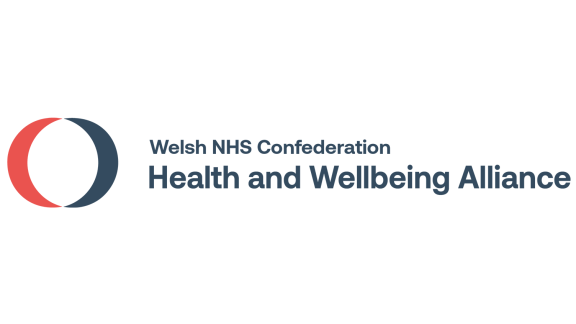 Ahead of the launch of its latest report on tackling health inequalities and the cost-of-living crisis, the Welsh NHS Confederation Health and Wellbeing Alliance is relaunching, with all-new branding.
The Alliance was established in 2015 to discuss key cross-cutting priorities and policy areas and comprises over 70 organisations with an interest in improving the health and wellbeing of the population, from Royal Colleges to third sector and social care organisations. The Alliance believes that health is not a standalone issue and we all need to play our part in developing a health and care service fit for the future.
The (previously known) Policy Forum developed recommendations and consistent calls in the run-up to the 2016 National Assembly Election and the 2021 Senedd Cymru Election. More recently, 36 organisations endorsed a joint paper calling on the next Welsh Government to show national leadership on ending inequalities and 14 organisations supported the response to the Health and Social Care Committee inquiry into mental health inequalities. Separately, 28 organisations came together to support the NHS Confederation's #NotTooMuchToMask campaign, encouraging the public to make sensible choices to help stop coronavirus from spreading.
 
Nesta Lloyd-Jones, assistant director of the Welsh NHS Confederation and chair of the Health and Wellbeing Alliance, said:
"It's fantastic to see so many organisations from across the health and care system come together to discuss priorities and develop joint reports, Senedd inquiry responses, press statements and policy positions to help drive change. Membership of the Alliance has grown significantly since its conception and I think that's testament to the will of the sector to work across organisational boundaries to achieve common goals, which is improving the health and wellbeing of the population.
"It recognises the importance of hearing different viewpoints – whether health and care staff, patient groups or industry, on physical or mental health, and allows us all to hear from other national organisations. It's a privilege to be able to build strong relationships with organisations and individuals on behalf of NHS leaders in Wales and to learn from each other's priorities, expertise and views."
 
Operations manager for The Association of the British Pharmaceutical Industry (ABPI) Cymru Wales and deputy chair of the Health and Wellbeing Alliance, Joe Ferris, said:
"Whether we're playing football or working to improve the health, care, and wellbeing of our communities, in Wales we know that we are always Together Stronger. Since the establishment of the Alliance in 2015, we have worked hard to bring Welsh voices representing patients, healthcare professionals, the NHS, and industry around a table to play our part in developing a health and care system that is fit for the future.
The Alliance now represents the very best of us and its growth over the last seven years, from just a few organisations to an active, engaged membership of 70+, signifies the important role it plays in influencing and engaging with key policymakers and political leaders. I feel incredibly honoured to have played a part in the development of this fantastic group. This relaunch will only reaffirm the strong relationships we have built over the last few years, and we will continue to support each other, to raise our voices, and strive to ensure a Healthier Wales in the years to come."
About us
We are the membership organisation that brings together, supports and speaks for the whole healthcare system in England, Wales and Northern Ireland. The members we represent employ 1.5 million staff, care for more than 1 million patients a day and control £150 billion of public expenditure. We promote collaboration and partnership working as the key to improving population health, delivering high-quality care and reducing health inequalities.