Blog post
How leisure and culture trusts support the NHS
If we want to effectively invest in wellbeing initiatives and achieve health equity, leisure and culture trusts should form part of any local approach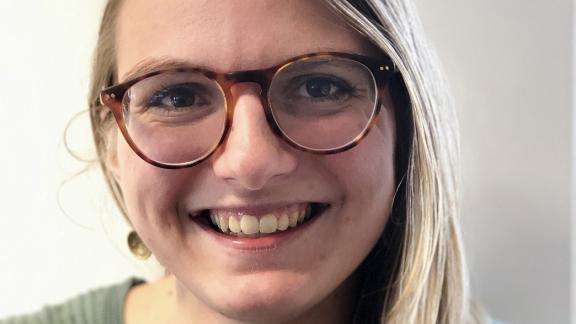 Jennifer Huygen, head of policy and strategic partnerships for Community Leisure UK, writes about how leisure and culture trusts support the NHS and population health and wellbeing, and highlights some of the partnership working that has taken place throughout the coronavirus pandemic.
The large network of non-profit distributing leisure and culture trusts in Wales is ideally positioned to support with some of the NHS' most pressing challenges, including the prevention of ill health, addressing health inequalities, and encouraging lifelong wellbeing.
With the pressures on our health and care system exacerbated by the Covid-19 pandemic, now is the time to recognise the contribution that leisure and culture trusts have already made to our NHS during the pandemic, and to engage them as a key partner to improve population health and wellbeing.
Their charitable trust business model ensures both activities and people have (subsidised) access to a wide range of cultural and physical activity programming, and offers choice based on personal preferences, needs and ability to engage.
Leisure and culture trusts work in close partnership with their local authority, managing and delivering public leisure and culture services on their behalf. A trust is independent from the local authority in its decision-making and the development of the services.
They have a clearly defined charitable purpose and identity, with every penny of profit reinvested back into the organisation, cross-subsidising programmes, access and facilities.
With the pressures on our health and care system exacerbated by the Covid-19 pandemic, now is the time to recognise the contribution that leisure and culture trusts have already made to our NHS during the pandemic, and to engage them as a key partner to improve population health and wellbeing.
Trusts manage 50% of all public leisure in Wales, offering an accessible sporting pathway for all ages to be active. Their facilities are central to the thriving sports and leisure landscape in Wales and encourages people to live active lives. Amongst other activities, they manage the free-swimming programme and learn to swim classes, community sports development programmes, they deliver rehabilitation and falls prevention, and the National Exercise Referral Scheme.
In addition, trusts manage public libraries in four Welsh local authority areas and a range of locally and nationally important arts and cultural venues. Their accessible cultural programming, ranging from rhyme time in libraries to relaxed and subtitled screenings, or youth theatre classes, reduces anxiety, increases people's confidence, and supports learning and personal development in all ages.
They also offer programmes that go beyond their leisure and culture remit, including technological lifeline support for the digitally excluded and community education.
Leisure and culture trusts are genuine community anchors, and each of them delivers slightly different programmes to reflect the needs of their communities.
All their work is done with the aim of providing a safe space for the community, reducing social isolation and loneliness, addressing and preventing long-term health conditions, and improving mental health and wellbeing.
With this ethos and vision as organisations, it is no surprise that leisure and culture trusts played an important role in the local response to the Covid-19 pandemic. Over the past year and a half, their facilities and services have played a crucial role in local health delivery.
For example, Deeside Leisure Centre as managed by Aura Leisure & Libraries in Flintshire, North Wales, was transformed into a temporary field hospital for Covid-19 patients. Leisure facilities were used to support mass testing, as seen in Merthyr Tydfil where facilities managed by Wellbeing@Merthyr became the first locations for Wales' mass testing programme. Later, when vaccinations became available, leisure trusts were ready to support again, this time transforming into mass vaccination centres, such as Cwmbran stadium managed by Torfaen Leisure Trust.
Their contribution is not limited to the offering of facilities, and volunteering of staff that came with this, but also in active development of services and activities that supported people in their Covid-19 recovery or with their feelings of isolation.
Newport Live, for example, in collaboration with Aneurin Bevan University Health Board, facilitated the rehabilitation programme for former critical care Covid-19 patients to support their recovery through physical activity.
In Bridgend, the County Borough Council partnered with Awen Cultural Trust to deliver the 'Stronger Together' programme, aimed at supporting the mental health and well-being of older people while the Covid-19 restrictions were in place, a demographic we know felt particularly isolated during lockdowns.
Leisure and culture trusts are ready to continue this important health and wellbeing work and to reinforce their position as valuable partners.
Their facilities and programming encourage life skills and offer vital social support networks and access to other community groups and clubs, above and beyond their core activities of physical activity classes or book lending. If we want to effectively invest in wellbeing initiatives and achieve health equity, leisure and culture trusts should form a core part of any local approach.
Jennifer Huygen is the Head of Policy and Strategic Partnerships at Community Leisure UK. Community Leisure UK (Wales) represents charitable Trusts, which are registered charities, societies or community interest companies (with a public benefit asset lock) managing and providing public leisure, sport, arts and/or culture services in partnership with their Local Authority for communities across Wales.