Report
The NHS after COVID-19: the views of provider trust chief executives
Provider trust chief executives discuss the changes they have made to respond to COVID-19.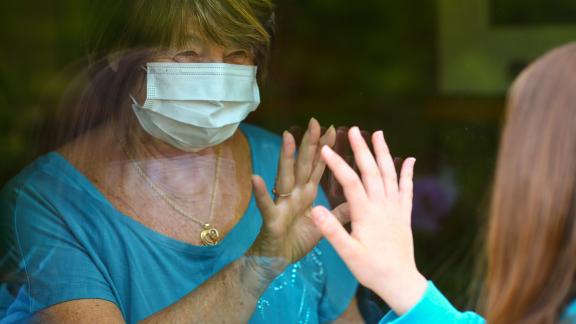 The NHS Confederation runs a programme for first-time NHS chief executives in acute, community, mental health and ambulance trusts. The programme provides peer support and an opportunity for new chief executives to come together to discuss key issues.
This report is based on interviews with 13 provider trust chief executives in which they discuss the changes they have made to respond to COVID-19, as well as how best to restart and deliver services as we move into the next phase of the pandemic. The interviews took place in late May and early June 2020.
There are huge challenges in health and care because of COVID-19 and concerns about the long-term impact on staff and the wider population.
But there has also been considerable progress and innovation and a sense of greater partnership working. As we reset, chief executives reflected that in the aftermath of the pandemic there is an opportunity not to return to the way we worked previously.
This is they key focus of our NHS Reset campaign, which will take this forward. Recognising the sacrifices and achievements of the COVID-19 period, it brings together our members and partners to look at how we rebuild local systems and reset the way we plan, commission and deliver health and care.
We would like to thank the chief executives for their openness in sharing their personal and professional reflections with us for this report:
Brendan Brown, Airedale NHS Foundation Trust
James Devine, Medway NHS Foundation Trust
Maz Fosh, Lincolnshire Community Health Services NHS Trust
Dr Susan Gilby, The Countess of Chester NHS Foundation Trust
Siobhan Harrington, Whittington Health NHS Trust
Sam Higginson, Norfolk and Norwich University Hospitals, NHS Foundation Trust
Janelle Holmes, Wirral University Teaching Hospital, NHS Foundation Trust
Fiona Noden, Bolton NHS Foundation Trust
Steve Russell, Harrogate and District NHS Foundation Trust
Jonathan Warren, Norfolk and Suffolk NHS Foundation Trust
Angie Smithson, Chesterfield Royal Hospital NHS Foundation Trust
Sarah Tedford, The Hillingdon Hospitals NHS Foundation Trust
Simon Weldon, Kettering General Hospital NHS Foundation Trust