Report
Health on the high street
How integrating health services into local high streets can generate economic, social and health benefits for local communities.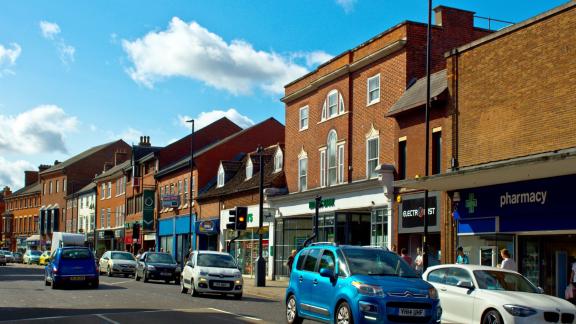 In August 2020, leaders from the NHS, local government, community businesses and a range of invited experts attended a roundtable event, which revealed an appetite to reimagine our relationship with the high street and realise the role of health in supporting economic and social recovery, particularly in light of COVID-19.
This report summarises the roundtable discussions and provides recommendations of how the NHS, local authorities and local enterprise partnerships can seize the opportunity to put health at the heart of our place to address health inequalities, offer additional capacity for health service delivery and attract more people into their local high street, while encouraging healthier lifestyles.
Key points
The NHS is seeking to reset its services and priorities in light of COVID-19, with an increasing recognition of the role it could have in wider community issues, such as influencing the social determinants of health and building sustainable communities.
The nature of the COVID-19 pandemic can act as a timely opportunity to radically re-think which NHS services could be more effectively and appropriately delivered in communities. This can be done in ways that make our high streets more economically and socially sustainable and the services themselves more accessible.
There are immediate opportunities for the NHS to become directly involved in the high street policy agenda, including:
running health services from vacant property, including vaccination programmes
broadening the range of services provided within communities
supporting and participating in the design of healthy communities and places
Developing a healthier high street does not have to cost more than the current system and could have significant economic advantages for local communities, local authorities and property owners.
Local authorities have a particularly important role to play in developing and embedding health on the high street principles. The NHS is well placed to work with them to assist in developing an approach that better understands the social and economic potential of health, as well as strengthening the role of communities in decision making, and ownership and use of high street spaces.
Through the NHS Reset campaign, the NHS Confederation and Power to Change are working with national and local leaders from a broad range of sectors to understand the critical role the health sector can play as places look to recover economically and socially from the pandemic.