News
New chair for NHS Confederation's Primary Care Network Advisory Group
We are pleased to announce that Professor Aruna Garcea has been appointed as the new chair of the our primary care network advisory group.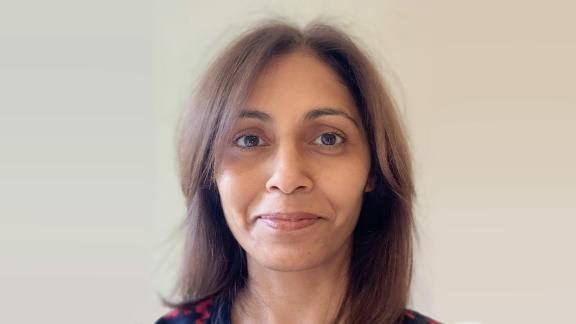 We are pleased to announce that Professor Aruna Garcea has been appointed as the new chair of the NHS Confederation's primary care network advisory group.
The NHS Confederation is the only membership body that brings together primary care with the rest of the healthcare system. Our network for primary care supports, connects and empowers its members to maximise the impact they have on patient care and drive positive change.
As chair of the advisory group, Prof Garcea, a primary care network (PCN) clinical director, will play an important role in providing national clinical leadership and oversight, helping our Primary Care Network to become a high profile and influential force on behalf of its members.
Michael Smith, chief officer of Bolton GP Federation will support Prof Garcea as vice-chair, following an election process among the group throughout the summer. Dr Pramit Patel will continue as a trustee on the NHS Confederation board on behalf of the primary care network.
Ruth Rankine, director of the Primary Care Network at the NHS Confederation, said:
"This is an incredibly important time for the NHS, and for primary care in particular. In the face of extraordinary pressure, primary care is delivering, making significant strides in recovering and restoring access to general practice while meeting demand for services.
"In addition to championing the success of primary care, we have an opportunity to influence the role and position of primary care as part of the wider place and system architecture"
"I am delighted that we now have Aruna and Michael on board, both of whom have the experience and knowledge to help us to effectively represent up our members across primary care and to be a strong voice for the sector and what it needs."
Professor Aruna Garcea said:
"This is the hardest time to be working in primary care that I can remember in my professional career, with enormous challenges in everything to access to services, workforce, primary care estates and our place in the wider NHS ecosystem.
"Yet it is also a time of great opportunity. With a strong voice, and solutions-driven approach,  we can create the conditions for primary care to thrive in the future by  driving a focus on care for our patients at neighbourhood,  greater collaboration at place and system and an integrated population health management approach for our communities."
Michael Smith said:
"There is no doubt primary care is under tremendous pressure. And yet it continues to be innovative and creative, assimilating new technology and new and evolving workforce - with no better example of this than Primary Care Networks.
"As a member of Greater Manchester ICB's GP Board, I have seen what is possible when you bring together practices, PCNs and federations to channel the very best of primary care's dynamism, love of innovation and 'can-do' attitude and I am excited to be a part of our Network's mission maximising the skills, talents and experience of some of the best and brightest primary care leaders in the country."
Prof Garcea is a GP partner and trainer at Victoria Park Health Centre in Leicester, and clinical director of Leicester City and Universities Primary Care Network. She is a Clinical Director for Digital Research and Innovation; she is lead primary care advisory for workforce at Leicester, Leicestershire and Rutland ICS as well as vsiting professor at the School of Pharmacy at University of Lincoln. She has been a member of the Primary Care Network and its predecessor the PCN Network since 2020.
Michael Smith is chief officer of Bolton GP Federation and managing director of the Greater Manchester Federation Provider Collaborative. He has been a primary care commissioner, managed medicine in an acute hospital and worked independently for a number of years managing large scale change, developing sustainable services grown from clinical networks. 
The NHS Confederation is the membership organisation that brings together, supports and speaks for the whole healthcare system in England, Wales and Northern Ireland. Our network for primary care was established earlier this year, uniting our networks for PCNs and Primary Care Federations, resulting in a new and powerful voice for the sector.  Dr Pramit Patel, previously chair of our PCN Network, will maintain a seat on the NHS Confederation's board of trustees.