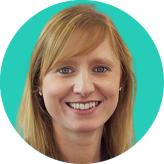 Ruth Rankine
Ruth is our director of primary care, leading the Primary Care Network.
Prior to joining the NHS Confederation, Ruth was deputy chief inspector of general practice at the Care Quality Commission. During her time at CQC, Ruth led on the regulation of general practice, set up the first regulatory programme for online providers and established an inspection programme for military health services. 

She also has extensive senior management experience in the civil service and the NHS, including at board level for providers and commissioners. Before she joined the CQC, Ruth was director of strategy at NHS Direct for more than six years. She worked in the Department of Health for more than ten years, latterly as principal private secretary to the NHS chief executive and the permanent secretary.  

Ruth holds a degree in business and languages and is vice-chair of Carers First, a charity supporting carers in Lincolnshire, Essex, London and Kent.
Follow on Twitter @Rankine