Conference
NICON 2021
NICON is back for 2021! As with last year's hugely successful conference, this year's event will take place online.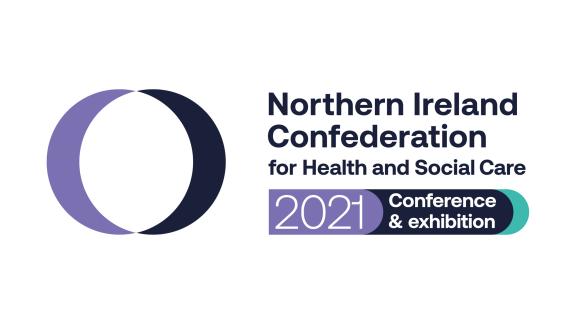 Advance registration is now closed. If you wish to join the conference, please contact eventbookings@nhsconfed.org.
Over the past eighteen months, Covid-19 has presented Northern Ireland's Health and Social Care (HSC) with immense challenges that have required novel and innovative whole-system responses. As the vaccination programme provides hope for a pathway out of the pandemic, NICON are looking towards October 2021, a date which marks the halfway point of 'Health & Wellbeing 2026: Delivering Together', and invite you to join us at our annual conference when we will consider what the next five years should hold for the HSC.
You can expect to hear from a wide range of local leaders, international speakers and frontline staff on the work they have been pioneering over the past year. With over 40 sessions to choose from, we hope to inspire, connect and provide space for you to reflect as we explore what needs to be done to enable us to not only rebuild services, but to truly Deliver Together for our citizens.
We are delighted to confirm that our keynote speakers will include:
Robin Swann MLA

, Minister of Health for Northern Ireland

Richard Pengelly

, Chief Executive of the HSC, Permanent Secretary, Department of Health, Northern Ireland

Sir Michael Marmot,

Professor of Epidemiology at University College London; Director of the UCL Institute of Health Equity

Sir Norman Lamb,

Chair, South London and Maudsley NHS Foundation Trust

Maureen Bisognano,

President Emerita and Senior Fellow, Institute for Healthcare Improvement

Hugh McCaughey,

National Director of Improvement, NHS England and NHS Improvement

Matthew Taylor

, Chief Executive, NHS Confederation

Professor Charlotte McArdle,

Chief Nursing Officer, Department of Health

Dr Elaine Maxwell

, Clinical Adviser, National Institute for Health (NIHR)

Rob Webster,

CEO, South West Yorkshire Partnership NHS Foundation Trust; Lead CEO for West Yorkshire and Harrogate Health and Care Partnership
The full conference agenda and 'at a glance' mini-guide are now available to view via the below links:
This year's sessions will centre around a number of cross-cutting themes: 
Why attend virtual NICON21?
Following on from last year's hugely successful virtual event, this year's conference will also take place on a virtual platform. As previously, delegates will be able to listen to and engage with live speakers and take part in interactive sessions and debates. There will also be ample breaks, allowing you to network with colleagues and explore a range of virtual exhibition booths at your leisure.
Using our bespoke online platform, you will be able to create your own personalised agenda. As all sessions will be recorded, you will also be able to play back anything you missed at your own convenience. 
Who should attend?
If you are a manager, clinician, service user, or partner in health and social care, we would be delighted to welcome you to conference. 
Conference rates (per person

)

 
HSC & NICON associate members (Not-for-profit) - £95 plus VAT

 

NICON Associate member (Commercial) - £160 plus VAT

 

Commercial (non-member) - £210 plus VAT

 

Not-for-profit (non-member) - £120 plus VAT

 

Students, trainees and service users - £65 plus VAT

 

Speaker - £50 plus VAT

 
Discounts: You can get a 10 percent group discount when booking 10 or more places. Group discount will only be applied if tickets are purchased in one transaction. Discount will be automatically applied at checkout. 
Please note there is a 5 percent admin fee for paying by invoice. 
CPD accreditation
NICON 2021 will be CPD accredited and will contribute towards your continuing professional development (CPD). To qualify, simply fill in our short form letting us know that you are interested in receiving points and we will send you your certificate after the event. The maximum CPD points available are as follows: 
Wednesday only - 8 points

 

Thursday only - 6 points

 

Both days - 14 points
Supporter opportunities

 
NICON21 is the perfect place to showcase your products, services, and innovations to health and social care leadership. There are a number of ways in which you can get involved, to find out more contact our commercial team by email supporters@nhsconfed.org.
For more information, take a look at our partnership opportunities brochure:
Event team contact details 
Email the event bookings team at eventbookings@nhsconfed.org or call 0844 800 5987.