Event
NHS ConfedExpo 2024
Join us at Manchester Central as we and NHS England unite health and care leaders and their teams at one of the biggest health and care conferences.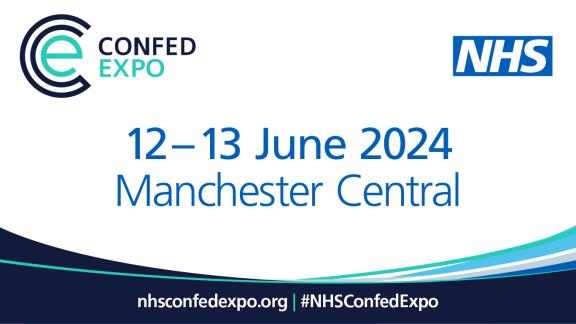 NHS ConfedExpo 2024 is set to be one of the largest and most significant health and care conferences in the UK, attracting over 5,400 delegates across two days.
The event, which NHS Confederation and NHS England deliver in partnership, will once again bring together health and care leaders and their teams. You'll have the opportunity to network with leaders and managers with the ability to lead and drive change in health and social care, as well as attend a plethora of theatre sessions and learning theatres.
Across two days, NHS ConfedExpo aims to share learning and best practice, encourage innovation, and provide valuable networking opportunities.
By attending NHS ConfedExpo you will:
hear from inspirational thought-inspiring leaders from across the health and care sector
have access to over 150 engaging sessions on key issues and important developments in health and care.
gain CPD points
network with your peers.
leave inspired with ideas you can adopt and adapt within your organisation.
For more information visit nhsconfedexpo.org.