Blog post
The Senedd Election in 2021 will come at a crucial time for the NHS in Wales
There is a new era dawning for Welsh politics as the National Assembly for Wales changes its name to the Welsh Parliament / Senedd Cymru.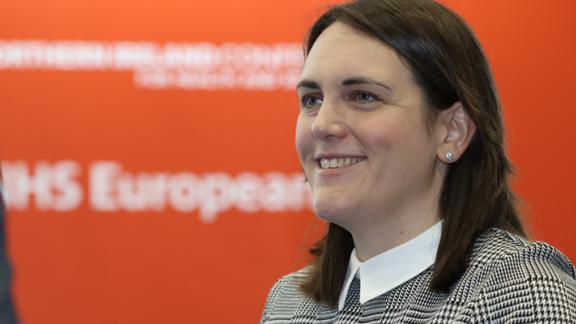 Nesta Lloyd-Jones, assistant director of the Welsh NHS Confederation, looks at how the outbreak of COVID-19 has tested health, social care and society like nothing seen in generations and what the key priorities should be for politicians in Wales as we move through this crisis and towards the Senedd elections in May 2021.
Over the past few months, we have all had to make significant sacrifices in order to minimise the number of cases of Covid-19, to help NHS staff manage capacity, and provide for those in our communities who are most vulnerable and isolated.
But even in the face of this extreme pressure, COVID-19 has pushed through transformational changes in our health and care system at a pace we've never seen before. And these developments need to be looked at closely by those seeking power at the Senedd Election in May 2021 to ensure these innovative initiatives continue.
In December 2019, we engaged closely with our members across NHS organisations in Wales to find out what they thought the direction for our health and care service should be. This close engagement led to the publication of our calls for a health and care system for future generations which values, engages and delivers for the people of Wales.
Nearly 90% of NHS leaders in Wales agree that the approach outlined in the long-term plan for health and social care, A Healthier Wales, is the right one. Whatever the next Welsh Government looks like after the Senedd 2021 election, we need to build on the progress we've made in implementing the long-term vision and continue to transform the services we provide.
COVID-19 has led to traditional barriers to cross sector working being torn down, and we must not allow those barriers to be rebuilt in the future. And, our members said in our calls that they wanted to see a new Government publish their plans to improve partnership working across all sectors; the public, the voluntary and community sector, with compassionate leadership a key focus. These ways of working will be fundamental to building on, and improving, the health and social care system in Wales.
We need to dedicate more resources to preventative measures and focus more on public and population health in order to build resilience within our communities. This would give our world-leading public health experts in Wales the tools they need to become more effective at containing risks to health and reduce pressure on our health and social care system overall.
COVID-19 emphasises the need to tackle all the challenges facing the NHS and social care with collaborative approach, not just amongst colleagues in Wales, but where possible making connections across the UK so that we're better able to respond to future health crisis, whenever that may be.
We should also enable our workforce to utilise new innovative technologies and digital platforms so they can do their jobs faster and deliver better quality health outcomes for patients.  This has been key to respond to Covid-19
Before this pandemic, we started to see those green shoots begin to appear. This year the Welsh Government announced £50m towards establishing a new NHS organisation, focussed on providing high quality digital health services.
We also need to address the crisis facing social care, where once again the COVID-19 pandemic brought into sharp focus their unique challenges. We've heard promises from all political parties on how they are going to tackle this in the lead up to the Senedd 2021 election.
When we talk about social care, we assume this means elderly people in nursing homes, but it covers much more. Local authorities need the resources to adequately look after young people in their care and provide community support for those struggling with their mental health and wellbeing.
The success of the NHS and the social care sector are intrinsically linked. We want to see all political parties commit to developing social care services based around the needs of individuals.
A new Government needs to provide the environment and the opportunity for people to live healthy lifestyles. The scale of this challenge extends well beyond just having a successful NHS, it covers every aspect of our daily lives.
While COVID-19 has been our sole focus, when normal life can finally resume, we cannot hold back on confronting challenges such as the climate emergency. Without taking on these equally large problems we will be looking at serious long-term impacts on our health and wellbeing.
The Senedd Election in 2021 will come at a crucial time for the NHS in Wales, but also a crucial time for all public sector partners and our communities. Following the outbreak of COVID-19 a new Government will face significant challenges which are currently impacting on us all.
We look forward to engaging with all political parties to put forward solutions on behalf of our members to tackle the current challenges and support the recovery to build what a future Wales should look like.
Nesta Lloyd-Jones is assistant director at the Welsh NHS Confederation