News
While COVID-19 restrictions ease, the scale of the challenge facing the NHS and the social care sector remains significant
Darren Hughes, director of the Welsh NHS Confederation, responds to the latest Welsh Government review of Coronavirus regulations.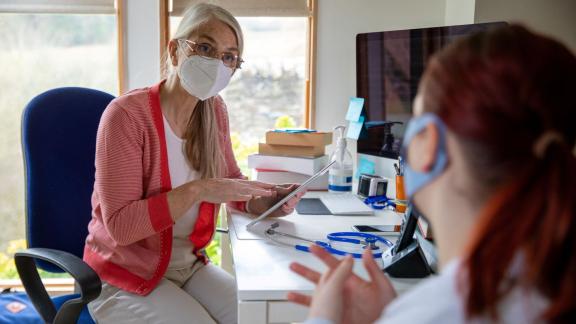 Responding to Welsh Government's latest review of restrictions, Darren Hughes, director of the Welsh NHS Confederation, said:
"We welcome the announcement today that face coverings will still be required in health and care settings. By wearing a face covering, you will help to protect others around you, particularly those who are vulnerable"
"Now that many legal Covid measures have been lifted in Wales, we must continue to take responsibility for our actions and take protective measures where possible, including taking up the offer of vaccination, maintaining good hand hygiene by washing or sanitising your hands, taking a lateral flow test if you have symptoms and isolating for a minimum of 5 full days if you test positive.
"Two years since the beginning of the pandemic, we understand people are 'Covid-fatigued', but we must remember that there is still huge pressure on the NHS. As Covid infection rates are rising in our communities, so too are hospitalisations and NHS staff absences, which greatly affects the capacity across the health and care system.
"The NHS now faces an enormous challenge given the size of the care backlog, major pressure on emergency care services, staff shortages and widening health inequalities.
"Staff and volunteers have been at the very heart of the Covid response, stepping up to help the people of Wales time and time again. We cannot thank them enough for their hard work throughout these exceptionally difficult two years."