News
Primary care will step up again in booster programme but needs support
Ruth Rankine responds to the beginning of the COVID-19 booster programme.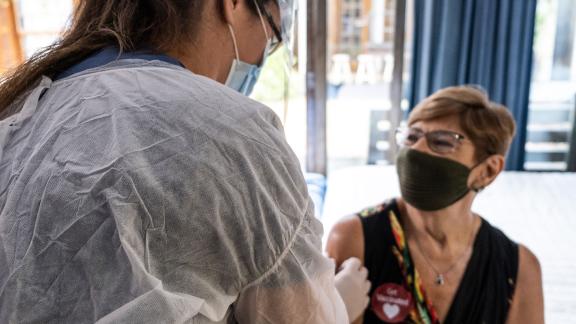 Commenting on the COVID-19 vaccination booster programme beginning today, Ruth Rankine, director of primary care at the NHS Confederation, said:
"Primary care has played a crucial part in the vaccination programme to date, and will continue to deliver to protect their patients and the public.
"With nearly 28 million general practice appointments taking place in July, primary care teams are going above and beyond for their local communities and will step up again to deliver this programme.
"However, we shouldn't underestimate the additional work involved and we must acknowledge the time and investment it will take to deliver alongside the flu vaccination programme. This is as well as meeting an increasing demand for their services as well as managing patients waiting for secondary care."