News
A note of caution - the situation in health and care remains serious
Darren Hughes, director of the Welsh NHS Confederation, responds to the latest Welsh Government review of Coronavirus regulations.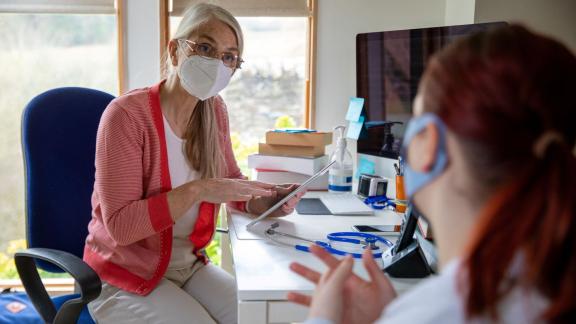 Responding to the latest review of Coronavirus regulations in Wales, Darren Hughes, director of the Welsh NHS Confederation, said:
"It's good to be able to offer the people of Wales a positive forward look.
"We want to put on record our huge thanks to health and care staff, and all those who have contributed including volunteers, the military and the third sector, for their hard work and determination to successfully rollout yet another challenging phase of our record-breaking vaccination programme.
"The flexibility and rapid action by staff and organisations has meant a swift increase in protection against the virus for over 1.8 million people in Wales, at a time when pressure on services are at their highest in history.
"We do, however, want to add a note of caution. Whilst there may be early signs of a downward trend in reported Covid cases in our communities, transmission is still extremely high and having a huge impact. The situation in health and care remains incredibly serious and will remain so for the foreseeable future.
"Every part of the system is under extreme pressure – social care, community services, GPs, pharmacies, the ambulance service, A&Es, mental health, critical care and scheduled/non-urgent care. Staff absences from Covid and other winter pressures are impacting the NHS' capacity to deliver services across the board, leading to difficult decisions being made regarding the least urgent care.
"We therefore need the public to carry on doing their bit, both in terms of taking precautions where possible and accessing services in the right way. This means only calling 999 in serious, life-threatening emergencies and using other services such as the NHS 111 online symptom checker, local pharmacies and Minor Injury Units before attending A&Es or contacting your GP. Thank you for your continued support."