News
Latest figures show NHS making significant dents in waiting lists, but demand skyrocketing
Matthew Taylor, chief executive of the NHS Confederation, responds to the latest monthly NHS performance statistics.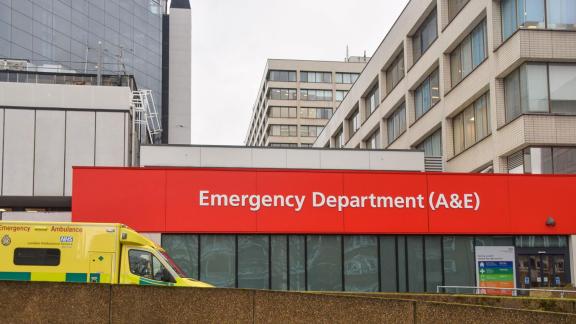 The latest NHS England performance statistics show that:
More than two million diagnostic tests were carried out in March – the highest total for the month on record – and an increase of 217,000 on February.

March was the highest month on record for cancer referrals, with 253,796 people checked – an almost 40% increase on the number of checks made in March 2020.

28,378 people started treatment for cancer – the second highest number on record, second only to March 2020.

The total elective treatment waiting list now stands at 6.36 million, with 1.78 million people referred for treatment in March.
Responding to the statistics, Matthew Taylor, chief executive of the NHS Confederation, said:
"These figures show that the NHS is working hard to make sure patients get the care and support they need with increases in referrals, more people starting cancer treatment, and significant dents being made in the elective care waiting list.
"Services are working together to put the additional investment from the Government to best use but they are doing so in increasingly intolerable circumstances with 110,000 vacancies and patient demand skyrocketing.
"The front door of the NHS is where there are the greatest challenges currently. 999 services answered more than 860,000 calls in May, ambulances supported over 78,000 life-threatening call-outs, and more than two million people attended A&E, while primary care continues to carry out more appointments than in previous months.
"Alarmingly, only 6% of beds across the NHS in the country are available currently and too many patients who are well enough to be discharged can't including due to problems with social care.
"Leaders are concerned that unless more support and greater acknowledgement to the reality facing frontline care are given, then delivery against these vital targets could crumble."