News
Despite intense pressure, NHS making significant strides in tackling the backlog
Matthew Taylor, chief executive of the NHS Confederation, responds to the latest NHS England monthly performance statistics.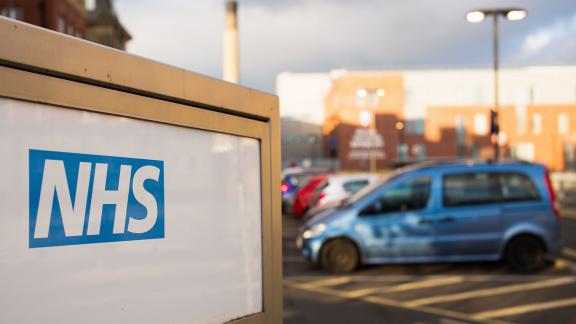 Responding to the publication of the NHS monthly performance statistics Matthew Taylor, chief executive of the NHS Confederation, said: 
"The figures are stark – over 6 million people are now waiting for treatment, yet despite being under intense pressure the NHS is continuing to make significant strides into this backlog with over 14 million patients starting treatment last year, 2 million more than the year before.
"NHS leaders and their teams have also carried more than out 4 million additional diagnostic tests and brought down the diagnostic waiting list by 10,000.
"This is set against a backdrop of a winter like no other with staff absences at record highs and nearly 6 million staff sick days coupled with high staff vacancies.
"The NHS is committed to keeping up the pace and baring down on the multiple backlogs created and exacerbated by this pandemic. COVID is still with us but with hospitalisations from the virus going down NHS leaders are determined to plough on with the ambitious agenda set by the elective care recovery plan.
"However, for the plan to work effectively the whole system from acute to mental health, primary care to ambulances and community services, and crucially social care need to be equally supported and we need realism from Government to scale this challenge and get the recovery on track as quickly as possible.
"Good links between hospital teams and social care services play a vital part in this jigsaw puzzle so it is really concerning that the very teams organising discharge from hospital in the community face a cliff-edge funding gap next month when the Government withdraws the important discharge to assess investment it has made available through the pandemic.
"Staffing gaps in social care are also a significant issue, and in many parts of the country our members are telling us that the NHS is having to step in and fill the gaps, this is a sticking plaster which is unsustainable in the long term. The social care sector haemorrhaged staff over the last few months with the mandate to vaccinate thousands of care workers, as well as NHS staff, before an 11th hour U-turn, adding considerable shortages to an already fragile sector."
"The latest figures show that thousands of patients who are medically fit to leave hospital are not able to do because their social care needs cannot be met. Delays for people leaving mental health services also saw a concerning 26 per cent rise between May and November last year.
"This has the added knock-on effect of reducing the availability of inpatient beds and worsening A&E waits so that patients needing treatment are forced to wait longer."