Webinar
From Discussion to Action: Delivering Equality through Quality
This webinar will explore the challenges of delivering the highest quality care to all our patients, specifically in primary care.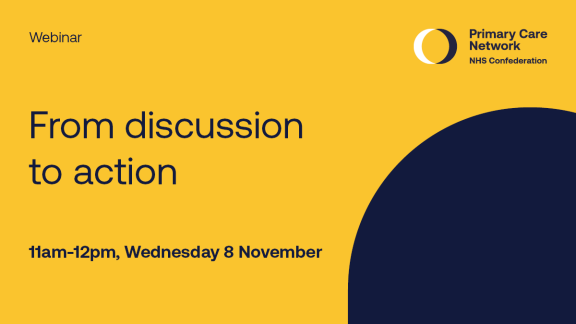 This webinar for primary care providers will explore the challenges of delivering the highest quality care to all our patients regardless of their protected characteristics by focusing on the synthesis of quality and equality within a model of care that is community-owned, clinically-led and management-enabled.
Key Highlights
1. Mobilising the quality matrix - we will begin by exploring inequalities in access, experience and outcomes for our most vulnerable and explore the requirement for a structured and systematic approach to identifying and prioritising those at greatest risk, coordinating care for those with complex needs and designing proactive care for those whose previous poor experience of health services has led them to disengage from primary care
2. Unifying a systematic approach - we will consider the ways that, as the new ICPs focus on their statutory responsibilities to reduce health inequalities and promote integrated care, they can support a quality-led approach to equality in primary care that addresses population health and reduce health inequalities
3. What works in real life - importantly we will also share real world examples of how a quality based approach to equality has delivered improved quality and outcomes. By sharing examples of innovative solutions already developed by primary care colleagues, we will share learnings and insights into best practices and strategies that can be adapted in different healthcare settings
4. Interactive Discussions – we will facilitate a lively discussion with the panel of experts, as they share their expertise, answer questions, and provide actionable insights for healthcare professionals, policymakers, and advocates
5. Call to Action - the session will conclude with a call to action, for participants to integrate the learning from the session into future practice and commit towards improving healthcare outcomes for our most vulnerable patients and communities.
Join us for this eye-opening webinar, where we will explore the transformative power of addressing equality and diversity in healthcare, one case study at a time. Together, we can pave the way for a healthier, more equitable future.