Webinar
Watch: Developing provider collaboratives across primary care
Learn about why provider collaboratives work in primary care and how to make it happen.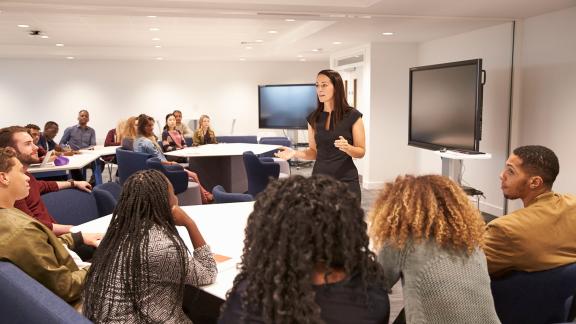 Hear from Fuller Stocktake leads on why provider collaboratives are important for the future of primary care,  primary care leaders currently setting up provider collaboratives and legal experts on the practical side of developing new infrastructures.
As Integrated Care Systems become Statutory in July 2022 there is an increasing focus on the unique roles of neighborhood, place and system. Primary care is at the heart of neighbourhoods but across most systems more needs to be done to create a primary care infrastructure fit for the future. Given, the imminent launch of the Fuller Stocktake report there has never been more appetite for provider collaboratives within primary care.
Many local primary care providers are beginning to come together to build provider collaboratives that deliver a strong and united voice for primary care in their local areas. This webinar provided insight, examples and practical actions for system and primary care leaders looking to develop their own collaborations. We heard from from Thirza Sawtell, Chair of the Fuller Stocktake Governance workstream who shared some of the key ideas coming out of the Stocktake; Hempsons Partner, Ross Clark, who offered insight in the practical/legal issues with developing a collaborations and two primary care leaders who are currently setting up collaboratives. They talked through their motives for building a collaboration and share their journey so far – including what they wished they knew before starting to build a collaboration.
Find out more about our Provider Collaboration Forum and sign up for updates.
Watch the recording below