Blog post
Fuller's stocktake
Get involved in ensuring primary care is at the heart of integrated care systems.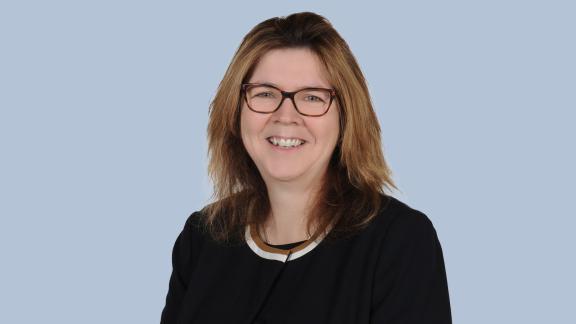 Dr Claire Fuller is currently leading a wide-ranging national stocktake on how systems work with primary care and others to improve integration of patient care. Today, she explains what she hopes to achieve from the stocktake and how you can get involved.
I was delighted to be asked by Amanda Pritchard (NHS CEO) to lead a wide-ranging national stocktake of how primary care can best be supported within the emergent integrated care systems (ICSs) to meet the health needs of people in their local areas. As a practising GP since 1995 and a system leader, I have spent my career championing primary care, partnership working and integrated care. Seeing the difference that working in this way makes for people and communities, I am particularly pleased that the focus of this work will be on the practical next steps ICSs can take as they assume a statutory footing from July 2022.
Always striving to improve health and care
Already, through early conversations with health and care colleagues, I have learned so much and I feel proud to work in a national health and care system that continues to strive to improve population health and reduce health inequalities. But I also heard of the stark difference caused by socio-economic and geographical factors. I have spent my working life in Surrey Heartlands, I am proud of the work we are doing within my own system, but I know there is not a one-size-fits-all solution and the challenges we face in Surrey Heartland will differ to that in the North East and North Cumbria or Derbyshire or Dorset, to name a few.
I'm eager to hear as wide a range of views as possible, from across the country, about how to seize this opportunity to ensure integrated primary care is at the heart of ICSs. I believe, as do my integrated care board (ICB) CEO colleagues, that the answers already exist in pockets of fantastic best practice up and down the country – we need your help to identify them.
How to take part
There will be several opportunities to engage in this national stocktake but I am delighted that we have launched the #FullerStocktake engagement platform (https://fullerstocktake.crowdicity.com/) so we can hear from as many people as possible. Over the next few weeks we want you to tell us:
your current experiences of primary care

what you see as effectively integrated care, examples of where it's happening, and your vision of the future of primary care

practical

things ICS leaders (or others) can do to make this happen.
To help inform the actions I plan to publish in spring, I have also set six 'challenge' questions on the platform, which I hope will help us to come together to share thoughts, solutions and ideas for the future. Even if you don't have your own ideas to submit right now, I encourage you to please read, vote for and comment on ideas others have posted, as it is great to know what is important to you.
You can read more about how to get involved on the platform and there will be a number of live virtual sessions and other events to get involved in over the next few months. 
This is an exciting opportunity to share learning and offer practical steps for the future of primary care within integrated care systems and I look forward to sharing the findings with you over the coming months.
| Workstream | Chair |
| --- | --- |
| Life course: Start well | Joanna Killian, Chief Executive, Surrey County Council |
| Life course: Live and work well | Glen Burley, Chief Executive, South Warwickshire NHS FT, Wye Valley and George Eliot NHS Trusts |
| Life course: Age and die well | Tracey Bleakley, ICB CEO, Norfolk and Waveney Integrated Care System (ICS) |
| Workforce, people, leadership, education and training | Simon Gregory, Deputy Medical Director for Primary and Integrated Care, Health Education England |
| Data, population health management, demand/capacity, risk stratification and health inequalities | Dr Neil Modha, GP Partner and Clinical Chair, Greater Peterborough Network |
| Working with communities, including engagement | Fatima Khan-Shah, Programme Director for Carers and Personalised Care, West Yorkshire and Harrogate HCP |
| Physical access/estates | Jan Thomas, ICS CEO-designate and AO, Cambridgeshire and Peterborough CCG |
| Non-physical access/digital, including remote monitoring | Harpreet Sood, NED, Health Education England and founding board member, Digital Health London |
| Governance and decision-making, including local funding and contracting | Thirza Sawtell, Executive Director of Integrated Care at St George's, Epsom and St Helier Hospitals Group |