Case Study
Working as a system to recover the backlog at Harrogate and District NHS Foundation Trust
How one of North Yorkshire's leading hospitals is working with partners to tackle the backlog of care.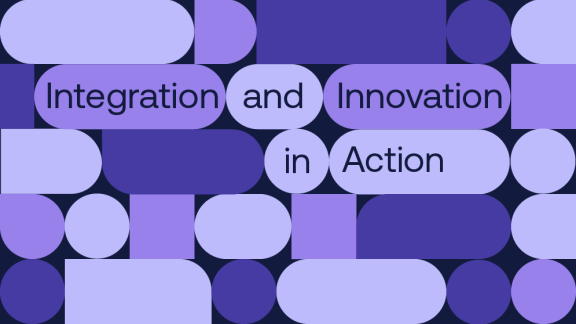 Good collaboration with partners has helped Harrogate and District NHS Foundation Trust cope with the pandemic and offer mutual aid to neighbours. This has been achieved by partners across the integrated care system sharing information on their waiting lists and where pressures and opportunities lie.
What the organisation and system faced
Harrogate and District NHS Foundation Trust, one of North Yorkshire's leading hospitals, came through the first wave of the pandemic relatively well, with capital support enabling it to set up a green zone and continue operations.
During November and December 2020, the trust was able to continue with its green pathway for elective surgery for non-COVID-19 patients. However, other parts of the West Yorkshire and Harrogate ICS were in a much worse state. Harrogate, which also has links into the Humber, Coast and Vale ICS which lies to its east, has been able to offer mutual aid to other trusts, taking on some of its local partners' vulnerable patients.
What the organisation and wider system are doing
Sharing information
"We are sharing resources and patients," says chief executive Steve Russell. "We are taking endoscopy patients from York and they are helping us with orthopaedics. We still feel responsible for our own patients but have better access to the bigger picture."
This has been facilitated by all partners sharing information on their waiting lists and exploring where pressures and opportunities lie, rather than having a shared patient tracking list. "Where a trust has long waiting times there is a discussion about mutual aid. I think that is a better way of doing it," says Mr Russell. "A shared PTL is not the thing that solves the problem – that thing is about relationships and collaboration."
"We got through COVID-19 in the way we did because relationships were always quite good," he says, adding that the pandemic put the development of relationships "on steroids."
Understanding the impact on inequalities
By not having a shared PTL, patients still have a doctor who oversees their care and a point of contact. But Mr Russell points out it can also have an impact on health inequalities. Offering someone an operation many miles away may not improve their access to healthcare if the travel to reach that hospital is likely to be a barrier for them – and may actually mean they turn down the offer.  "People designing these systems look at it through their own privilege," he points out.  
There are also inequalities in how long people from the more deprived parts of his local population wait for treatment – possibly because they are less "pushy" and don't ring the hospital asking why they are waiting so long and therefore don't get bumped up the list. "Sometimes people in more deprived areas don't assert themselves so well. We have to put systems in place to assert for them," says Mr Russell. The trust is also looking at whether there is a difference in referral rates for different groups – perhaps reflecting reluctance to access healthcare.
Overcoming obstacles
One of his concerns is for staff such as school nurses and health visitors who have not got the level of coverage that critical care nurses have had during the pandemic, but have faced enormous challenges and are now seeing a massive increase in work, such as safeguarding.
As time has gone on, the constraints on the trust have changed. Initially, challenges were around the trust's built environment and how many people were coming through the intensive care unit. Now one of the key worries for Mr Russell is staffing – especially around theatres and endoscopy where staff were often in short supply even before the pandemic. "We have physical theatres we can use but we can't get the staff," he says. "We have not been able to persuade people to do more work for the rates we are offering. We then end up using the private sector – but that does not create any more people."
Using private providers to insource or outsource additional work ultimately means drawing from the same pot of staff, he says. Private providers have been bidding up prices for staff to attract those from the trust – which works in collaboration on bank rates with its neighbours. The rates asked for agency staff have also increased – Mr Russell was offered operating department practitioners for £125 an hour.
This has come at a time when many staff have seen circumstances change and would appreciate the short-term boost to their pay working for agencies or private providers offers, "Persuading them to work for the NHS at a substantially lower rate is very hard."
Increasing the number of diagnostic or elective procedures done without paying over the top – and potentially outbidding other local trusts – is an issue with no easy solution, says Mr Russell.  
Takeaway tips
Trusts, even in the same area, may not have the same specialties under pressure at the same time. This can allow for mutual aid in both directions even at times of extreme pressure.

Outsourcing diagnostic and elective work may mean calling on the same staff as doing it inhouse – and private providers may pay better rates than working extra hours in the NHS.
Integration in Action
This case study forms part of our Integration in Action series, a collection of publications, podcasts and webinars which explores how effective partnership working is helping to address the biggest challenges facing health and care.