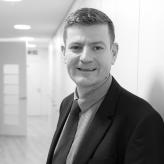 Rory Deighton
Rory is director of the Acute Network, having previously been an assistant director (North West) at the organisation. Alongside this he leads on the NHS Confederation's work around governance and regulation of the NHS.
In 2020, Rory was part of the team that led our successful NHS Reset campaign, and in 2021 he worked on members proposals for a new Elective Care Framework to help manage the backlog of care that built up in 2020. He has a keen interest in the Patient agenda, and has strong relationships with National Voices, Healthwatch and the Patients Association.
Rory has a background in the voluntary sector, working as a chief executive with Citizens Advice and Healthwatch organisations in Calderdale and Kirklees before working with the West Yorkshire Health and Care Partnership.
Follow on Twitter @rory_deighton