Case Study
A community-centred approach to musculoskeletal care
Sussex MSK Partnership developed a community approach that delivered personalised care, increased access for service users, and boosted staff morale.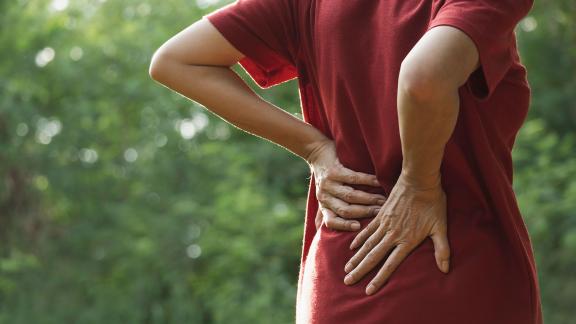 Sussex MSK Partnership has successfully developed a community-centred approach to musculoskeletal (MSK) care through the use of community appointment days (CADs). Over two days in different locations, the parnership delivered a personalised approach to care, increasing staff morale and improving outcomes for their patients.
Key benefits and outcomes
Waiting list reduced by nearly five weeks.

Increased staff morale.

Supported people beyond their MSK condition with 30 per cent accessing community services.

50 per cent of people who attended the first CAD were discharged and supported to self-manage their condition.
What the organisation faced
Access for people with MSK conditions has been challenging. With a significant backlog of people waiting for treatment, Sussex MSK Partnership recognised that the burden of MSK conditions was increasing and many people were presenting with more than just an MSK condition. They had noticed that staff had become burnt out and felt isolated. Clinicians were working in a mechanistic and industrialised way by putting people through a system that wasn't designed around their personal needs and often resulted in multiple hand offs to deal with their issues.
The partnership wanted to meet people where they were, create the conditions for them to be an active participant in their own care and give a flavour of key community organisations that may be of benefit to them for care, prevention and in wider life.
What the organisation did
The work began in 2022 when the team created a case for change, highlighting the key principles to delivering personalised care. Central to this was the way in which they communicated with people, training staff to take a health coaching and motivational interviewing, using a 'what matters to you' (WMTY) approach, moving from a consultation to a conversation.
They wanted to de-medicalise the intervention, so hired a local sports hall in each of the localities that would offer services such as health and wellbeing Citizens Advice, mental health support and guidance, free BMI check-ups and various other community services. Walls within the hall were removed to create a shared space where service users and staff could communicate. They encouraged service users to move around the hall and spend as much time as they felt they needed with services on offer.
When people arrived, they were given a 'passport' that would hold the information they needed to enable them to self-manage, such as exercises and advice, as well as a place they could take notes and record which services they had used. The day began with a WMTY conversation with each attendee, held in a more relaxed environment to really understand what they were facing. These conversations determined the next steps for people with access to a range of interventions including one-to-one assessment, rehabilitation and advice and guidance. There were no time limits on how long a clinician could spend with an individual or how long someone could stay in the hall. This was important so staff were able to invest the time each person needed.
The team also set up a health promotion hub supporting prevention, exploring healthy lifestyles, and enabling users to have their weight and height measured, as well as diabetes testing. Access to a range of community services was key in supporting individuals beyond their MSK condition, such as Citizens Advice, social prescribers, women's health, and career support.
Results and benefits
270 people attended the first CAD, with 280 attending the second in a different locality.

A third of the people who attended required a follow up, however 50 per cent were discharged and supported to self-manage their condition.

30 per cent of the people who attended accessed further community services that were in the room, alongside this they have taken almost five weeks off their waiting list.

Feedback from people has been overwhelmingly positive both from staff and those accessing the service, with the sessions being well received.

Preliminary data shows that the results gathered from both CADs are very similar, despite being in entirely different localities with different socio-economic statuses.
Overcoming obstacles
One of the issues Sussex MSK Partnership recognised was that the system often focuses on an increased mechanisation of processes and a drive to industrial efficiencies which does not necessarily focus on what is important to the person. The CAD was an opportunity to step out of the normal working day and do things differently, enabling people to take a more active role in their own care and providing the support needed to do so.  This meant removing the things that were getting in the way of good, personalised care such as clinic times, note writing and physical barriers such as walls and doors. Staff were challenged to think differently and understandably clinicians had concerns about not being required to take notes and being in an environment that was more open.  Providing the patient with a passport to document their own notes enabled them to take an active role in their care and alleviated the concerns.
The passport was scanned into the person's records creating a digital record.
Ensuring the day was accessible to all was crucial. With the first CAD, all the appointments were booked online within 24 hours of the information being shared. They learned from this and for the second day, wrote to patients who they felt may be digitally excluded, enabling them to book by phone first before the online booking went live.
Takeaway tips
Hold on to the key principles – Use the principles of personalised care to create a greater connection between staff and service users.

Greater support – One of the key elements of the CAD was having different providers present in the room. By providing service users with greater support for their wider health and social issues, Sussex MSK Partnership was able to look at patients' needs beyond MSK.

Collaboration and communication – Investing in the time required to communicate clearly with service users and service providers enables a personalised approach to be developed as the needs of both are mutually understood. This is demonstrated by Sussex MSK's 'big conversation', where every two-to-three months they go out to the community and ask what it is they need.
Further information
For more information, please contact Laura Finucane, consultant physiotherapist and clinical director at Sussex MSK Partnership: laura.finucane@nhs.net