Blog post
We're seeing what it means for the NHS to 'live with covid'
With COVID-19 on the rise again and new strains emerging, Layla McCay stresses that we must act on lessons learnt in readiness for the winter.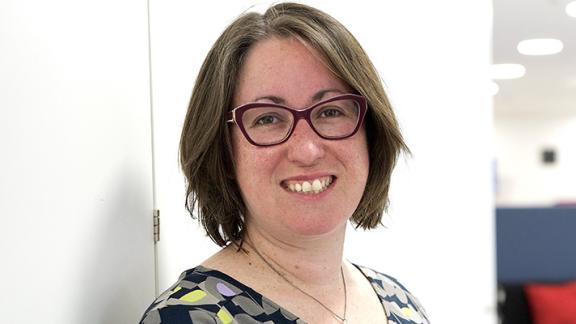 'Living with covid' means acting now, writes Layla McCay, on lesson learnt to avoid the inevitable disruptions to NHS services that will result this winter from the new spike in the pandemic that's happening now.
In a climate of wanting to blame the NHS for things, critics are likely flexing their Twitter muscles for the months ahead. Health service disruption is likely. The current wave of COVID-19, the third major wave of the year and with a couple of new sub-variants thrown into the mix, provides a preview for winter that is concerning NHS leaders. As well it might.
Despite generally reassuring messages from the government, it will not have escaped their attention that hospital admissions of patients with COVID-19 have been rising sharply. At the end of May they were seeing about 445 admissions per day; it's already up to about 1,130 and rising fast. Clearly this is not yet near January levels, when numbers exceeded 4,000, but it's still cause for concern, with both acute cases and rising numbers of people with long COVID needing care.
Disruption is clearly occurring already
NHS leaders report some increases in COVID-19-related operational pressures associated with the current wave so far. It's no cause for panic but neither is it a trend to be brushed off. Some hospitals have had to return to creating COVID-19-positive wards because the volume of their patients with the virus has increased to the point where management on existing wards is not possible. Others describe their staff having to resume wearing masks due to concerns about COVID-19 transmission, both in terms of staff sickness and capacity problems related to self-isolation. Disruption is clearly occurring already.
What will happen over the summer?
Analysts seem to vary in their projections for this wave – most suspect it will peak in the next few weeks, but it's obviously hard to predict its precise trajectory. Admissions are certainly still rising. At the start of June, we saw COVID-19 accounting for 16.6 per cent of staff absences in England and this has since risen 37 per cent week-on-week; we anticipate the following month's data to be significantly higher, with a predicted spike perhaps in mid-July. All of this has the potential to cause disruption including to urgent and emergency care, to elective recovery, and to vulnerable people's willingness to access healthcare.
But the disruption that this wave is causing might be but a dress rehearsal for autumn and winter. Analysts are predicting a more significant COVID-19 wave cresting on our shores around October. It will probably coincide with flu season. Looking to Australia, which tends to offer a preview of what we might expect, flu season has started earlier than usual and is shaping up to also be particularly severe. It is almost inevitable that a noxious combination of COVID-19 and bad flu will make many people ill and significantly disrupt healthcare services.
The show must go on
Like any good West End theatre producer, we must learn lessons from what went wrong in this month's dress rehearsal and apply them to opening night. This means building as much resilience into the system as we can for the autumn. Supporting NHS staff and helping them avoid catching COVID-19. Making judicious use of the tools at our disposal to reduce the risk of transmission, from providing good data to help NHS leaders prepare, to masks and improved ventilation, to vaccines (both COVID-19 and flu), testing, contact tracing capacity, and supporting people to isolate. Using anti-viral medication well. Identifying new threats from other angles like monkeypox and efficiently addressing them. Communicating clearly. Enabling system approaches and letting local leaders lead. Having pragmatic expectations, and minimising unnecessary burdens to empower health leaders.
This is what is means to live with COVID-19
This winter will undoubtedly be a particularly hard one for the NHS. But it probably won't be unpredictable. Progress with pandemic recovery will be disrupted. Pressure will be high. But actions taken now will help us prepare and build our resilience. The critics will likely be out in force, but NHS leaders are committed to keeping the show on the road. The newly statutory integrated care systems are busy preparing plans for submission at the end of July around how they will manage winter. Every healthcare leader is currently thinking about this. They will need support, and that needs to start now. This is what is means to live with COVID-19.
Layla McCay is director of policy NHS Confederation. You can follow Layla on Twitter @LaylaMcCay