Article
Social and economic glossary
Frequently used terms related to social and economic development.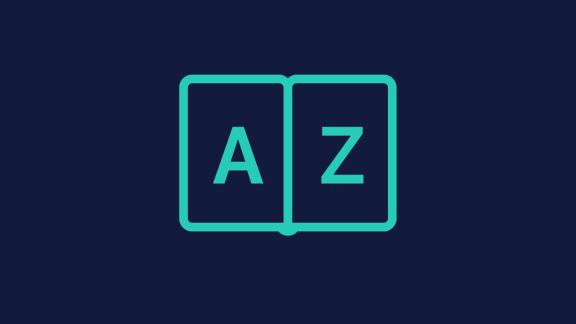 There are a series of typical terms, strategies and approaches related to social and economic development. For ease of reference and to support local systems we have included some of the most frequently used ones below in a glossary.
Tailored arrangements between central government and local authorities and/or LEPs that give cities new powers over local funding and decision-making. Between 2012 and 2014, the first wave of city deals were agreed with the eight core cities outside of England, with plans to add 175,000 jobs over the next 20 years and 37,000 new apprenticeships to the area.
 

Civic University Agreements (CUAs) are civic strategies developed by universities. They should be rooted in a robust and shared analysis of local needs and opportunities, and co-created with local partners.

First articulated by The Democracy Collaborative in 2005, Community Wealth Building (CWB) is an economic development model that transforms local economies based on communities having direct ownership and control of their assets.

Agreements between the central government and local authority leaders that delegate responsibility for specific policy areas to local government. Devolution deals vary across the country but have delegated responsibility for over transportation, housing, skills and healthcare and have involved the establishment of new combined authorities or directly elected mayors.

Economic development is the process in which an economy grows or changes and becomes more advanced, especially when both social and economic conditions are improved.

Economic growth is an increase in the production of economic goods and services, compared from one period of time to another.

The concept of Good Work allows for people to have a fair income and can help improve productivity. Good Work is vital for people's health and wellbeing too.

Gross domestic product (GDP) is the total monetary or market value of all the finished goods and services produced within a country's borders in a specific time period. As a broad measure of overall domestic production, it functions as a comprehensive scorecard of a given country's economic health.

Gross value added (GVA) measures the contribution made to an economy by one individual producer, industry, sector or region. The figure is used in the calculation of gross domestic product (GDP).

Inclusive growth is economic growth that is distributed fairly across society and creates opportunities for all.

Inward investment involves an external or foreign entity either investing in or purchasing the goods of a local economy. It is foreign money that comes into the domestic economy.

First established in 2011 by the Department for Business, Innovation and Skills, LEPs are business-led partnerships between local authorities and private businesses that set economic priorities and steer growth in local communities. There are currently 39 LEPs that are responsible for delivering growth programmes worth £2 billion annually

Local industrial strategies (LIS), led by Mayoral Combined Authorities or Local Enterprise Partnerships, promoted the coordination of local economic policy and national funding streams, establishing new ways of working between national and local government, and the public and private sectors

Developed by local enterprise partnerships, strategic economic plans were initially published in 2014, demonstrating how they would drive forward a modern, diverse and entrepreneurial economy that would deliver economic benefit to residents and businesses across the region.

Local government institutions established through the Local Democracy, Economic Development and Construction Act 2009 that enables two or more local councils to make decisions and shape policy across council boundaries. The Cities and Local Government Act of 2016 amended this act and provided the legal framework for the implementation of devolution deals. Combined authorities are councillor led and may have a directly elected mayor.

Productivity is a measure of economic or business performance that indicates how efficiently people, companies, industries and whole economies convert inputs, such as labor and capital, into outputs, such as goods or services.

Social value is a measurement of the benefits that your services and programmes bring to people and communities.

The UK Shared Prosperity Fund (UKSPF) is the government's domestic replacement for the European Structural and Investment Programme (ESIF), which supported regeneration, innovation, employment and skills.