Confed blogs
Priorities for the new health and social care secretary
Matthew Taylor's reflections on how Victoria Atkins can make her mark during her tenure.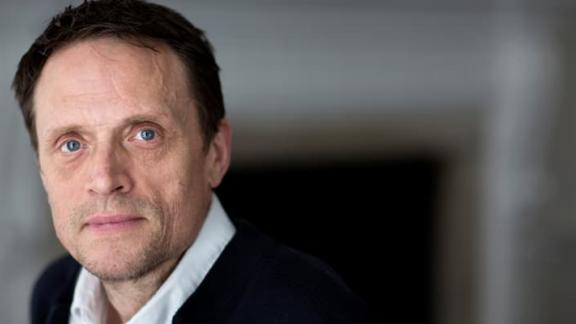 The NHS will still be facing many challenges when the next election comes around. But Victoria Atkins has the opportunity to make the most of her time in office by focusing on what matters and how she can make a difference.
I was once asked what the most important and under-estimated quality of a leader might be. My answer was 'stoicism'. 
Leaders often exaggerate the difference they can make. This is how we motivate ourselves and few people are appointed to leadership roles by promising mere stability. But, on balance, more harm is done by leaders over-reaching than being too realistic in their ambitions. Also, success and failure is more to do with context and luck than we tend to accept. To paraphrase: Marx 'leaders make their own history but not in circumstances of their own choosing.'
A stoical attitude can also help us stay grounded. We may hope that when we leave our roles as leaders we will be deeply missed, but within weeks of our departure not only will our formerly loyal colleagues be focused on a new leader, but that leader will almost certainly be promising to give the organisation a fresh start. 
A challenging in-tray
I'm hoping that stoicism might be a quality that Victora Atkins will bring to her role as Secretary of State for Health and Social Care. As more or less every commentator has pointed out, the well-regarded and clearly thoughtful MP has inherited a very challenging in-tray comprising, among many other things, unresolved industrial action, a looming winter crisis and an ever more unlikely prime ministerial waiting list pledge. 
Add to this the irony that her new department has just lost a bruising encounter with her old one over the need for additional funding, and that once again meeting short-term needs will come at the costs of chipping away at long-term capacity. We can only hope that the secretary of state's recent proximity to Chancellor Jeremy Hunt will give her the leverage to extract additional funds in the forthcoming autumn financial statement.
… the NHS's new boss knows she has a year at most to make her mark
Unlike most appointees to her post, Atkins can make a pretty good estimate of her likely tenure. On the one hand, the scale of yesterday's reshuffle is an indication that Rishi Sunak will go long with his choice of election date. Having promoted her, to move the new secretary of state before the election would be an admission of failure. So, unless the polls are very wrong, the Conservatives retain their majority in 2024/25 and there is no post-election reshuffle, the NHS's new boss knows she has a year at most to make her mark.
This is where a certain stoicism might come in handy. Whatever happens, the NHS will still be facing many and major challenges in a year's time. There are few national initiatives that could be launched now that would be likely to be having a substantial impact by next winter, especially given the apparent unwillingness of HMT and Number 10 to increase investment. There is also no significant legislation for ministers to steer through parliament. 
Seven ways to make a difference
But starting from this insight could help Victoria Atkins focus on what matters and the difference she can make. So, with due deference, here is my shortlist of broad ways the new secretary of state might make the best use of her time in office: 
First, resolve the industrial action and make sure that the cost of a settlement in fully covered. Unless the strikes stop and unless the cost of doing so is covered, then any progress will be almost impossible. 
Not adding new aims and pressures and being consistent about what matters is a vital baseline for ministerial effectiveness
Second, let the system get on with the work in hand. Leaders know what they have to do: getting through winter, making the books balance, meeting growing demand and achieving inroads into backlogs. Not adding new aims and pressures and being consistent about what matters is a vital baseline for ministerial effectiveness.
Third, focus more on the implementation of existing plans rather than new policy. In particular, there is a danger that the momentum that built up around the long-term workforce plan might be dissipated. In the face of some pushback from professional interests and unresolved issues about how to fund and deliver, there is danger that somehow people think the plan is done when in fact the hard work has hardly begun. 
… telling the system (or the press) 'it's not good enough' doesn't get us very far
Fourth, work with the system to understand problems and develop solutions. For example, productivity is a key issue for the health service. NHS England, trust and system leaders share the concern of the Treasury and department that we appear to be getting less activity from more staff, though the reasons why are complex. But telling the system (or the press) 'it's not good enough' doesn't get us very far. It is important that NHS leaders are involved in the recently announced productivity review and help to co-design interventions that help us understand and improve effectiveness at the clinical, organisational and system level.
Fifth, avoid playing politics. Behind the scenes, Steve Barclay worked hard for the health service. He argued for flexibility over pay and fought – sadly unsuccessfully – for a more generous funding package than was unveiled last week. However, the former secretary of state's ill-judged EDI letter to systems last week, plus a few other unfortunate interventions, added to fears that in the face of missed targets and falling public satisfaction, the government might decide to blame the NHS itself for our current challenges. Victoria Atkins' own politics and the centrist thrust of yesterday's reshuffle hopefully mean the build up to the next election will be about alternative packages to support the NHS, not a polarisation over whether it should even exist. 
Sixth, find ways of acknowledging that whoever wins the next election (no one will do it before then) will have to grasp the nettle of fundamental social care reform and funding. 
Finally, choose one specific area to which you want to bring stronger focus. Jeremy Hunt did this powerfully on patient safety. Steve Barclay focused on innovation and technology (but that is already getting a lot of attention). One suggestion might be children. Services are at breaking point and we are in danger of writing off the life chances of a generation. Atkins' ministerial clout could make a difference, especially if she works with other cabinet ministers. 
Like all leaders, politicians can easily fall into the trap of overpromising and under-delivering. Perhaps being given one of the toughest jobs in politics with barely a year to make a difference, Victoria Atkins can achieve the reverse. 
Matthew Taylor is chief executive of the NHS Confederation. You can follow Matthew on Twitter @ConfedMatthew