Blog post
PCNs need right support to manage local population health
A new report looks back at the successes in the last two years and challenges ahead for primary care networks.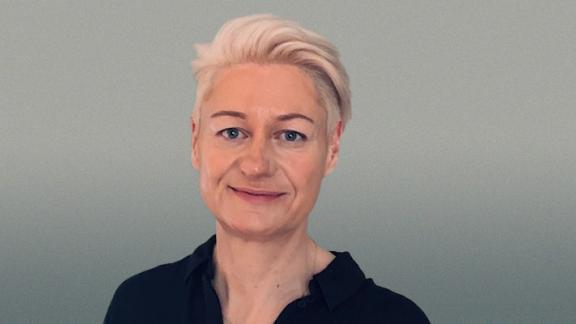 The second year of primary care networks has been marked by GP and other primary care providers working together like never before for the best interests of their local communities. This should set solid foundations for further population-based healthcare providing they are given the support and space to deliver, writes Kat Dalby-Welsh.
Emerging as a result of the NHS Long Term Plan, primary care networks (PCNs were designed to stabilise primary care, dissolve the historic divide between primary and community health services and reduce health inequalities.
No one would have envisaged at that stage what was just around the corner and it has presented real challenges for PCNs, yet progress has still been made in spite of the pandemic and sky-high workload.
There is greater acceptance and profile of PCNs as part of the healthcare system, improved local relationships, progress in recruiting a wider range of team members thanks to the Additional Roles Reimbursement Scheme and an increased focus on population health management.
Indeed, while the pandemic has created challenges – not least in terms of workload – many clinical directors cite the vaccination programme as a catalyst for collaboration and other improvement.
Learning lessons for the future
In the year ahead, then, it is important for PCNs to take these improved relationships and learning further as the immediate pandemic pressures hopefully subside and we see the introduction of the delayed and additional enhanced community-based services, while tackling health inequalities and a referral and treatment backlog.
There's no pretending it will be easy. There are lessons to be learned across the system, from PCNs to (integrated care system (ICS) and national leaders, which will certainly help. The NHS Confederation's PCN Network, of which I am proud to be vice chair alongside our chair Pramit Patel, has captured these – along with a look back on the successes and challenges of the last year – in its state of the nation-style report, Primary Care Networks: Two Years On.
As the report says, there are three key principles which must underpin the development of PCN policy: influence and autonomy, a recognition that one size does not fit all, and promoting integration in all areas.
Building blocks of the system
The NHS reforms and legislation going through parliament now, and their focus on ICSs, has further stepped up the integration agenda. This is undoubtedly good news, and places population health management centre stage. The close proximity of PCNs to patients, the data that PCNs have at their fingertips, and their overarching aim of reducing health inequalities renders them indispensable to the success of ICS, whose priorities must reflect local need.
PCNs' place as an integral part of the system is again clear in the way they use technology and the improvements they have made to services for patients.
While two-thirds of PCNs responding to our survey said that stakeholder relationships have improved, in some places they remain challenging. It is vital that PCNs - which are significantly smaller than many other partners in systems - are able to be equal partners. We would like to see this happen and the system will also benefit from this happening.
PCNs' place as an integral part of the system is again clear in the way they use technology and the improvements they have made to services for patients. All parts of the system have rapidly adapted technological solutions to tackle COVID-19, particularly in primary care and it has been broadly positive.
Now there is an opportunity to embed some of these systems more widely, with the benefits of better managing patient demand, integrating workforce and providing better patient-centred care. To grasp this opportunity, there is a clear benefit in ICSs taking system-wide strategic plans for both digital infrastructure provision and data and analytics.
What national leaders can do
Alongside their roles in systems, there are some challenges where PCNs will be looking for national leaders for support.
Near the top of the list is infrastructure, including estates and IT. Although the ARRS has increased the primary care workforce, there has not been enough recognition of the estates infrastructure to support these new staff. Over 90 per cent of PCNs responding to our survey agreed this is hindering their progress and 98 per cent believe additional funding is needed for primary care estates.
Another key area of focus is leadership time. Clinical leadership provided by PCN clinical directors is key to the success and sustainability of the developing plans that PCNs are making to support population-based care, but the time provided does not match the level of engagement required. We will be seeking to champion both the funded time provided and the support necessary.
There's also the question hanging over all PCNs regarding their future – they urgently need guarantees regarding the future of PCNs beyond 2024.
For many of the other issues PCNs face, they are looking at the forthcoming next iteration of the network contract 'directed enhanced service' (DES) to solve. We will be working with our members on influencing it.
There's also the question hanging over all PCNs regarding their future – they urgently need guarantees regarding the future of PCNs beyond 2024, which will enable them to take a long-term strategic view not just for their own organisations' development but for their populations' needs.
No one has any doubt the year head will be challenging. Nearly all (96 per cent) of the respondents to our survey agreed their workload was greater than expected in the last year, and it's not set to get any easier even as the pandemic pressures begin to ebb away. At the same time the year ahead is also full of opportunities for PCNs.
We look forward to working with partners across the healthcare sector and influencing on behalf of PCNs with national leaders, including on the DES, so that they can fulfil their potential.
Kat Dalby-Welsh is vice chair of the PCN Network and clinical director of Yeovil PCN.