Blog post
NHS Reset: Clearing the backlog: three things to consider
A look at what may need to be at the heart of the NHS's drive to restore services.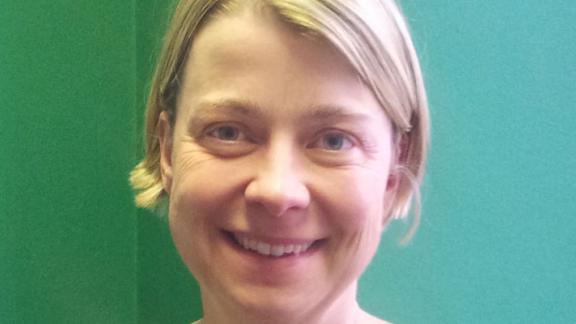 The NHS faces a mammoth task in clearing the backlog of care that has arisen over the last 12 months. As the health service looks to recover the waiting list position, Charlotte Augst, chief executive of the health and social care charities' coalition, National Voices, discusses three key elements she wants to see at the heart of the NHS's drive to restore services.
As discussions hot up around the white paper process, the Secretary of State's powers and the respective remits of numerous boards, it is easy to forget that the NHS has a massive job to do – a job that has both become harder and bigger by the pandemic. The NHS Confederation has released numbers that show one important part of this job in its complexity and sheer size. The estimates for how many people will be on formal waiting lists for elective care obviously vary, but the numbers are pretty eyewatering either way. The Confed's latest analysis suggest that there could be a hidden waiting list of 5.9 million people waiting to see a specialist by the end of 2021.
It is welcome that the NHS Confederation puts to bed even more terrifying numbers that were splashed around by the Reform think tank last month. Reality is scary enough, without scandalising the situation further. 
The Confed is also putting forward ideas for how to address this situation. Being close to the people who work in and lead the NHS and also being focused on the NHS as a system (rather than just lots of organisations) puts them in the position to do so thoughtfully.
Essentially, all of us who care about the system's ability to address the huge amount of unmet need it now faces share a number of core concerns.
Impact on people's lives
Waiting for extended periods of time is not an inconvenience: it impacts profoundly on people's ability to self-manage, to cope, to remain in employment and to care for those who depend on them. Our National Voices report Patient.Noun.Adjective clearly demonstrates that long, and particularly badly explained or maintained, waits are a sign of low quality care. People particularly suffer where communication is poor and they are left wondering whether they are even still anyone's concern. The NHS needs to learn to care for those it cannot provide with the treatments everyone agrees they should in fact have. 
System
This requires care to be organised around the person, across the system. If you cannot see your specialist, can your GP be supported to provide more enhanced care for you? Can you see a physiotherapist, can you benefit from peer support or social prescribing? When a group of Londoners were asked a series of difficult questions by NHS London over a course of weeks – and invited to come up with answers, they were also asked to address the prioritisation of waiting lists. 
Interestingly, they decided that the length of wait was clearly important, but shouldn't be the most decisive factor. They wanted the impact waiting had on someone's life taken into account. Hospital specialists can only understand the impact waiting is having on someone by talking to them and their GP. So doing the right thing for people, in the absence of an immediate solution to growing and long waits, requires good system working. 
Politics
Which takes me to my final point. It is important to acknowledge that growing waits will lead to lots of distress, suffering and at times real hardship for far too many people. But we need to be careful that we don't encourage a political response to those pressures which will privilege hospital activity over all other areas of service recovery. We don't have enough doctors and nurses. And they are tired and traumatised. If all of them get pulled into elective care, then what about mental health, what about long-term conditions management, what about self-management support? Our members support people who are desperate to be seen by a surgeon – but they also need good primary care and good services for the many other conditions they often have. 
We need a good conversation between those in charge of the health and care system and those who rely on it (and pay for it). One that sets out clearly what is possible and what people are entitled to expect. We also need lots of good conversations between care teams and people who find it difficult to get the support they need right now. Our members and National Voices stand ready to help with both.
Charlotte Augst is chief executive of National Voices. Follow her and the organisation on Twitter @CharlotteAugst @NVTweeting