Briefing
Early diagnosis and cancer treatment: how system working can help get the NHS back on track
How system working can help get cancer treatments back on track following the COVID-19 pandemic.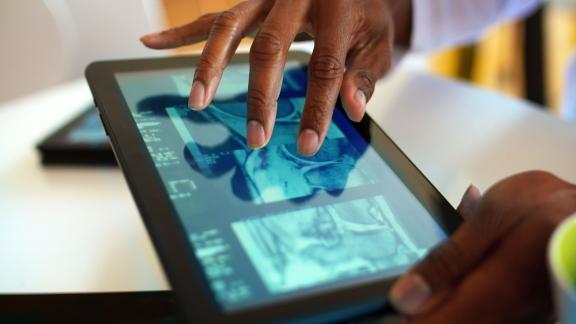 The COVID-19 pandemic has had a significant impact on cancer services. NHS England and NHS Improvement has made restoring cancer services to full operation as soon as possible a priority, but there will be challenges in tackling the backlog of screening and diagnosis.
As part of the NHS Reset campaign, the NHS Confederation and MSD held a roundtable to look at the key obstacles to restoring full services, what solutions can be found and how improved system working could help.
This briefing summarises the discussion and recommended action to help get cancer treatment back on track.
Key points
Cancer services and screening continue to be severely affected by the  COVID-19 pandemic and the NHS will be dealing with the backlog for some time to come. This effect has varied across the country and across  different cancer areas.
There is recognition from partners working within systems that clear, aligned communication with the public is key. This should reiterate that the NHS is there when needed. Building confidence around the  safety and availability of GP and diagnostic services is crucial if more cancers are to be detected at an earlier stage.
Restored services have to be sustainable enough to cope with future waves of COVID-19 and the demand on primary care of the vaccination programme. In the next few months, it may not be possible to both restore cancer services and continue with less urgent operations at the level NHS England and NHS Improvement wants to see.
Collaborative working can help improve cancer care, but more needs to be done to understand what models work best. For example, cancer alliances cover different configurations of integrated care systems. Local areas need to be able to escalate problems they cannot solve to higher levels.
This briefing sets out a number of recommendations, including for NHS England and NHS Improvement to commission research on how effectively cancer alliances are working together with integrated care systems and sustainability and transformation partnerships, with a  focus on the impact of different configurations and what good practice looks like.