Briefing
Building back elective care: a new framework for recovery
This briefing explores what lies ahead for the health service and patients, based on modelling of referral-to-treatment waiting trajectories in 2021.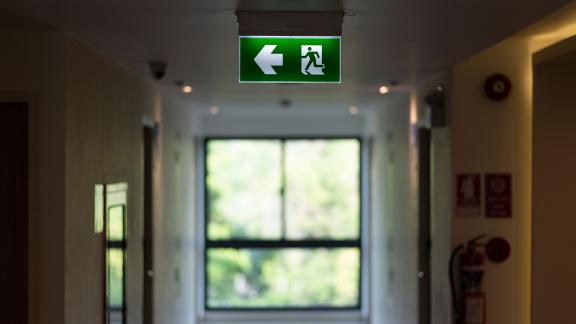 Over the last 12 months the NHS has worked tirelessly to support the country in response to the COVID-19 pandemic. While the NHS has never been a COVID-19-only service, the pandemic has impacted on all aspects of its care, with elective and diagnostic activities among those services that have been disrupted. This has led to a considerable backlog of people waiting for NHS  treatment. 
Our members, the organisations that plan, commission and deliver NHS services, are clear that piecemeal changes to the existing system will be insufficient to deal with the scale of the challenge facing the NHS.
This briefing explores what lies ahead for the health service and patients, based on our modelling of referral-to-treatment waiting trajectories in 2021. It offers an outline policy framework, drawn up by our members, for starting to reduce waiting lists in an effective, equitable and efficient way. 
Key points
The sustained impact of the pandemic will leave a backlog of care in excess of anything seen over the last 12 years. Although urgent and emergency procedures have largely been maintained, much of the growth in waiting lists comes from low priority, high-volume procedures for conditions ranging from painful bone and joint conditions, to ear, nose and throat and ophthalmology.
Our modelling suggests that to maintain any sense of control over the NHS waiting list, the NHS will need to increase capacity considerably above levels than have previously been sustained. Our members are  embracing best practice, as represented by the Getting It Right First Time programme (GIRFT), and innovating to support waiting list management but will need further support to make inroads into the backlog. 
The existing framework for elective care, which is based around organisations and tariff, is widely accepted as not being fit for purpose to resolve growing lists and the increasing backlog. Without a comprehensive new plan, the government faces the politically unacceptable legacy of hundreds of thousands of patients left on waiting lists with deteriorating conditions for the remainder of the parliament.
Our members want to see whole-system thinking to manage waiting lists between trusts, and deeper partnerships with primary and community care, supported by real-time patient data. Small amounts of quick capital will help to create 'hot and cold' hospital sites, which will increase efficiency, while funding support for the voluntary sector will help patients to receive more care and support as they wait for their procedures.
The intensity of the pandemic response has had a marked impact on NHS staff and left the healthcare workforce in a fragile state. In  many areas, the same group of staff who have worked through the pandemic, and who are delivering the vaccination programme, will be asked to step up once again to recover backlogs. Any plan that fails to recognise this is unlikely to succeed.
The additional £1bn agreed in the Spending Review for 2021/22 will not be enough to clear the backlog. The healthcare sector will need honesty from political leaders to help manage the inevitable change in public opinion when there are further delays in treatment.
By creating a long-term framework for the recovery of elective care that is efficient, patient focused and equitable, the NHS can make fast progress on recovering its elective care position. As part of that, it will be important to rethink the way that waiting lists are measured, as many of the performance standards are no longer fit for purpose.
This briefing focuses on the elective backlog. Similar pressures will be faced across the NHS, from a surge in demand for mental health support, to increased need for community services and increased demand on primary care.
While our members are innovating and driving service improvement at local level, more support is required from government in its public messaging. This would help the NHS to clarify priorities and facilitate an honest public debate on the scale of the challenge and the measures to resolve it.