Blog post
Mental Health Network clinical board member vacancy
As a six-year term ends, the Mental Health Network is calling for an AHP/ psychologist representative board member.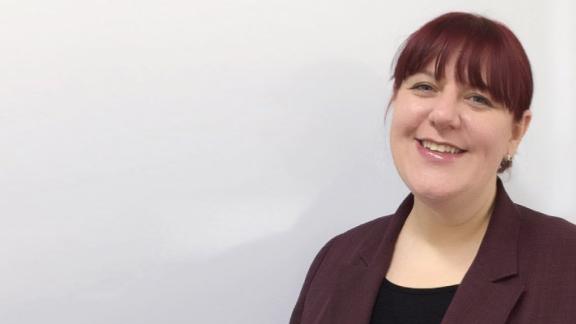 As Dr Judith Graham's term as a member of the Mental Health Network's board ends, she outlines what it means to be part of the network. 
I am now at the end of a six-year term working as a clinical board member of the Mental Health Network (MHN). Through my time on the board I feel privileged to have been able to work with the MHN team and contribute to some major transformations in regards to the NHS Plan, the Mental Health Act reforms, the People and workforce plans, the movement towards integrated working and especially the work in terms of reducing health inequalities.
In addition, what I really have felt has been beneficial about working on the board is to see that as representation in mental-health commissioned services has diversified, the board membership has also diversified to ensure it is representative of the system. It includes NHS chief executives and chairs, services users, carers and clinical leads remain as core members of the board with expansion to include colleagues from housing, schools-based services, digital innovators among others.
Diversity on the board
There is a large amount written about why diverse boards make moral, ethical and financial sense, but in the current climate, where we find ourselves exiting from a pandemic which has affected everyone's mental health, ensuring a broad knowledge base in the board which supports debate and productive discussion is essential.
Whether considering diversity from the perspective of age, gender, ethnicity, background or professional roles, your attributes will enhance the discussion and enable constructive discussion. In the Mental Health Network, the diverse make up is purposeful and underpins the quality of the work it does. In board meetings, advantage is taken of the diverse knowledge, experience and skill sets of board members and this significantly supports the board to explore the complex issues that face mental health and learning disabilities now and in the immediate future.
Why join the board?
The benefit of considering working on a board like the MHN board is primarily about wanting to see improvements in support for people accessing services and support for people providing services, but there are also other rewarding benefits in terms of enabling you to build networks and access opportunities that will support your professional work and also personal growth.
Working in mental health and learning disability services is often challenging and demanding, and making time to 'do extra' is often challenging. You will need to factor in attending meetings, reading papers, and also considering the additional board activities that are open to attend and contribute with. But don't let this put you off as the commitment can fluctuate to suit changeable working roles.
In summary, I would encourage people to consider applying to join the MHN for a number of reasons, but particularly please consider applying if you are from a minority profession and if you bring diversity to your contribution. You will be welcomed, your perspective will be valued and you could really help influence policy, practice and thinking in mental health and learning disability services.
Nominate yourself to the MHN Board today
Dr Judith Graham BEM is director for psychological professionals, consultant psychotherapist at the National Institute for Health and Care Excellence.