Case Study
Improving timely access to mental health support in a PCN
A new and inclusive approach to improving timely access to mental health support.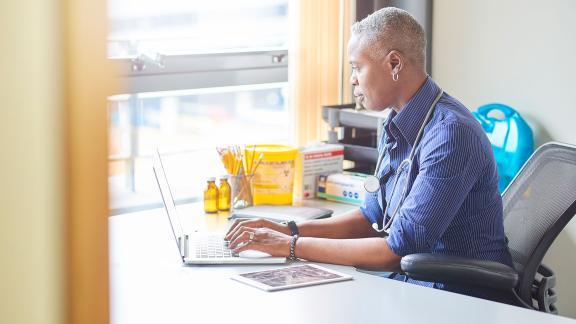 The context
The vast majority of patients in Leeds Student Medical Practice/The Light Surgery PCN (LSMP/TLS PCN) are young people or working-age adults aged between 21 and 40. LSMP mainly covers a student population and TLS is a practice in Leeds city centre. Leeds is divided into five groups reflecting levels of deprivation. The majority of patients registered in the PCN fall into the mid-deprivation group, although 25 per cent of patients registered at LSMP are in the second most deprived group and 28 per cent of patients registered at TLS are in the most deprived group.
An appointments audit at LSMP showed that, on average, 60 per cent of GP appointments were related to mental health. Patients were often rejected from existing mental health services as they were considered sub-threshold for the service, or they experienced long waiting times of more than six months to access the one-to-one step three cognitive behavioural therapy intervention from the IAPT services. A large proportion (29 per cent) of GP referrals to the secondary community mental health teams were rejected.
To respond to this, LSMP piloted a new approach to improving timely access and an inclusive approach to mental health support in partnership with Northpoint Wellbeing, a local voluntary sector organisation specialising in mental health.
The model
A mental health triage model offering psychological formulation and signposting was developed. It aimed to improve timely access to mental health support for those presenting with mental health difficulties who require a quick response but do not meet urgent referral criteria for other mental health services, or who are considered sub-threshold for the diagnostic criteria for specific mental disorders. The mental health advisers predominantly offer one-off triage appointments with a follow-up appointment if required. The cost is £86,820 per year for two full-time equivalent mental health advisers, and includes line management from the Northpoint service, peer support, continuous professional development and external clinical supervision.
The impact
Data from the project confirmed the demand for local mental health support from patients in the PCN.  Between 2018/19 and 2019/20, 1,956 patients have been seen by the service. There has also been improved access to mental health support, with an average waiting time of four days. 
Patient experience
A feedback survey is given to all patients following an appointment with a Northpoint mental health adviser. The survey results demonstrate positive patient experiences, with patients reporting they felt listened to and that they would recommend the service.
GP experience
A survey for GPs was developed and runs annually. In year one the survey has shown:
GPs are positive that the referrals process to the mental health advisers is straightforward
GPs strongly agree that having mental health advisers on site has supported their role as a GP
GPs feel comfortable approaching the mental health advisers if they wanted to discuss a patient.
Using population health data in workforce planning
LSMP/TLS PCN took a population health management approach to confirm that mental health was its most prevalent long-term condition. Local GP data was combined with health inequalities data and mental health service usage data to develop a mental health profile for the PCN, which was used to inform the workforce plan. The Northpoint Wellbeing voluntary sector mental health advisers have now been rolled out across the whole PCN. 
The continued aim is to improve access to mental health support, particularly for those patients considered sub-threshold for the referral criteria for existing mental health services.
"Unless primary care co-owns these solutions, we will never truly transform community mental health."

STP Mental Health Lead