Article
Leadership Action on Health Inequality
An improvement support programme for senior leaders: system leaders and NHS board members – exec and non-exec. Delivered by the NHS Confederation.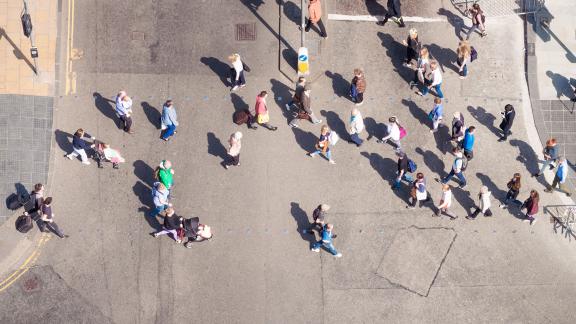 Following the success of our health inequalities improvement seminars run in 2021/22 the NHS Confederation is launching its Leadership on Health Inequalities programme which will run throughout 2023/24.
The programme will be delivered within three key themes:
How to tackle health inequality – practical approaches to turn strategy into action

The evidence base for the benefits of tackling health inequality

Sustaining long term change and embedding action across the system
This programme has been developed through working with Members and offers opportunities to share and learn from each other, as well as from experts in the field.
The programme will be delivered through webinars, introducing resources and tools available to download from the NHS Confederation site, as well as offering peer learning spaces.
By joining this programme and associated webinars you will:    
become familiar with

tools, models and resources to turn data into intelligence and insight, to provide effective, constructive challenge and take leadership action

understand how tackling health inequality can improve efficiency and productivity
develop approaches for embedding long lasting change

access

resources and practical tips on how to move beyond identifying inequalities to actively addressing them, according to the needs of local populations

share

ideas and

models for co-designing interventions to construct and sustain long-term change, creating the strategic environment to promote health inequality improvement

connect

with peers in a facilitated space for mutual leadership support and critical evaluation of evidence and plans.
The first three webinars will focus on Practical Approaches to Tackling Health Inequality and will run from March-June 2023, with the first one taking place on the 22 March. Each session will last 90 minutes, and recordings will be made available afterwards.
The first webinars are a three-part series on Practical Approaches to Tackling Health Inequality: Part 1 - 22 March, Part 2 – 25 April, Part 3 – 10 May:
Session 1 will cover Intelligence gathering, analysis and interpretation of data on inequalities, how and when to use available tools to tackle these issues and the identification of baselines and measures (system, provider, place) for evaluating progress.

Session 2 will address defining problems and potential actions; co-designing interventions across multi-level systems, in partnership with external organisations and in collaboration with workforce and surrounding communities.

Session 3 will look at how to plan, deliver, measure and review interventions, ensuring that interventions are constructed and delivered sustainably to effect long-term change. It will also examine how we measure change at system and place level and provide Board Assurance on these measures.
Please book onto all three sessions if you can, but key content will be recorded and shared with all registrants after each webinar.
Register here to take advantage of this opportunity to share the challenges and successes you have encountered so far in your Health Inequality journey, and to explore working in a collaborative 'whole system way' to realise your ambitions to reduce health inequality.