Article
Leadership Framework for Health Inequalities Improvement
Support and guidance for stronger NHS leadership action on health inequalities.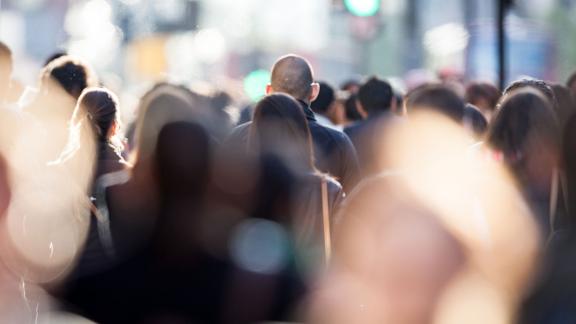 The Leadership Framework for Healthcare Inequalities Improvement programme is an NHS England and Improvement (NHSEI) programme to ensure that the NHS better prevents and responds to the health inequalities which many communities experience. This is particularly important as the NHS continues to recover and reset from the COVID-19 pandemic, which has exacerbated and highlighted these long-standing inequalities
The NHS Confederation has been commissioned to deliver a key component of this work, to provide support and guidance on stronger NHS leadership action on health inequalities as defined in the NHS Long Term Plan.
A national leadership framework, established to address health inequalities, allows chairs and non-executives to be creative and innovative in delivering the national vision of 'exceptional quality healthcare for all through equitable access, excellent experience and optimal outcomes'.
The NHS Confederation developed a health inequalities improvement seminar for chairs and non-executives on provider boards within Integrated Care Systems (ICSs), to provide a legacy for the future as well as tools for immediate application, supporting chairs and non-executives to investigate the specific challenges of their communities and to take effective leadership action on behalf of the most marginalised and disadvantaged people. This is being followed by a series of masterclasses on topics aligned with integrated care, open to all NHS board members.
This is an agenda that touches all our places and all our lives. Everyone has a role to play if we are to succeed in reducing health inequalities that impact upon the most vulnerable in our societies.
Resources
To support board members to assess any strategies, delivery plans or other initiatives for their impact on health inequality, we have also developed some key resources: 
Access the seminar recording on national priorities and speaker presentations 
National priorities - Dr Bola Owolabi, national director of health inequalities at NHSEI, shares the work of the Health Inequalities Improvement Programme and the national priorities for systems and providers, with a focus on the role of leaders.
Leadership support - 

The NHS Confederation's Equality, Diversity and Inclusion group sets out the importance of the non-executive's role in leading this agenda and how providers can take practical action to tackle health inequalities, introducing the tools and resources that have been developed to support this programme.
Data for improvement - 

NHSEI's Health Inequalities Improvement Team show how data can be used to drive improvement, supported by the Health Inequalities Improvement Dashboard and Core20PLUS5.