Webinar
Access the slides: Bringing communities to the centre of decision-making
A virtual masterclass designed for integrated care boards and provider board members, this session focused on appreciative inquiry and co-production.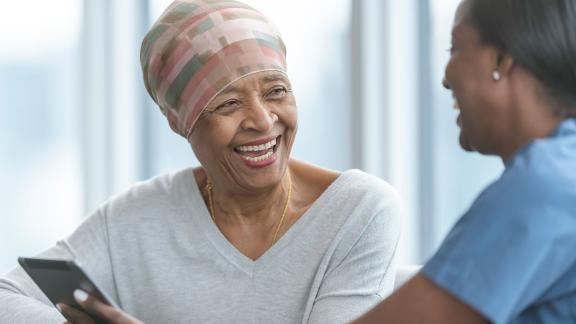 As part of the Leadership Framework - Healthcare Inequalities Improvement, the NHS Confederation's Equality Diversity and Inclusion Group delivered a masterclass aiming to develop leaders' ability to create strategic conditions that support quality improvement, using the approaches of appreciative inquiry and co-production.
Appreciative inquiry is a way of asking questions and exploring the future, which enables the co-production of knowledge and action for positive change, with people and professionals working together to design and deliver innovative services that meet the needs of local communities.
The masterclass content was designed to equip leaders with:
understanding of how to assess their local asset base to promote the co-production of practical solutions for their local area  
knowledge of how to engage effectively with workforce and communities to develop shared visions for service improvement
comprehension of how collaborative organisational and system cultures can promote innovative resource allocation and promote a sustained quality improvement approach to narrowing the health inequalities gap
confidence in promoting the benefits of employing co-production within their organisation/system.
To learn more, download our masterclass slides.
Access further information on the Leadership Framework for Healthcare Inequalities Improvement including our FAQs.