Corporate publication
The voice of NHS leadership in Wales: Impact Report 2021/22
Our Impact Report outlines the work we've done as a team to support our members in the latest financial year, as we responded to the pandemic.
Since early 2020, the whole world has been impacted by the Covid-19 pandemic. Under extreme pressure, the NHS and its partners have responded with speed, determination and resilience to protect and care for those in need.

It has been an extraordinary and unrelenting time for everyone, but none more so than for the people in the health and care system. The NHS has done everything in its power to manage the extraordinary demand. It has strived to address the impacts of the pandemic as well as address the ever-growing waiting lists for diagnostics and treatment, while delivering a record-breaking vaccination programme and running services under strict infection prevention and control measures.

We have continued to play our own part by representing, connecting and supporting NHS leaders in Wales at every opportunity. For instance, we provided unwavering direct support to NHS executive director peer groups, represented our members before and after the 2021 Senedd election and successfully brought leaders together at our Wellbeing for Wales lecture series, our first virtual conference.

This year has been a good example of the circle of influence which forms a core part of our work. This involves managing the NHS Leadership National Programme through which we facilitate strategic conversations between leaders. We then use this information to support our media and policy work and to guide stakeholder engagement, influencing the narrative to ensure our members' views are represented.

A pivotal area for the Welsh NHS Confederation has been the growth of our Health and Wellbeing Alliance - increasing partnership working with other key organisations from across the health and care system. We have worked to raise awareness of the challenges and demands on the system through our unified calls and policy positions.

As a small team, I'm incredibly proud of all we've achieved and hope this report gives a flavour of the work we do to support NHS leaders in Wales and, most importantly, its impact.

We will continue to represent, connect and support NHS leaders in Wales in the year ahead as they manage the ongoing effects of the Covid-19 pandemic, system recovery, challenges in social care and the effects of the cost of living crisis.

Darren Hughes

Director

Welsh NHS Confederation        
Represent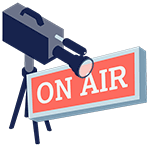 Published 70+ press releases and comment pieces and 30+ radio and TV interviews, resulting in 160+ mentions in the media, representing the voice of leaders across the system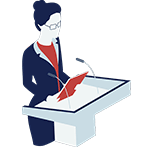 Responded to 13 Senedd Committee inquiries and Welsh Government consultations, giving evidence based on member insight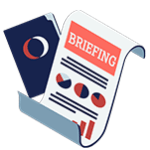 Published 20 briefings and reports, showcasing good practice and innovation across the NHS in Wales and calling for changes our members want to see, resulting in 50+ mentions in the Senedd
Throughout the pandemic the Welsh NHS Confederation have established the first-class reputation for being a go-to organisation to understand the NHS in Wales.

NHS Chair
Connect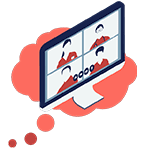 Hosted 11 thought leadership online events, attracting 1,200+ attendees from across the health and care sector and beyond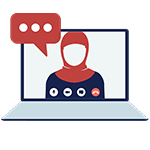 500+ people attended our virtual Wellbeing for Wales Lecture Series, sharing knowledge, promoting thought leadership and encouraging innovative thinking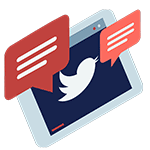 Reached 5,400+ Twitter followers to share key messages and information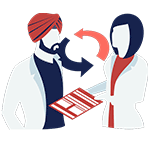 Held 20+ Health and Wellbeing Alliance meetings, bringing together 70+ health and care organisations to facilitate joint working and collaboration
Being part of the Health and Wellbeing Alliance has shown how co-production can make a profound difference to the delivery of health and care. Everyone involved in the Alliance is grateful for the leadership of the Welsh NHS Confederation and the opportunities provided by being part of this innovative forum.

Welsh NHS Confederation Health and Wellbeing Alliance member
Support
Provided corporate and executive support to 70+ chairs, vice chairs and chief executives group meetings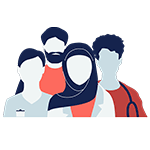 Provided programme management and administrative support to 120+ executive director peer group meetings, coordinated 200+ guest presenters and monitored the delivery of 1,300+ peer group actions.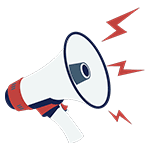 Supported 15 NHS representatives to provide oral evidence to Senedd Committee inquiries to ensure NHS leaders' views were heard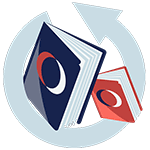 Produced 140+ member briefings and updates, distilling latest news, views and developments to keep leaders up to date on key issues
The support I receive as peer group chair is critical to the success of my role and to the effective functioning of the group…. I am hugely grateful for the work that they do. They are our silent champions!

Chair of executive peer group