Briefing
Third phase of the NHS response to COVID-19
Headline points from guidance on the third phase of the NHS response to COVID-19.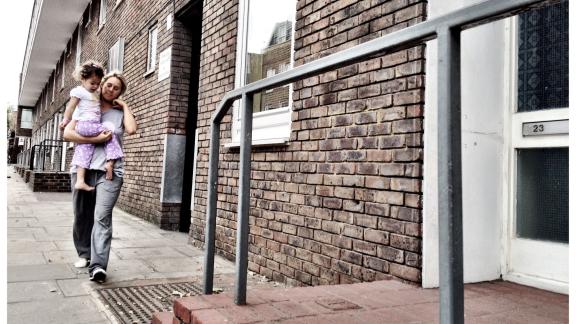 On 31 July, NHS England and NHS Improvement (NHSEI) chief executive Sir Simon Stevens and chief operating officer Amanda Pritchard wrote to NHS organisations to outline the third phase of the response to COVID-19 and the NHS's priorities from 1 August. The focus for this phase is on restoring and recovering services and preparing for winter pressure demands. This was followed by implementation guidance published on 7 August.
In June, we published Getting the NHS Back on Track outlining the key challenges our members have faced over the coming months, as well as some suggested changes in policy and practice for the next phase. Since then, we have been instrumental in facilitating conversations between NHSEI leaders and members on key issues.
This briefing summarise some of the key issues outlined in the letter. It also sets out our view on the guidance and how we plan to support members.
Key points
The guidance's ambition to restore services to pre-pandemic levels is the right one, but we should not underestimate the scale of the task ahead. NHS staff and organisations are under immense pressure and a full return to pre-COVID-19 levels of activity may not be possible ahead of winter. There needs to be clear and consistent communication to the public about what they can expect and how their care will be managed.
We welcome the commitment to tackle health inequalities. Health inequalities have been further exacerbated by the pandemic and we recognise the importance of health providers working closely with local communities and partners to reduce these inequalities in health.
We support greater provider collaboration at both place and system level where it makes sense to do so. NHS Clinical Commissioners will continue to support clinical commissioning groups (CCGs) with learning events, working with NHSEI on the future of commissioning and through its delivery role in the CCG mergers programme in 2020/21.
We welcome the intention to move to a revised financial framework that simplifies payment and contracting arrangements. However, local NHS organisations should not be unfairly penalised for making sensible local decisions about how best to balance the restoration of services with managing the ongoing risks presented by COVID-19.
We recognise that the full impact on mental health services in the wake of COVID-19 has yet to be seen. Alongside our Mental Health Network, we also welcome the guidance on mental health and in particular the focus for children and young people as we know that investing in mental health has positive effects on the wider system. But we remain concerned over whether the increased funding for mental health services will be sufficient.
What does the guidance cover?
Restoring and recovering non-COVID-19 health services ahead of winter
NHS England and NHS Improvement has requested that all cancer services are restored to full operation and that providers recover the maximum elective activity possible between now and winter.
For cancer services, trust and systems are expected to re-establish 100 per cent of their activity and 80 per cent of activity for both overnight electives and outpatient procedures from September. Systems will need to return to at 90 per cent of their MRI/CT and endoscopy procedures by September, with the ambition of 100 per cent by October. To support recovering the maximum elective activity, a modified national contract will be in place giving access to most independent hospital capacity until March 2021.
Health inequalities
COVID-19 has further exposed some of the health inequalities that exist in society. The guidance calls for restoration of the NHS services in a way that inclusively supports those in the greatest need. To gain a better understanding of and response to inequalities, NHS organisations are also being asked to ensure data sets are complete and timely.
The guidance also places focus on strengthening leadership and accountability at board level with each NHS board being asked to publish an action plan on improving diversity within its board and for each NHS organisation to appoint a named executive board member responsible for tackling inequalities by September.
System working
The letter has emphasised the intention of having full coverage of integrated care systems (ICSs) by April 2021 and emphasises the benefits of collaborative system working. Specifically, the letter calls for collaborative leadership in the form of a single STP/ICS leader and non-executive chair, the formation of a partnership board, the streamlining of commissioning through a one CCG per system approach, and the development and implementation of a plan to deliver a shared care record.
The letter also states that elective waiting lists and performance should be managed at system as well as trust level to ensure equal patient access and effective use of facilities.
Finance
The letter outlines the intention to move towards a revised financial framework that is intended to foster greater system working. Systems will receive agreed funding envelopes equivalent to the current block funding, prospective top-ups and system-wide COVID-19 funding. This funding will be for COVID-19-related costs and will be provided at breakeven point.
The Department of Health and Social Care will shortly be releasing agreed A&E capital to help offset physical constraints associated with social distancing requirements in emergency departments. The additional £3 billion NHS revenue funding will be used for ongoing independent sector capacity, Nightingale hospitals and support to quickly and safely discharge patients from NHS hospitals.
Mental health
There is an ask for all CCGs to continue to increase investment in mental health services and for systems to validate their existing long-term plan for expansion of mental health services. The letter also calls for IAPT services to fully resume and for the 24/7 crisis helplines, which were established during the pandemic, to be retained. Providers should also aim to continue to reduce the number of children, young people and adults with a learning disability and/or autism in inpatient settings.
Primary and community care
In relation to primary care and community services, NHSEI has also requested that general practice, community and optometry services restore activity to usual levels. The need for GP practices to catch up on the backlog of immunisations and cervical screening is also identified.
The letter asks CCGs to resume NHS continuing healthcare assessments from 1 September 2020. Patients discharged from hospital between March-August (with care paid by the NHS) must also be assessed and moved to core NHS, social care or self-funding arrangements.
NHS Confederation viewpoint
While we are all keen to see a return to normal, we are cautious about the expectations of what elective capacity might be possible over the coming months. Our members are finding that restoring services is a complex challenge, not least because of the application of social distancing in clinical areas and infection control.
We recognise the benefits of introducing digital consultations in both secondary and primary care but recognise this may not be suitable for all patients – we need to achieve the right balance in service provision.
With regard to the flu vaccination campaign, there is also lack of clarity on where the additional stock will come from or the physical ability to vaccinate while social distancing – more information is needed on the campaign.
Local leadership teams need the discretion to make sensible decisions on what services are possible to bring back based on their understanding of how best to balance a portfolio risks. The risk to patients of not undertaking elective work, local workforce challenges, local infection rates, the ability and physical capacity of the estates to support social distancing, the ability to share work with other providers will all be different depending on the area.
We must let local leaders decide on what can safely be scaled up if we are to maximise the effectiveness of our response. We also believe that the government needs to manage public expectations about waiting times and use of services.
We are supportive of the high priority given to health inequalities in the guidance – for too long this has been a challenge and now it is time to act. We welcome the policy of requiring each NHS organisation to have a name executive board member who is responsible for tacking inequalities.
Although the emphasis on measures to address health inequalities in the letter is helpful, they largely focus on NHS organisations. To really address health inequalities, we need a system-wide approach over the long term working with partners on issues such as housing, employment and education and community support. We believe ICSs are best placed to support such partnership models.
While we are supportive of full ICS coverage by April 2021 and collaborative system working, the approval process for transition to ICS should not be onerous and the focus should be on providing development support. We acknowledge a strong steer for the streamlining of commissioning functions through a single ICS approach.
Although already in place in many systems, we also support establishing partnership boards which will enable more responsive and timely system decisions. But it is also essential that partnership boards are truly representative of all the partners in the system. For systems to work primary, community and mental health, local authority and voluntary organisations need to be recognised as key players. In particular, more thought is needed about how to involve PCNs given their central role in supporting delivery of the NHS Long Term Plan and wider system delivery and planning. The letter's reference to the inclusion of mental health providers in funding decisions is also a welcome one as we know that investing in mental health has positive effects on the wider system.
The letter also calls for elective waiting lists to be managed at system level, with the most clinically urgent patients taking priority, followed by the longest waiting patients. It is important that the focus is on improved patient outcomes through collaboration.
The extension of the current financial arrangements for 2020/21 will give CCGs the vital headspace needed to focus on the wider phase 3 ambitions around streamlining their commissioning arrangements and setting up place-based support. We are supportive of the intentions of the new contract, which will allow for better system partnership.

However, we note that block payments will be adjusted against providers meeting targets related to restoring services – it is important that organisations are not unfairly penalised for making sensible decisions about how best to balance the restoration of services with managing the ongoing risks presented by COVID-19.

A significant increase in the use of mental health services is expected as a result of COVID-19 and it remains to be seen whether the additional funding that has been provided will be sufficient to meet the expected demand. Although the allocation of an additional £250 million for capital investment in mental health services is welcomed, mental health providers need more clarity on the timeframe in which they will have to spend this money.