Report
Evaluation of the Arts and Health Coordinator Capacity Building Programme
Evaluation by UK Research & Consultancy Services Ltd of the impact of the arts and health coordinator roles within health boards across Wales.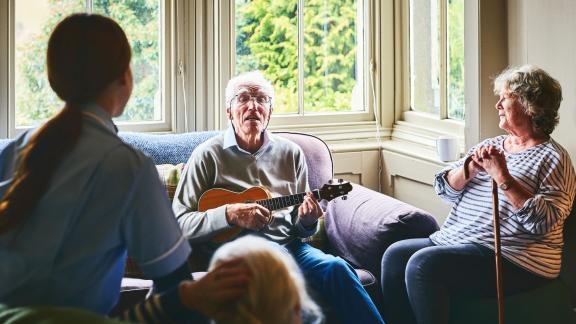 Following a grant received from the Arts Council of Wales ('ACW'), the Welsh NHS Confederation commissioned UK Research & Consultancy Services Ltd in June 2021 to carry out an evaluation of the impact of the Arts and Health Coordinator ('AHC') roles within Health Boards ('HBs') across Wales. The purpose of the evaluation was to understand more about the impact these roles are having on patients, staff, and the wider system.

The report aims to develop insight into how AHCs achieved what they do, and what it is about the arrangements they work within which enables them to be as effective as they are. We would like to thank all those who generously gave their time to the research, both the AHCs but also many current and former NHS Board leaders and staff, and other stakeholders. 

There is additional material linked to this report and which form part of the evaluation. Case studies of the role and impact of the AHC in each HB are available here.