Briefing
2022/23 NHS priorities and operational planning guidance: what you need to know
Summary and analysis of NHS England and NHS Improvement's latest operational planning guidance and priorities for the service in 2022/23.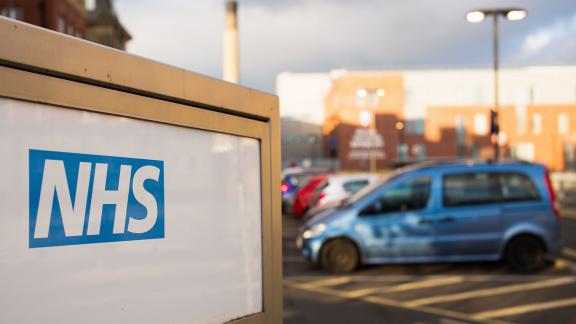 Key points
On 24 December 2021, NHS England and NHS Improvement (NHSEI) released its operational planning guidance for 2022/23, including its nine priorities for the service. The priorities are similar to those outlined for the second half of 2021/22 but do include important differences, which we describe in the overview section below.
One of the most significant points to note is the delayed implementation of integrated care systems (ICS) from 1 April 2022 to 1 July 2022, due to parliamentary timings. In line with contingency planning, this requires straightforward changes to clinical commissioning group regulations that will enable ICS leaders to continue their development work during this transition. Current statutory arrangements will remain in place until July, with the first quarter of 2022/23 serving as a continued preparatory period.
The planning timetable will be extended to the end of April 2022, with systems and providers asked to submit draft plans by mid-March. The deadline date for the submission of final plans remains under review, with further guidance setting out requirements yet to be published.
The guidance is comprehensive and helpfully sets ambitions around recovery. The 2022/23 targets for elective activity at 110 per cent, reducing ambulance handover delays and increased focus on care in the community, reflect the transitional stage the NHS is in. They will require careful implementation which considers patient safety and the variation in capacity to deliver across the system. The recognition that much of the plan is dependent on the next phases of the pandemic, in maintaining elective activity through the winter, and regaining some of the efficiencies lost to operating constraints, is welcome.
We welcome that the guidance leads with staff wellbeing, but there needs to be equal recognition that the reality on the ground is far from ideal, with pressure and exhaustion starting to have long-term effects.
The embedding of existing primary care commitments alongside new responsibilities on systems is welcome, but further clarity is required on the role of GP federations and the delivery of targets around the uptake of the NHS App.
Finally, there are several omissions in the guidance, including details of Health Education England's budget allocations and detail on the implementation of new clinical standards in mental health. In addition, in future, members have flagged children's health and wellbeing as an area where NHSEI could consider a specific set of guidance.
Overview
NHS England and NHS Improvement is asking systems to focus on the following priorities for 2022/23.

A. Invest in the workforce – with more people and new ways of working, and by strengthening the compassionate and inclusive culture needed to deliver outstanding care.
Focus on systems working to make the NHS a better place to work, including improving the black, Asian and minority ethnic disparity ratio.

Health Education England and NHSEI will work with systems to develop workforce plans.

B. Respond to COVID-19 ever more effectively – delivering the NHS COVID-19 vaccination programme and meeting the needs of patients with COVID-19.
Continued focus on offering eligible adults over 18 a booster vaccination by 31 December 2021, as per the recent letter. Further details will be forthcoming. Until then, systems are asked to maintain the infrastructure to respond as required. New treatment options, initially for the highest-risk patients, will also be rolled out. 

The focus on post-COVID-19 syndrome (or long COVID) has to date included the establishment of specialist clinics. Systems are now asked to increase referrals and the number seen within six weeks of referral, and decrease the number of patients waiting longer than 15 weeks. £90 million is available to for this work in 2022/23. 

C. Deliver significantly more elective care to tackle the elective backlog – aiming for 110 per cent of pre-pandemic value weighted elective activity levels, reducing long waits and improving performance against cancer waiting times standards.
All systems must develop an elective care recovery plan for 2022/23. Systems should exceed, on average, 110 per cent of pre-pandemic elective activity. NHSEI has set an ambitious goal to deliver 30 per cent more elective activity by 2024/25. 
Systems are asked to:
eliminate waits of over 104 weeks as a priority by March 2022 and maintain this position through 2022/23 (except where patients choose to wait longer) 

reduce waits of over 78 weeks and conduct three-monthly reviews for this cohort of patients, extending the three-monthly reviews to all patients waiting over 52 weeks from 1 July 2022

develop plans that support an overall reduction in 52-week waits, where possible

accelerate the progress already made towards a more personalised approach to follow-up care in hospitals or clinics, reducing outpatient follow-ups by a minimum of 25 per cent against 2019/20 activity levels by March 2023 and going further where possible. NHSEI will agree specific targets with systems through the planning process.
Cancer
Systems should complete work already set out in the second half 2021/22 planning guidance. 

Each system must work with cancer alliances to deliver a plan that will form the basis of cancer alliance funding arrangements. 

Maintaining and restoring cancer screening programmes is critical to efforts to fully restore cancer services. For breast cancer screening in particular, any systems that have not restored compliance with the three-year cycle by the end of March 2022 are expected to have done so by the end of June.
Diagnostics
Systems are asked to: 

increase diagnostic activity to a minimum of [120] per cent of pre-pandemic levels across 2022/23 to support these ambitions and meet local need

develop investment plans that lay the foundations for further capacity through community diagnostic centres (CDCs) in 2023/24 and 2024/25.

Systems will be able to access dedicated revenue funding available to support set up and running of CDCs.
Maternity care
All providers are asked to continue to embed and deliver the seven immediate and essential actions identified in the interim Ockenden report as well as forthcoming second Ockenden report. 

Funding of around £93 million to support the implementation of Ockenden actions through investment in workforce will go into baselines from 2022/23.

D. Improve the responsiveness of urgent and emergency care and community care – keeping patients safe and offering the right care, at the right time, in the right setting. This needs to be supported by creating the equivalent of 5,000 additional beds, through expansion of virtual ward models, and includes eliminating 12-hour waits in emergency departments and minimising ambulance handover delays.
System leaders should continue to transform community and urgent and emergency care to prevent inappropriate attendance at emergency departments, improve timely admission to hospital for ED patients and reduce length of stay.

Systems are therefore asked to:

Reduce 12-hour waits in EDs towards zero and no more than 2 per cent.

Minimise handover delays between ambulance and hospital, allowing crews to get back on the road and contribute to achieving the ambulance response standards:

eliminating handover delays of over 60 minutes

95 per cent of handovers take place within 30 minutes

65 per cent of handovers take place within 15 minutes. 

D2. Transform and build community services' capacity to deliver more care at home and improve hospital discharge
Virtual wards –

 

Systems are asked to complete comprehensive development of virtual wards by December 2023. By December 2023, NHSEI expects systems to have completed the comprehensive development of virtual wards towards a national ambition of 40–50 virtual wards per 100,000 population. Up to £200 million will be available in both 2022/23 and 2023/24 to support the implementation of systems' plans for this goal.

Urgent community response –

 

Maintain full geographic rollout and continue to grow services to reach more people extending operating hours where demand necessitates and at a minimum operating 8am to 8pm, 7 days a week in line with national guidance

Anticipatory care – Systems need to work with health and care providers to develop a plan for delivering AC from 2023/24 by Q3 2022, in line with forthcoming national operating model for anticipatory care.
Enhanced Health in Care Homes – Ensure consistent and comprehensive coverage in line with the national framework.

Community service waiting lists 

– Systems must develop and agree a plan for reduction of community service waiting lists and ensure compliance of national sitrep reporting.

Hospital discharge – As outlined in the H2 2021/22 planning guidance, the additional funding for the Hospital Discharge Programme will end in March 2022
Digital – ensure providers of community health services, including ICS-commissioned independent providers, can access the local care shared record as a priority in 2022/23, to enable urgent care response and virtual wards.

The guidance includes no mention of the new emergency care targets agreed in the clinical review of standards.

E. Improve timely access to primary care – maximising the impact of the investment in primary medical care and primary care networks (PCNs) to expand capacity, increase the number of appointments available and drive integrated working at neighbourhood and place level.
All systems are asked to support PCNs to increase the size of the PCN workforce to meet their share of the 20,500 full-time equivalent (FTE) PCN roles by the end of 2022/23, as well as to expand the number of GPs towards the 6,000 FTE target.

Systems should drive the transfer of lower acuity care from general practice to community pharmacy through the Community Pharmacist Consultation Service, supported by the corresponding Investment and Impact Fund indicator for PCNs.

Systems will need to implement revised arrangements for enhanced access delivered through PCNs from October 2022; and support practices and PCNs to work towards every patient having the right to digital-first primary care by 2023/24.  

From April 2022, PCNs will be delivering two new services as part of GP Contract changes via the Network Contract Directed Enhanced Service (DES) of anticipatory care and personalised care. The existing cardiovascular disease diagnosis and prevention service will be expanded.

Systems are asked to support their PCNs to work closely with local communities to address health inequalities, and practices are to continue to address the backlog of care for patients with ongoing conditions to avoid worsening outcomes.

Integrated care boards will be the delegated commissioners for primary medical services and, in some cases, also dental, community pharmacy and optometry services during 2022/23.

F. Improve mental health services and services for people with a learning disability and/or autistic people – maintaining continued growth in mental health investment to transform and expand community health services and improve access.
Systems are asked to expand and improve mental health access and provision for all ages, ensure all admissions use best practice and to continue to expand and transform services in line with the Mental Health Implementation Plan. 

The Mental Health Investment Standard remains mandatory. In addition, systems should develop a mental health workforce plan to 2023/24. 

Systems should pay particular concern to those with learning disabilities and autism to ensure no further disadvantage in their access to care. Service development funding support of £75 million is being made available in 2022/23 to achieve a range of targets on this ambition.

Systems are asked to work with the mental health provider collaboratives to produce a clear plan of requirements for CYPMH general adolescent and psychiatric intensive care inpatient beds by the end of Q1 2022/23, funded through system operational capital. Further guidance on the plans will be issued before 2022/23.

G. Continue to develop our approach to population health management, prevent ill health and address health inequalities - using data and analytics to redesign care pathways and measure outcomes with a focus on improving access and health equity for underserved communities.
By April 2023, every system should have in place the capability required for population health management, including access and use of appropriate data on underserved communities. 

In line with the Long Term Plan, NHSEI asks systems to develop plans for the prevention of ill health, covering primary and secondary prevention. Preventative services should focus on socio-economically deprived populations and certain ethnic minority groups that experience poorer health outcomes. 

H. Exploit the potential of digital technologies to transform the delivery of care and patient outcomes – achieving a core level of digitisation in every service across systems.
In line with LTP plans to meet core digitisation by March 2025, systems should report progress against their first year's priorities as set out in the Frontline Digitisation minimum viable product, to be published 31 December, by March 2022. 

Costed three-year digital investment plans should be finalised by June 2022 in line with What Good Looks Like (WGLL).
I. Effective use of resources – moving back to and beyond pre-pandemic levels of productivity when the context allows this.
NHSEI has also published one-year revenue allocations and three-year capital allocations alongside the planning guidance. NHSEI intends to publish the remaining two-year revenue allocations in early 2022. 
Systems are expected to return to making efficiencies and pre-pandemic levels of productivity where the context allows. Further technical guidance, submission guidance and activity, performance and workforce technical definitions will be published in January 2022. 
Systems will be asked to return to financial balance, following the pandemic-era flexibility. As part of this, NHS regional teams are working with CCGs and ICB board appointees to ensure ICBs can operate when ICBs become statutory bodies. 
The top lines of the 2022/23 financial and contracting arrangements are:

A 'glidepath' from current system revenues to fair share allocations, assisted by a 'convergence' adjustment to gradually bring systems to their fair share. This means a tougher ask for systems currently consuming more than their relative need.
Clearer capital allocations, including transparency of allocation of national programmes. 
Signed contracts will return to restore the link between commissioning and funding flows. Written contracts between commissioning and all providers will be required by the start of the financial year. 
Additional revenue will be available to support the elective backlog and deliver the LTP.     

NHSEI regional teams will work with CCGs and system leaders to ensure there is minimal disruption caused by the delay in ICBs going live. 
J. Establish ICBs and collaborative system working
There is a new target date of 1 July 2022 for new statutory arrangements for ICSs to take effect and ICBs to be established. All implementation timelines will be adjusted with an extended preparatory phase from 1 April 2022 to 1 July 2022. 
In this period, CCGs will remain in place and retain all existing duties and functions; where the designate ICS CEO is not the CCG accountable officer, CCG leaders will work with designate ICB leaders in key decisions (notably commissioning and contracting); and NHSEI will retain all direct commissioning responsibilities not already delegated to CCGs. 
During Q4 2021/22, NHSEI will consult a small number of CCGs on changes to their boundaries to come into effect from 1 April 2022. Arrangements for people affected will be discussed directly with the relevant CCG and designate ICB leaders. 
Next steps
CCG leaders and designate ICB leaders should continue with preparations for the closure of CCGs and the establishment of ICBs for July 2022. NHSEI will support resetting implementation plans.
Systems should also ensure they have clear plans for local communications and engagement with the public, staff, trade unions and other stakeholders. 
ICB designate chairs and chief executives should continue to progress recruitment to their leadership teams and formal transition planned for 1 July 2022. The employment commitment arrangements for other affected staff and people transition will be extended to the new target date. 
The requirements for ICB Readiness to Operate and System Development Plan submissions currently due in mid-February 2022 will be revised – further details of these plans will be set out in January 2022.
Designate ICB leaders, CCG accountable officers and NHSEI regional teams are asked to agree ways of working for 2022/23 before the end of March 2022, including to support ongoing system development during Q1.
Refreshed ICBs five-year system plans will be due in March 2023. In these, ICBs should ensure there are specific objective based on the four ICS purposes and account for the responsibilities they will be taking on for commissioning services currently directly commissioned by NHSEI.
Analysis
The guidance is comprehensive and sets clear ambitions on recovery. It reflects the transitional stage the NHS is in and the importance of consistent communication in the middle of the pandemic. The next set of guidance should be orientated even further towards more system working, partnership and collaboration. Members have been clear that the role of the third sector is vital, and systems must develop effective partnerships with the sector to ensure delivery of Long Term Plan commitments.

The headline target for systems to exceed 110 per cent of pre-pandemic elective activity is a significant figure. The reality is that infection control measures and reduced efficiency will make this challenging to achieve. For example, as the independent sector rebounds, we know that NHS staff are increasingly being drawn into private work, and it is becoming more difficult to staff the extra shifts required to start to reduce the backlog.

We welcome the focus on ambulance handover delays and the recognition that current targets remain 'aspirational' for many. The focus on eliminating 60-minute handover delays recognises the harm that long delays could cause to patients. However, handover delays continue to impact on patients waiting outside emergency departments, as well as those patients waiting in the community and there should be continued focus on reducing all handover delays.

We welcome the focus on care in the community, particularly the growing backlog of care and the plans to scale up virtual wards. The ambitions to embed the two-hour urgent community response model, and to see post-COVID-19 patients within six weeks will place increased demand on community providers and will need support. The ambitious targets represent the significant potential of out of hospital care and virtual wards to treat patients closer to home but they need to be balanced against other operating pressures, particularly workforce challenges.

We welcome acknowledgement of increased pressures and complexity within mental health pathways. Confirmation that the Mental Health Investment Standard remains a mandatory requirement will help members tackle the mental health elective backlog of around 1.6 million people and is important in achieving parity.

The embedding of existing primary care commitments throughout the guidance is welcome. Having already been stated in the GP Contract and corresponding Network Contract DES, the guidance now places responsibilities on systems to support primary care to deliver. The promotion of NHS App registrations by general practice with an associated target is, however, a new addition and further clarity is required from NHSEI.

There are missing pieces to the jigsaw. The Fuller Stocktake and its implications, the role of GP federations, as well as details of Health Education England's budget, and detail around the implementation of new clinical standards in mental health, will all be important for different parts of our membership as they build whole-system strategies.

For future guidance, members have flagged the need for a focus on children's health and wellbeing. Safeguarding issues need to be managed across systems, children and adolescent mental health  and paediatric services are stretched, and issues such as oral health are building generational health inequalities. In a future iteration, we think that NHSEI could consider a specific set of guidance on children's health and wellbeing.

A final and important point concerns staff wellbeing. We welcome that the guidance leads with this issue. The reality on the ground is that pressure and exhaustion are starting to have long-term effects. From staff being asked to work additional shifts to deliver against elective targets, to the duplicative data requests and twice daily check-ins over weekends and bank holidays that are still commonplace, every effort must be made to identify measures that will support and protect NHS staff, in every organisation and in every role.   
Key actions for members
Systems and providers are asked to submit draft plans by mid-March. The deadline date for the submission of final plans remains under review, with further guidance setting out requirements yet to be published.
How we will be supporting members
We will continue to engage with NHSEI on behalf of members to represent their views and the reality of delivering services in the current environment.
We will continue to advocate for further guidance on the areas not covered and call for greater recognition of the issues highlighted in our analysis, such as inter-system variation and challenges around workforce capacity and wellbeing.
We will also continue to support members with the implementation of guidance through our networks and forums, at every level across the system.