Key points
The mammoth task of recovering the elective backlog will be one of the defining challenges facing the NHS in the years ahead. Effective partnership working between local health and care organisations will be mission critical to this effort.
The recovery challenge will be felt by all parts of the NHS: from hospital trusts delivering care, to primary care dealing with latent demand, to increased pressures on community, ambulance and mental health trusts as they support patients to wait well. But the pandemic has accelerated moves to partnership working and unlocked innovative ways of working which are being used to meet the elective recovery challenge.
This report provides some early examples of how local systems are addressing this challenge. Based on interviews with healthcare leaders, it details how integrated approaches are enabling rapid improvement and innovation in service delivery. This includes using population health data to pinpoint people who may suffer more from waiting; using clinical harm tools to pinpoint those on the list who are deteriorating; and proactively seeking out people who may need treatment.
Organisations working hand in hand with local partners, including primary care and mental health practitioners, are seeing notable improvements. Shared patient tracking lists across integrated care systems, for example, are giving visibility to waiting lists and providing an impetus to action. Combined with an understanding of the capacity available at each organisation, they allow better use of resources. In principle, they can be used to improve equity of access.
Some systems are reconfiguring estates to provide dedicated elective sites, with organisations keen to maximise opportunities to treat patients more quickly by offering care at other sites.
Without question, workforce is the major constraint on the amount of elective care which can be undertaken. Leaders realise that staff are exhausted by 18 months of the pandemic and are fearful of what the winter may bring. Effective clinical engagement is key to keeping teams on board and has been delivering some good results. The additional time available or acceptable to teams, especially after the experience of the last 18 months, is nonetheless a key risk and national and regional expectations must adapt in the light of this fact.
Access to capital is key to recovery, and organisations that have received this have made significant progress. Trusts have had to take financial risks to "do the right thing" such as restarting elective work as soon as possible. While the money to cover this has generally been made available in time, this has required trusts to quantify risk clearly to their boards. Primary care can do more with its expanded workforce if it has the right estate to bring multi-disciplinary teams together. The funding environment rewards risk takers, but we need to see a longer term financial settlement on capital that ensures these benefits can be widely benefited from.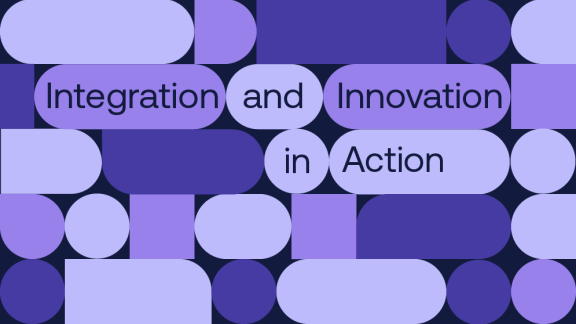 Background
The mammoth task of recovering the elective and diagnostic waiting list will dominate NHS policy over the next few years and become the defining healthcare story of rest of this parliament, and far beyond. Now at 5.61 million people – with 290,000 waiting more than a year – the elective waiting list has reached a record high. 1   A hidden waiting list of as yet undiagnosed conditions could yield a further 7 million people. And as many as 1.5 million children and young people may need new or additional mental health support as a result of the pandemic.
Tackling this backlog would be a tall order at the best of times. But with more than 93,000 NHS vacancies and a workforce exhausted after a gruelling 18 months, the task ahead presents challenges on a number of fronts. And it will be felt by all parts of the health service: from hospital trusts delivering outpatients appointments, and emergency and planned care, to primary care dealing with latent demand, to increased pressures on community, ambulance and mental health trusts as they support patients to wait well.    
But the NHS is rising to the challenge and has been making inroads into the elective care backlog, with 2.6m patients starting consultant-led treatment in June and July alone. NHS organisations will do everything they can to treat patients as quickly as possible and to make sure the recently announced extra funding for the NHS is put to best use.
They are making progress by accelerating moves towards partnership working, unlocking innovative ways of working and strengthening local relationships. The result has been organisations working more closely than ever before, integrating strategies, services and staff in response to the novel coronavirus. As a defining feature of the pandemic, integration will continue to be mission critical as systems make inroads into the backlog and live with the impact of COVID-19 over the long term. 
That is why it forms the centrepiece of our new series, Integration in Action. Each month, the series – a collection of webinars, podcasts and reports – will showcase how local services are working in partnership to address the biggest challenges facing health and care. This first report, based on interviews with a range of system leaders, explores how integration is driving efforts to recover the record backlog. It provides honest reflections from leaders, delving into local approaches and how integration is driving improvement at pace.
We are grateful to the members who have given their time to contribute to this report and our wider Integration in Action series. Our hope is that the insights shared throughout the series will support you with the task ahead, shine a light on the changing way members are working, and connect you with a community of leaders across the health and care sector. 
This edition draws on the following case studies:
East Sussex NHS Healthcare Trust, which has been able to restore elective services by managing its case mix, increasing day-case procedures and some limited outsourcing, working closely with integrated care system partners.
Croydon Health Services NHS Trust, which has set up an elective centre to provide care for non-COVID-19 patients by creating a 'hospital within a hospital'. This COVID-19 protected zone included its main theatres and separated elective and emergency care, transforming both the clinical and real pathways through its hospitals. This enabled the trust to continue with clinically prioritised elective work during the second wave of the pandemic and to offer assistance to other south-west London trusts, ensuring those who needed care got it.
The University Hospitals of Coventry and Warwickshire NHS Trust, which has worked with partners in the local integrated care system to set up a shared patient tracking list and make inroads on the growing numbers of patients waiting for more than 18 weeks for treatment. It has also developed an approach which looks at outcomes, rather than time on the list, and thus tackles inequalities.
Harrogate and District NHS Foundation Trust, which built on its good collaboration with local partners to offer mutual aid to neighbours, taking on vulnerable patients from partners across its integrated care system. This has been achieved by partners across the integrated care system sharing information on their waiting lists and where the pressures and opportunities lie.
Bolton NHS Foundation Trust, which took a risk by restarting elective work before funding arrangements were clear. Doing so has allowed the trust to keep waiting lists and times under control.

We are grateful to the senior leaders who took the time to share their insights and learning to inform these case studies:
Joe Chadwick-Bell, Chief Executive, East Sussex Healthcare NHS Trust
Lee McPhail, Chief Operating Officer, Croydon Health Services NHS Trust
Professor Kiran Patel, Chief Medical Officer, University Hospitals Coventry and Warwickshire,  Clinical Lead for Coventry and Warwickshire ICS and clinical lead, NHS Confed ICS Network
Steve Russell, Chief Executive, Harrogate and District NHS Foundation Trust
Annette Walker, Director of Finance, Bolton NHS Foundation Trust
Chapter footnotes
1.

Figures from NHSEI Monthly Performance data released September 9, 2021

↑
Busting the backlog
Integration and partnership working have been the hallmark of the pandemic response, bringing health and care services together to strategise, share resources and provide mutual aid at pace. Trust has developed (and been strengthened) over this period, with a commitment to work across organisational and sectoral boundaries to bust the backlog.
Local approaches to this national challenge vary from system to system, reflecting the need for local inventions to address local circumstances. In this section, we explore common themes emerging from local integrated responses.
Relationships and trust: the bedrock of success
Before the pandemic struck, the idea of a whole-system patient tracking list (PTL) had been mooted in Coventry, but enthusiasm had not been universal. It took the pandemic to give the idea a much-needed boost, in part because relationships across the integrated care system (ICS) had deepened and trust had been built. 
"It was recognising that we were better working together across organisations, leading to a better use of capacity as we did so," reflects Professor Kiran Patel, chief medical officer at University Hospital Coventry and Warwickshire NHS Trust. "The pandemic has given us a sense of urgency and necessity.
The pandemic put the development of relationships 'on steroids'
This 'better together' ethos has been echoed by leaders across the country and attributed to why one of North Yorkshire's leading hospitals was able to cope well with the aftermath of the pandemic. Harrogate and District NHS Foundation Trust came through the first wave relatively well, with capital support enabling it to set up a green zone and continue operations. This left the trust in prime position to offer mutual aid to trusts across the West Yorkshire and Harrogate Health and Care Partnership.
"We are sharing resources and patients," says chief executive Steve Russell. "We are taking endoscopy patients from York and they are helping us with orthopaedics. We still feel responsible for our own patients but have better access to the bigger picture." While the trust is part of the West Yorkshire and Harrogate integrated care system (ICS), it also has links into the Humber, Coast and Vale ICS, which lies to its east. "Collaboration has got much, much better," says Steve.
"We got through COVID-19 in the way we did because relationships were always quite good," he says, adding that the pandemic put the development of relationships "on steroids". These benefits have been felt with a shared sense of ownership and heightened focus on elective recovery.
Good relationships and collaboration have been foundational to East Sussex Healthcare NHS Trust's recovery efforts. The acute and community provider went into the pandemic in a reasonably good position and has emerged with a relatively small number of patients waiting over 52 weeks – 70 in early August 2021. The trust managed to continue some urgent and cancer work throughout the first wave and ensured it made the most of theatre sessions by keeping a focus on theatre utilisation, within the infection control limitations.
 
Last summer, as the country emerged from the first wave, the trust prioritised getting elective services up and running only to have to wind them down again as the second wave hit. As it restored services this summer, the trust had to balance the need for more elective work with the equally pressing concerns around staff wellbeing and ensuring they took annual leave. 
"Our clinical leaders have overseen the recovery of services with a focus on maximising day case and, where possible, undertaking virtual activity in outpatients. This has enabled us to achieve over 95 per cent of day case and outpatient activity exceeding our recovery plans," says chief executive Joe Chadwick-Bell. This was helped by having started outpatient transformation and patient-initiated follow ups a couple of years ago. 
But what really propelled this, explains Joe, was the good relationships and collaboration that already existed within the Sussex ICS. A recovery group for planned care across the ICS has focused on high volume, low complexity procedures and setting stretch targets, sharing best practice and looking to resolve issues between providers at chief operating officer level. 
A shared view of system-wide priorities
Throughout our interviews, relationships and trust were widely credited as critical enablers of the pandemic response and foundational to tackling the backlog. In a similar way, working with partners to understand the backlog at a system level, and not just by organisation and speciality, has been ascribed as key to understanding the full extent of the elective challenge.
University Hospitals of Coventry and Warwickshire NHS Trust worked with partners across the Coventry and Warwickshire integrated care system to set up a shared patient tracking list and to make inroads on the growing numbers of patients waiting for more than 18 weeks for treatment. This ushed in a system approach to the management of patients waiting for care.
The trust went into the pandemic with zero 52-week waiters, but emerged with 5,000 a year later. It also had a 53,000 long referral-to-treatment waiting list, with around 24,000 having waited more than 18 weeks – before the pandemic, 2,000 to 3,000 had. These increases were echoed by other providers within the ICS, which includes South Warwickshire NHS Foundation Trust and the George Eliot NHS Hospital Trust. 
The shared PTL did several things: first, it allowed conversations about distributing patients across the system to where there was spare capacity in each specialty. Second, it exposed several patients who had been referred to multiple hospitals, either for a single condition or for different ones. This raised the question on whether patients would be better treated at a single site or whether they will need a multidisciplinary approach, either within or between hospitals. 
Over three months, the trust has reduced the number of 52-week waiters by a quarter and the existing waiting list is going in the right direction. The trust would like to get to zero 52-week waiters by the end of the year. 
Yet not all leaders were convinced that a single PTL is the key, with some advocating other ways to achieve a shared view of where collective priorities lie. In Harrogate, for instance, the trust's ability to continue its green pathway for non-COVID-19 patients' elective surgery meant that it was able to take on system partners' more vulnerable patients.  
This happened despite not having a shared PTL, but with all partners sharing information on their waiting lists and where the pressures and opportunities lie. "Where a trust has long waiting times there is a discussion about mutual aid. I think that is a better way of doing it," says Mr Russell. "A shared PTL is not the thing that solves the problem – that thing is about relationships and collaboration."
What has changed is the pace and intent behind collaboration
A single view patient tracking list has been established for all specialties, enabling all trusts to see a breakdown of the waiting list. One of the more challenged specialties, ear, nose and throat, is being developed as a potential single ICS service and a single PTL is being scoped at the moment. "We are going to see if we can run it as a single Sussex service, but delivered locally," explains Joe Chadwick-Bell. Consolidating services and sites might be possible but access for people will still be critical, she says. "It is very early days, but this is our flagship specialty." Other areas such as dermatology, ophthalmology and outpatients' transformation are also being looked at Sussex-wide. 
The acute trusts in Sussex are also working together on consistent approaches to areas such as waiting list validation, clinical prioritisation and awareness of risks and capacity. This has led to some successes, such as identifying spare capacity for urology cancer, which is being used by another local provider.  
"Before we worked as discrete organisations that came together to discuss single issues. What has changed is the pace and intent behind collaboration – the pandemic has changed us in at least two ways," Joe explains.
"Firstly, it showed us that an initial joint response has a greater chance of tackling all the relevant problems. Secondly – linked to this – we are now much closer as a leadership collective within the ICS." 
The vital role of primary care networks and federations
Integration is far more than provider trusts talking to provider trusts – vertical integration with primary care networks and federations is a critical component of joined-up care and the elective recovery challenge. As Dr Sy Ganesaratnam explains, primary care has an important gatekeeper role and supports risk management of large lists of waiters. The GP and clinical director for East Merton Primary Care Network believes that a coordinated and system approach to looking at available resources is a vital part of the recovery effort.
In Bath and Northeast Somerset (B&NES), for example, a local professional leadership network has developed an outpatient redesign programme across secondary and primary care to drive down waiting times, which had crept up to 12 months. The spike arose because of the dwindling number of dermatology consultants and difficulties with recruiting. In response, the GP federation hosted the B&NES Training Hub and worked with the acute trust training lead to agree GP accreditation, training and ongoing supervision arrangements. This resulted in monthly joint dermatology clinics with hospital consultants. The GP federation hosts a referral support service and has live data on waiting times, activity and knows where there are blocks in the system from a patient and GP perspective
In Sheffield, a team of GPs who have had additional training and mentoring from hospital consultants, provide support and guidance to primary care colleagues who think a patient needs to be referred into secondary care. Sometimes patients may not need to go on to hospital and can be treated by their GP with appropriate advice and guidance, or additional tests or information may be suggested. Alternatively, community-based services can be recommended as an alternative to a hospital outpatient appointment. This helps to ensure that patients receive the help they need closer to home without needing to go to hospital. It also improves the quality of referrals and enhances GPs' knowledge.
The last year saw more than 27,500 patient referrals being GP peer reviewed, with advice and guidance offered to referring GPs and learning shared through briefing documents and learning events. Overall, the service has resulted in an average 23.7 per cent reduction in referrals across all specialties.
In Sunderland, the GP Alliance, council, voluntary, community and social enterprise (VCSE) sector and clinical commissioning group have developed a social prescribing plan, named All Together Better. The five-year plan, launched in November 2020, embraces COVID-19 'recovery principles' and aims to support potential new patient cohorts at risk of suffering the effects of loneliness and isolation as a result of the pandemic. As more and more patients wait for care, the key principle of helping patients to 'wait well' for care is critical to the outcomes that patients will achieve.
The vital link with mental health
The pandemic has resulted in a significant elective backlog in mental health and is likely to lead to more people developing mental health problems who may not have otherwise. Physical health services are working closely with mental health services to ensure that people are able to access the services they need as quickly as possible, often without needing a referral. The transformation of community mental health teams is playing a key role here, helping to provide an integrated mental health offer that works across primary care and mental health services.  
Herefordshire and Worcestershire Integrated Care System is one of a number of pilot projects testing how to remove barriers between primary and secondary care and provide mental health support at place level.  As the project works with local GP practices, it provides a holistic service with primary care teams supporting patients' physical health and mental health services supporting their mental health. 2  
Similarly, clinical psychologists working in primary care are providing mental health support to patients who often present with physical health issues which have a mental health component. Having clinical psychologists within the primary care team helps free up GPs' time, as some patients are often frequent users of primary care, but also emergency services. 3  
Mental health professionals also work with people with medically unexplained symptoms (MUS). An estimated 45 per cent of all GP appointments and half of all new visits to hospital clinics in the UK are due to MUS 4 , and the most effective treatment is psychological support. An evaluation of a new Primary Care Psychological Medicine service in Nottingham has shown a significant reduction in the use of secondary, primary and ambulance services by patients who were supported by the service. 5  
Dedicated elective centres
Several systems pointed to the success of dedicated elective centres in tackling the backlog. These centres separate COVID-19 wards, urgent care and A&E from the elective programme. As pressures on NHS organisations have developed this summer, elective care programmes have, so far, been protected.
As it entered the pandemic, Croydon Health Services NHS Trust decided to make drastic changes to its hospital operation, setting up a 'green pathway' elective centre with ten theatres. Harnessing the enthusiasm of clinical staff, the trust was also able to redesign its day surgery complex to provide four to six theatres.
"I think that piece of work really re-energised a significant part of the workforce," says Lee McPhail, chief operating officer. "During the summer last year, we were one of less than half a dozen trusts that got back to cancer compliance and started to eat into the 52-week wait problem."
When the second wave hit last winter, the trust was able to continue with business as usual to a large extent, with elective work maintained at 50 to 60 per cent of the normal volume. Infection prevention measures meant only a small number of patients going through the elective centre went onto develop COVID-19.
A community hospital in Purley has since been transformed into a low acuity elective centre doing the sort of work which does not require a theatre, such as joint injections. This has freed up theatre space in the main hospital. Validation of the waiting list and assessment of how urgently patients needed to be treated was also important in enabling recovery.
The trust has been a net provider of mutual aid to other trusts, taking between 1,500 to 1,600 patients from other trusts within the Southwest London Integrated Care System over the last two to three months, for high volume, low acuity procedures. These have included gynaecology, ENT, general surgery and urology patients. In some cases, consultants have come from the referring trust to carry out the procedures – and this has provided learning for the system on how to normalise this.
Health inequality and health equity
NHS leaders are committed to building elective services back in a fairer and more equitable way. In Coventry, time spent on the waiting list used to be the key factor in allocating elective care, but not now. Patients are still treated in order of clinical priority, but within the waiting list categories there are opportunities to look at the potential outcomes for patients rather than solely the date when they were referred.
Equity is a very important principle, and not just equity of access but equity of outcomes
The trust is using population health data to pinpoint people who may suffer more from waiting, such as those who have co-morbidities or where their employment may be affected. It is using a clinical harm tool to assess people at points on the waiting list and pinpointing those who are deteriorating. This approach is backed up by the trust's ethics board. "I think equity is a very important principle, and not just equity of access but equity of outcomes," says Professor Patel. 
But, as well as looking at people on the waiting list, the wider system is proactively seeking people who may need treatment but have not come forward. Prof Patel's trust is working with primary care teams to discover areas where referrals are lower than would be expected. "Otherwise, it becomes a very late presentation of disease and that is what drives poorer outcomes," he says. On top of this, vaccination sessions are also being used to spot early signs of cancers or cardiovascular disease. "We are driving prevention and early intervention at scale." 
The trust is also trying to reduce unnecessary pressure through increased use of patient-initiated follow ups and managing more patients in primary care. However, it is doing elective work against the backdrop of extreme emergency pressures with demand for unplanned care at 126 per cent of the 2019 level. And staff, as everywhere, are exhausted after 18 months of the pandemic.
In Croydon the commitment to addressing health inequalities is evident. Mr McPhail says the trust is still in the early stages of looking at how its recovery can contribute to reducing health inequalities within the borough. Clinical prioritisation is used for the waiting list. "I think we are a long way off from having a sophisticated system which allows the health inequalities of the local population to be taken into account," he says. "It is mainly bandwidth and capacity, but also probably a bit of technical expertise as well."
A workforce running on empty
Every leader we spoke to described, more than anything, the exhausted state of their workforce and the pressure staff at all levels are under. Bolton NHS Foundation Trust's finance director, Annette Walker, explains that the limitation on how much work the trust can do has not been money, but workforce availability. Staff are exhausted and reluctant to do extra hours, almost regardless of the rate of pay on offer. The trust has been paying enhanced rates to attract staff but tries to work collaboratively with other Greater Manchester trusts to avoid a bidding war.
We will run out of people before we run out of money
Sticking to this can be challenging. "There's a general consensus to try to work collectively but you can't allow your services to become unsafe," says Annette. "When you are faced with a situation where you don't have a clinician over the weekend, you have to pay the going rate."
She suspects these staffing shortages will last for some time and possibly several years – potentially until the available workforce increases with new entrants completing their training. Repeatedly vaccinating the population will also add to workforce pressures. "We will run out of people before we run out of money at the moment," she says.
Against this, all clinicians want to do the right thing for their patients. The proposals for cold sites, for example, offer opportunities for teams to carry out more planned operations without interruptions due to emergency work. Professor Kiran Patel highlighted that giving clinicians the opportunity to get back to their specialities, to deliver care for patients, has had a positive impact on workforce morale.
Planned and stable funding
Leaders were clear that funding is critical to the elective recovery. From access to capital to create elective hubs and create green areas, to clarity in future funding levels needed to invest in efficiency plan and innovate effectively. Many leaders reflected that capital and revenue funding for elective recovery had been less than ideal over the last 12 months.   
Some leaders, however, described an environment where a willingness to take risks in an unclear financial environment had made a difference for patients. In Bolton NHS Foundation Trust, for example, Annette Walker had to take some deep breaths as the trust moved back to doing elective work – and accept some risk to the financial position. 
"We took a financial risk – we had to," she says. "We felt that in the long term it would be more expensive to keep people waiting because they would decline further and that would be costly.  In the end we took the decision to try to recover as much as we could."
"We felt if we did not, we might be back into the winter before we could understand what money we would earn".
At the time whether the trust would be adequately reimbursed for this work was unclear and there were mixed messages from NHS England and NHS Improvement. Restarting elective work meant the trust could potentially have £2m to £3m at risk – which the board decided was acceptable for a £400m turnover organisation. 
Acting early has helped the trust keep its waiting list down to under 27,000 in June 2021, its 18-week achievement to a reasonable 68 per cent and treating more than 80 per cent of cancer cases within 62 days.
In the end, the trust was reimbursed for the work it did, meeting its elective recovery fund targets for April to June. However, she points out there are perverse incentives in the Elective Recovery Fund and once trusts miss the target for restoration of elective work they may be better off financially by not doing any elective work at all. 
Restoring elective work is expensive, she says, requiring trusts to have parallel paths for COVID-19 and non-COVID-19 patients and two separate intensive care units. Staff can't move between the two, reducing flexibility in how they are deployed. In Bolton, three wards which would normally be closed during the summer have been kept open, adding to costs.
In Greater Manchester, the trusts have all pooled 35 per cent of the Elective Recovery Fund funding to address problems collectively – for example, setting up hubs for some procedures. While progress on this so far has been limited, it is likely to be important moving forward. But Annette adds getting people to travel for care may need approaches such as funding transport costs to encourage them to use the hubs. And different financial arrangements may be needed with trusts being pragmatic about billing arrangements. "All the normal financial barriers have to be dismantled," she says. "We can't keep on charging each other small amounts of money."
The trust was awarded some capital during the pandemic and has been able to make some improvements – including a new oxygen tank and a modular same-day emergency centre – but she points out that it is hard to spend capital quickly. Trusts which have run a surplus over years have been able to improve their estate and facilities, she adds, while more financially challenged trusts have not: this may need to be recognised in future capital allocations. 
At the moment any serious attempt to drive cost improvements is difficult: with many clinicians and managers still grappling with the pandemic, it is difficult to suddenly switch into "cost improvement and transformation mode," she says.  
Capital, efficiency and innovation is a critical issue in Croydon and the trust's chief operating officer, Lee McPhail, agrees: Managing all of these pressures in an infection prevention and compliant way will be "horrendous" he says. "I am trying to rebuild wards with more bathrooms and more isolation facilities, and the capital has gone."
Drawing from the same pool of staff
NHS leaders are clear that private sector colleagues have a part to play in elective recovery. Steve Russell, chief executive of Harrogate and District NHS Foundation Trust describes the constraints that the trust has faced, initially around its built environment and how many people were coming through the intensive care unit. Now one of the key worries is staffing – especially around theatres and endoscopy where staff were often in short supply, even before the pandemic. "We have physical theatres we can use but we can't get the staff," he says. "We have not been able to persuade people to do more work for the rates that we are offering. We then end up using the private sector – but that does not create any more people."
Using private providers to insource or outsource additional work ultimately means drawing from the same pool of staff, he says. Private providers have been bidding up prices for staff to attract those from the trust – which works in collaboration on bank rates with its neighbours. The rates asked for agency staff have also increased – Steve was offered operating department practitioners for £125 an hour. 
This has come at a time when many staff have seen circumstances change and would appreciate the short-term boost to their pay working for agencies or private providers offers, he says: persuading them to work for the NHS at a substantially lower rate is hard. 
Increasing the number of diagnostic or elective procedures done without paying over the top – and potentially outbidding other local trusts – is an issue with no easy solution, says Steve. 
Viewpoint
While NHS organisations face the daunting task of tackling a record backlog, integration is enabling systems to design new pathways and improve patient outcomes. 
Trust, relationships and collaborative working across the whole health system have formed the foundation of effort so far. And mutual support, based on a shared view of local priorities and a focus on health equity, has unified leaders around a common set of principles. Practical steps, including elective hubs, shared waiting lists, clinical validation and a laser focus on reducing patient harm mean that local systems are making significant inroads into waiting lists.
Our key reflection is that elective recovery will continue only if local NHS leaders are enabled to design solutions that are right for their local areas, and by giving them the space time and financial clarity to plan. To design a solution to the elective and diagnostic backlog, we need to know how many people will need care, in which areas, with which conditions, and at which level of acuity. Until the NHS has that certainty, it is difficult to plan with total conviction, and to design long-term costed solutions to the problem.
Improving mental health support can yield savings in both money and time in primary and secondary physical health services and urgent and emergency care. This can be realised through better support for individuals in the management of their long-term conditions, more efficient engagement with services, reduced number of frequent attenders and repeat assessments, faster recovery times and discharges. Better mental health provision also helps keep people in employment, which has a drastic and positive impact on both physical and mental health. 
However, to tackle the inherent inequalities of elective care, future waiting lists will need to accurately reflect the makeup of their local population, and this may need proactive 'seeking' in future. This is important given that we know many of the 7 million-plus people who are likely to be in need of treatment, but not yet on the official waiting list, will be from deprived and marginalised groups. The NHS will need to deploy some of the approaches used in the highly successful vaccination programme to reach those populations and encourage people to come forward for care.
Alongside this, the government and its national bodies will need to continue to explain to the public that the task of addressing the elective backlog will take many years. But as this report indicates, the NHS has already made inroads into the backlog and will build on this progress.  
About Integration and Innovation in Action
Integration and Innovation in Action is a new series that showcases how local services are working in partnership to address the biggest challenges facing health and care. Head to the web section to find out more, register for events and join the conversation on social #IntegrationInAction