Audio
Professor Sandeep Ranote: Young people do not want to be known as the generation lost in lockdown
Episode 7: Professor Sandeep Ranote on clinical leadership, system working and how the pandemic has affected young people.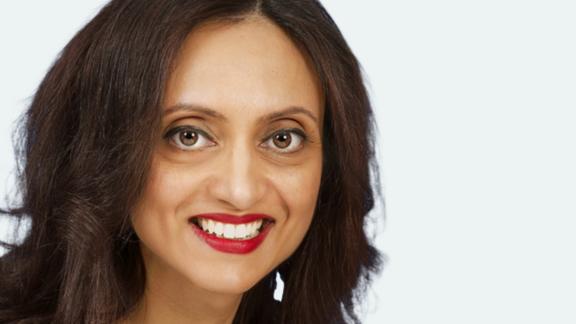 In this episode, Professor Sandeep Ranote, consultant paediatric psychiatrist and mental health lead for Greater Manchester Health and Social Care Partnership, talks clinical leadership, system working and how the pandemic has affected young people.
 

Health on the Line

Our new podcast series offers fresh perspectives on the healthcare challenges of our time and ways to confront them. Tune in for interviews with the movers and shakers making waves across health and care.
Matthew Taylor

Hello. The pace is accelerating as we prepare for integrated care systems to be up and running across England by next April. One place that's been ahead of the curve in integration has been Greater Manchester. Today on Health on the Line, I'll be speaking to a clinical leader about the innovative ways she's working with the system and with other clinical colleagues. We'll explore why it can take time for better ways of working to show up in better outcomes. And I'll also ask her as a consultant paediatric psychologist, what might be driving what's being called the hidden pandemic,  the rise of mental illness in children and young people.

New ideas, big debates, meeting the change makers, transforming services. I'm Matthew Taylor and this is Health on the Line brought to you by the NHS Confederation.

So, I'm delighted to welcome Professor Sandeep Ranote, Sandeep is executive director for mental health in the Greater Manchester Health and Care Partnership. Welcome, Sandeep. I know you've got a number of roles, but tell me what your job involves.

Sandeep Ranote

I think one of the things that is really great about it is the variety. For half of the week, I provide executive medical leadership clinically for the whole of the Greater Manchester region, for Greater Manchester Health and Social Care Partnership, which will become the integrated care system that's across all ages. So, I am one part of an executive medical leadership team, so it's a dispersed leadership model that we have piloted in Greater Manchester, which I think is hugely exciting and something that we're starting to share across the country. So, I'm part of a team that is cross sector, cross professional, so we have executive medical lead for acute care, for primary care, for quality and for mental health. And actually, I think it's a really important point here. Mental health has never before had this level of voice and parity around the strategic table at an integrated care system level, and I think that is really important and something that I hope other regions will follow suit with, or at least think about how we can share that learning and the practice that we put in place. And then for the other part of my week, I practise clinically still for one day as a paediatric psychiatrist, leading eating disorder services for young people across Greater Manchester, as well as working into the west of the city to help develop their place-based system ahead of the integrated care systems. So, a bit of place-based working, ICS level working and very importantly, the favourite part of my week, which is my clinics with young people and families.

Matthew Taylor

So much there to cover Sandeep. Tell me first about the background to the development of this dispersed leadership team. Where did it come from? What are the roots of it?

Sandeep Ranote

So, I would probably say in simple terms, the roots of it were our journey through devolution. Greater Manchester was part of the devolution experiment six years ago, so we've had a little bit of a head start, I think, in terms of developing what will become an integrated care system at that regional level through devolution and that locally devolved health and social care system working. And it was through that, really, that we've had a journey of the positives as well as the challenges, but a lot of the positives of working as a whole system to develop what is actually really necessary, an ecosystem to meet the needs of our populations for their health and care. And I think mental health is a really good example of how complex mental health is and the difference between mental health and mental illness. But the requirement of the whole system to grow into an ecosystem, to meet the needs of both our patients, but also our communities, all the way from prevention through to, what I call, prescription or treatment and recovery. So it was breaking down the barriers between commissioning, provision, but also bringing together for the first time professionals from across sectors around the table, which included clinicians and care professionals from health, from social care, from education, from voluntary and community sector, from local government as well, and system leaders, to actually not just be involved in the commissioning of services, but actually in our strategic priority setting and all the way through to delivery and implementation and jointly commissioning the whole pathway of care for the first time. And that's when the evolution of the dispersed medical leadership approach grew, really.

So, we wanted to put forward a proposal as opposed to having one medical director for the whole region. We wanted to approach all our developments as an executive medical leadership team so that we started to mirror the working of the whole system through our medical leadership. And we've been doing that now for a year, we started that during covid. We're evaluating the impact of that now as we speak, so that we are still going to put that model forward in the new integrated care systems to support the appointed medical director to the ICB, the integrated care board. And that's the model we would like to see developing further and strengthening further as we move forward because we know that there has been some real positive impacts of being able to work across sectors with mental health, acute and primary care colleagues.

Matthew Taylor

So, Sandeep, give me some examples of how this different way of working is landing, and I particularly say that this challenge of us demonstrating that these ways of working collaborative, holistic, that they really deliver change, partly because I was at an event just the other day and somebody very senior said, look, you know, we have great conversations about doing things differently. But in my patch, we have young people waiting for mental health care who could be helped by a digital service, because actually digital services have got good outcomes for particular groups. And yet they've got to go and see their GP and they may have to wait weeks for a GP appointment simply so they can be referred to a digital provision, which they could access tomorrow. So, so I guess what this person was expressing was a kind of sense of we're good at creating the right conversations and putting people in the room together, and our intentions are good. But yet, somehow this doesn't always translate into even quite obvious actions to actually improve the quality and access to the service.

Sandeep Ranote

Many of my own colleagues have said similar Matthew to me, and that's been the challenge. Our intention is there, we're all speaking from the same hymn sheet, but for some reason we, whether it's bureaucratic barriers, we don't seem to be able to actually deliver on what we're saying. What is that about? Where are the obstacles and why? So, I guess that's why we're so keen to share our journey and share our experiences from Greater Manchester's devolution. So, I think I'm going to give you two examples. If that's okay, Matthew.

One is mental health specific because I think it is a good example. And the second is actually an example of our working through covid as a dispersed medical leadership team specifically.

But the mental health example, is an example that I wish to share because it's the model that can absolutely be in our gift and opportunity in every region as an integrated care system, if you actually get your clinical and care professional leadership models right, working very visibly in your governance structures for your ICS systems so that your strategic priority setting, as well as being consulted upon in terms of quality, patient safety, etc. So that's really important. It's about the joint commissioning, both at a place base level and at an ICS level. So, for mental health, it you know what of all complexities has always been exactly that, that health or, specialist health, has commissioned its pathway. Primary care is doing its bit, education is doing its bit, social care is doing its bit, all in different places. If that makes sense. So, one of the things that we did was the development of a Greater Manchester-wide, at an ICS level, student mental health service. So, what we mean is a higher education mental health service, dedicated provision for our students. We have five universities, well four universities and a Conservatorium in Greater Manchester. We have just over 110,000 students, which is a bit like a tenth of our population. We know from across the country the rising demand in our student population for mental health presentations and poor mental health care, in need. But the fragmented care that many have been receiving, and that is a lot of that, is to do due to commissioning. So that was where we came from, but we knew that we needed to have an integrated approach with our A&E, UEC physical healthcare colleagues, our primary care colleagues and indeed our universities. We brought all of those partners together and we developed the proposal collaboratively. So, it was clinically led, commissioner driven, all partners involved, and we set up programme boards and delivery boards, etc. And we developed the pathway, the proposal and jointly commissioned this service, which started two years ago, and we have our first evaluation report of the first 18 months that we have managed to be able to deliver that through covid and also included our digital partners in that. We've broken down the barriers of being registered with a GP. For instance, if you live in Nottingham but you come to Manchester University, if you're a student here, you will get that service from us.

Matthew Taylor

That's a great story. And you know, you're looking to receive that evaluation quite soon. Oh, you've got it and what conclusions has it come to?

Sandeep Ranote

So obviously, as all evaluations of this kind of nature, they are complex, multi-layered and there is no gold standard outcome measurement. But we looked at academic outcome measures, whole system impact as well as health, and we've had some really unanimously positive results. And just to give you a flavour of that, it's too early to kind of make comment on, are we seeing longer-term academic positive outcomes in terms of students staying on their courses and completing them? But they've certainly, what we are seeing has been a reduction in crisis presentations to our A&E departments, which has been a huge, huge positive impact on the system. We've also had huge positive qualitative feedback, both from students themselves in terms of their experience of care, navigation and a more joined-up provision of care, but also from staff in our academic institutions in terms of their confidence levels of managing risk.

Matthew Taylor

That's really impressive, and I think, Sandeep, you had a second example.

Sandeep Ranote

Yes, I did have a second example, and I think this perhaps slightly links to the question one of your colleagues, I think, posed in terms of intention, but actually feeling that delivery wasn't always there, particularly around children and young people's mental health. I think one of the things is why can't we get better at that digital access and commission those services? And we have done that through our Greater Manchester kind of devolution dividend, if you like. We now have grown from one of our localities commissioning to ten of our localities commissioning a digital organisation, Kooth, in fact. So, they're commissioned as part of the whole pathway in all ten of our localities now. We will now have to examine and evaluate the impact of that. So that's ongoing. But another way in which we've been able to work as a whole system together, which I think is really important, has been over the last 12 months what we have seen is a rising need and presentation of young people, particularly at our A&E departments, in crisis, not always with an Axis 1 clinical diagnosis, psychiatric diagnosis, but they are presenting with high risk and complexity, risk to themselves often. Now this does not always mean they have a mental illness, but they have mental health needs and social care needs. So, it's a very complex mix of needs that they're presenting with, but ultimately that presenting with risk and risk-issues need. And this is where we must not say where well we're from health we've done our assessment, it isn't health, it's not us. We need to respond actually as a whole system together and support our A&E departments. But more importantly, support our young people, families and carers to reduce that risk and meet the need of the young person in crisis. So, what we've been able to do through that integrated care system approach and through the approach of this dispersed medical executive team is, for the first time, believe it or not, we have actually, over the last five months developed a jointly-held mental health and social care policy, escalation policy, for children and young people. We've had separate policies for years and years, but we've never held at ICS-level a joint between mental health, social care and the system, an escalation framework and policy that not only then is owned by the whole system, including our urgent and emergency care colleagues, but actually as a framework and a shared language that will then also help young people, families, carers in the community to ensure that we're following a framework going through those steps, reducing the anxiety and the crisis kind of time, being able to then work as a whole system to act in the best interest of young people, families, carers, local authorities often who are looking after these children who might be in residential care. We've been able to develop that over the last four months and get that approved, etc. So, this was not a commissioning issue. This was more about joint ownership sign off approval. And also the legal aspects around that that then is owned by the ICS, and we are launching this week. We've actually done the soft launch and we're moving into the full launch next week, which will also be about sharing that with our other ICS colleagues. We have Lancs and Cumbria, and Cheshire and Wirral already interested in adopting the same. We will follow that up on our own patch with a number of webinars to support place-based systems and our acute colleagues in the how to use.

Matthew Taylor

As you said Sandeep, Greater Manchester has been kind of ahead of the curve in relation to the scope for collaboration and integration. And when I talk to people in the North West, there's often a very positive story about a collaboration, I hear that from, you know, the regional NHSE office. I hear that from you and from other leaders. I guess the critique is that story of collaboration and being ahead of the curve isn't always reflected in the kind of outcomes. So, whether it's kind of health outcomes in the North West, or there was recently a centre for policy studies critique of ICSs, which singled out Greater Manchester and said that in terms of some measures of integration, like people, for example, being in hospital who don't need to be, the outcomes hadn't improved and in fact had deteriorated. I wonder what lessons we can learn then Sandeep, in particular, you know, how do we get right the fact that we need quick wins from ICSs because, you know, I've been involved in politics for a long time, and I know that it doesn't take long for a policy to get a bad name. It's very hard to win back trust from ministers and officials, so you need to demonstrate success early on. But then everybody knows that integration takes time. It's about building relationships. So, what insights can you offer others as they embark on this ICS agenda about how we get this, how we're able to demonstrate we're making impact, even though this is a long game?

Sandeep Ranote

So, what I would say, you're absolutely right in terms of some of those outcomes, but it's not been long enough, Matthew, I don't believe it's been long enough to really see the impact of integrated care even in Manchester with the head start with devolution. I think what we have demonstrated is some of the positive outcomes in mental health, which I don't believe have necessarily been highlighted as much nationally. You could correct me on that. I don't know. But what we've also got to remember is we've had covid in between and the North West, in particular Greater Manchester, was disproportionately affected by a number of other confounding variables in terms of pre-existing high levels of cardiovascular disease, social deprivation, huge diversity in terms of population, BAME populations, etc, etc. So, I don't think it's as simple as devolution didn't work, for instance. I do think we need to keep working at that and actually strengthen the things that we know we did get right, which are, which have been the relationships which have been breaking down of the barriers of working across sectors and across professions. For instance, as a clinician in the system, I've never before worked with our political officers in the way that we've done in the last five years. So, I think we now have those relationships, we now have ways of working, we have governance systems. We can now strengthen those and build on those, it's in our gift and it's absolutely our duty to put that forward and continue to do that.

And then what I would say is, actually, to share more. I think we've probably not been as vocal as we should have been about some of the outcomes that have been positive. So, I think mental health has been a good example of where we started from was a terrible baseline. Less than 25 per cent of all young people who needed to access services were. We're now at 48 per cent. So, nowhere near what it should be. But look at where we've come from, too. So, I don't think we've necessarily publicised or communicated those successes. What we haven't done is be able to demonstrate that across the whole system, you're absolutely right. But I think it's too early. The dispersed leadership model is only a year old. So, what we are going to do very, very strongly is advocate for that model in the future ICS, and what I would say to other integrated care systems is we really have to get clinical and care professional leadership right. We must not fall into the trap of it becoming tokenistic and just kind of named and there to be an advisory forum. We absolutely need to ensure that clinical and care professional leadership, and when I say clinical and care professional, it's a mouthful, but for a reason. It's not just NHS specialist clinicians. It's not just doctors and nurses. This is about a wider set of clinicians and care professionals, both from NHS Health, from private healthcare, from voluntary and community sector, from social care, from primary care, from all our providers, from NWAS, ettc, etc. That needs to be not just represented in stakeholder groups and be able to be engaged, but we need to have clinical and care professional executive level forums that are there to work with our integrated care boards and integrated care partnerships to set the priorities moving forward for each ICS, to be accountable for quality and safety, that's their USP, and to also be involved in the delivery and implementation, and for me that is absolutely crucial. We need to be there working with our other system leaders operationally, politically, finance and commissioning.

Matthew Taylor

And what do you think, Sandeep, as somebody who's been on this journey yourself, what are the big challenges for the clinicians when they take on these kinds of leadership roles, when they're working alongside not just senior managers, but also folk from local government, folk from the third sector, that often will be taking clinicians out of their comfort zones into a more contested political kind of space. So, what have you had to learn in order to be able to be effective in those kinds of forums?

Sandeep Ranote

Kind of answering the last bit of your question first, in some ways. I think there needs to be much more teaching and learning around leadership, not just clinical leadership, but systems leadership. If we're really, really going to shape and develop our future clinicians, we need to provide them with the toolkits much earlier on than when they become a consultant because a lot of the culture is already embedded then. I think a lot of my learning was done through mentorship and storytelling and the power of story. I can't reiterate enough how important having one or two mentors is and changing them over your career pathway and the course of your career, no matter how senior, no matter how experienced you get, have a mentor or two mentors. And I've always had two. One clinical from my own kind of background of health and psychiatry and mental health. But one purposefully as I became a leader, non-clinical, non-health. And I think that's been really, really crucial. And secondly, it's really remembering that relationships are key to every successful partnership. I am a lover of cricket as well, and I would say to people one of the greatest cricket captains of the world, although I'm an English cricket fan, not an Indian cricket fan, but he was MS Dhoni the Indian cricket captain, when he was appointed, was interviewed by many around the world who assumed that he was in it for, you know, winning the trophies. And he said, actually, that's not why I am. I'm so proud to have been chosen to be captain, a leader for my country. And it isn't about that. It's actually what I want to do is develop great partnerships and once you've developed great partnerships, the centuries will follow. And that really has been my experience, and some of those relationships have been difficult to build and have taken time.

Matthew Taylor

Can we shift to the other part of your work, which is to focus particularly on what's happening in relation to young people's mental health? There's been talk of a second pandemic behind the first pandemic, the covid pandemic, and that's a pandemic of mental ill health and particularly amongst young people. So first of all, what do you think is driving this apparently ever-increasing incidence of mental illness amongst young people?

Sandeep Ranote

Another great question. So complex.

The Centre for Mental Health did some brilliant modelling work last year in their reports, and this was very much their prediction. It is happening, and I think the first thing to do is to name that and not have any elephants in the room. And I think we need to be able to talk about it, but not just as clinicians and experts and specialists. We need to be able to talk about it as communities, as families, as teachers, as whole systems, as professionals. We need to be able to talk about it and recognise it. So that we're able to then strengthen our systems that we already have because they were challenged already, weren't they Matthew, before the pandemic. One of our biggest challenges is our workforce, that's not gone away. So, we need to be realistic because often expectations of our populations and public, of which we're one, can be managed much better if we're honest; we have to be honest with our public and manage that expectation.

So, one of the things is we are in this. And is it the pandemic after the pandemic? I believe it is. How long will it last? Don't know. And actually, what we also must instil in our populations and in ourselves is hope and positivity, not false hope, but actually positivity in that there are things we can do and there are things that we can all do as a whole system. So, it's not about expecting just NHS specialist bit of the system. We're going to have to do this together and we're going to have to work together in a way we've never worked before. Hence, I believe the integrated care system is our opportunity. We need to think outside the box in terms of our workforce. We have a brilliant voluntary and community social enterprise sector that are doing more and more work, but are still, I believe, more of an untapped resource than a tapped resource. We need to commission them more than we did before, and we need to think more creatively about how we make those partnerships and commission them so that we have the capacity to meet the rising demand. You mentioned digital before as well. That's another sector we absolutely have to commission within our pathways. We do have to look at industry. That doesn't mean we're selling the NHS. It means that we're partnering with so that we can meet the demands, so that we can meet the need of our population because that actually is the most important thing, is it not, that we're meeting the needs of young people so that they can achieve their full potential. If a young person had diabetes, they would still be at school, they would be receiving treatment, it would not be a reason for them to not go on to university. We mustn't make mental health and mental illness a reason for them dropping out, not achieving their potential. Actually, this is about true parity from a mental health perspective.

I think what we're learning is through the pandemic, particularly the UK and particularly the North West, we had a very prolonged lockdown in tier four. The unintended consequences of COVID-19 lockdown is not a natural thing for human beings. We're pack animals, if you like, we need social interaction, we need to be in groups. We need that peer group interaction. And although we've done lots of things to help that in lockdown through digital enablers, through Zoom, through Teams, through social media, etc, that's fantastic. It's not only meant that people have kept connected as families and friends, but it means we've been able to deliver healthcare. We've continued to be able to work as professionals, no matter what industry. However, that said, young people, young adults, anybody, we still need social interaction. We also know that the removal of school for many young people as a normal routine structure of their week has had quite a negative and detrimental impact on young people. Young people respond extremely well to structure and routine. So that was a big, big impact for many young people. It also meant the removal of school, which I think and I hope lots of people have realised what an amazing job our education sector do. Teachers are, for me, essential workers, frontline workers. They also are often one of our most important partners and stakeholders that they provide so much informal pastoral care to young people.

We've also seen a huge, I guess, health inequality and education inequality divide seen through lockdown. And unfortunately, that's down to often resourcing, etc, etc. So, we've seen disparities between independent schools and state-run schools in terms of time that young people have had online or one-to-one with teachers or deliverers of education or pastoral care. And there's been a huge divide between independent schools who've had a lot more access to that than our state-run schools.

But I did want to also just end by saying it hasn't been negative for everybody. And one of the pieces of work we've been able to do through our dispersed leadership medical executive team and our integrated care system has actually been led by students in further education colleges across Greater Manchester. They've done a piece of work through the pandemic about the pandemic and the impact on them, very much led by them, their voice, they've developed a set of tools and resources that we're now going to make use of for all schools and colleges through a portal for young people now returning to school, which is where we're also seeing a rise in demand for mental health needs. It's not been bad for everyone. They don't want to be referred to as the generation lost in lockdown. They hate that term. What they want to say is people have been affected and we want to help our peers who have mental health needs and in whom we're seeing that rise. But don't forget all of those young people who have actually survived the lockdown, and what they're saying is they have also developed skills and resilience through lockdown and a way of coping and a way of being able to support each other as peers, a way of self-learning, gaining different skills that they didn't think they had, that they want to put back into the system to help us as services to help their peers in schools. So, I think that's really, really key as well, Matthew; it's important to balance the negatives and the positives of lockdown as we take those forward and provide hope and positivity and support this generation, as well as support our services with the reality of that rise and how we meet the demand moving forward.

Matthew Taylor

Well, Sandeep, it's been great talking to you. And I think that last answer encapsulates something really important, which is that one of the lessons that covid has taught us is the complex nature of mental health, and that if we are going to address a situation of more and more young people presenting mental health problems, it's not going to be a health service answer. It's going to need to be a whole society answer. So, Sandeep, thanks so much for giving us your time, and let's speak to each other again at some point in the future, both about what's happening with young people's mental health, but also about the vital work you're doing in terms of clinical leadership in the mix. Thank you.

Sandeep Ranote

Please do. Matthew, pleasure.

Outro

You've been listening to Health on the Line from the NHS Confederation. Visit NHSconfed.org for more information about us and to register for events and webinars that delve deeper into the issues explored in this podcast. And save the date for NHS ConfedEXPO the premier event in the health and care calendar taking place on the 15th and 16th of June 2022 in Liverpool.