News
NHS working hard to prepare for most challenging winter on record
Welsh NHS Confederation director Darren Hughes responds to Welsh Government's NHS winter plans.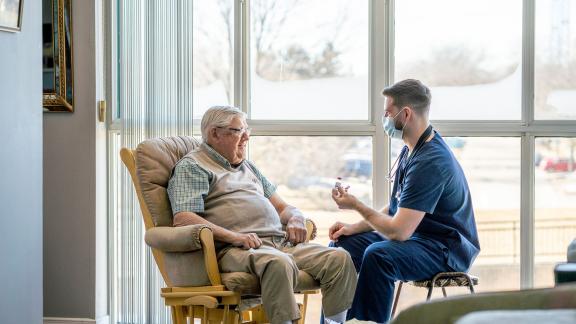 Responding to the Welsh Government's press notice and press conference regarding NHS winter plans, Darren Hughes, director of the Welsh NHS Confederation said: 
"We know winter is always a challenging time for the health and care system. But with a particularly bad season predicted for respiratory viruses, including higher levels of flu and a recent increase in Covid cases and hospital admissions, it's no secret that it's expected to be the most difficult winter on record.  
"Usually we see waiting lists and A&E waiting times come down in the summer, putting the NHS in a more stable position to deal with the winter months. However, this summer health and care services have seen extraordinary levels of demand, with staff working relentlessly to see and treat as many patients as possible. 
"NHS organisations have been working with local authority partners to prepare for winter and continue to make progress with the Covid booster programme and in other areas such as same day emergency care services. However, it's anticipated that pressure on services will continue to increase into the winter months, making it harder to reach ambitious targets for planned care waiting lists.  
"The NHS continues to strive to improve services, waiting times and outcomes for patients. But without key system changes, such as a long-term, sustainable plan and investment in social care, patient flow through the system will continue to be an issue and we'll continue to see intense pressure on all parts of the health and care system, including emergency departments.  
"It's now more important than ever for those eligible to take up the offer of the flu and Covid booster vaccines, it's never too late to come forward. This winter will be particularly difficult for vulnerable people, including older people, especially with the addition of the health and wellbeing impact of the cost-of-living crisis. Therefore, it's crucial people do what they can to keep themselves and their loved ones well and access services in the right way, for example by visiting NHS 111 Wales online if the situation is not life-threatening."