News
NHS and social care in most challenged state for decades
Director of the Welsh NHS Confederation, Darren Hughes, responds to the latest NHS monthly performance statistics in Wales.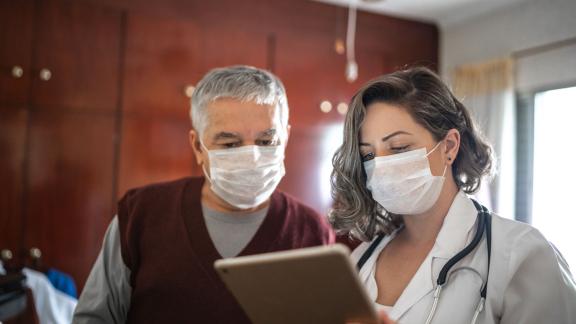 The latest NHS monthly performance statistics published today (Thursday 22nd September) show: 
There continues to be an average of over 100 immediately life-threatening calls made each day to the ambulance service.

 
Daily emergency department attendances continue to be high,

with performance improving against the four-hour target.

 

358,000 consultations took place in the latest month.

 

Numbers

waiting

more than two years for treatment fell for the fourth consecutive month.

 
 
Commenting on the latest figures, Darren Hughes, director of the Welsh NHS Confederation said: 
"We have to be honest with the public that both the NHS and social care are in the most challenged state they've been in for decades. Without a longer term sustainable funding plan for health and social care, this will remain the case. 
"This summer, we've seen record high levels of life-threatening calls to the ambulance service and emergency department attendances. The NHS is doing everything it can to ramp up elective activity such as hip and knee operations, however, waiting lists are still extremely high and referrals are increasing.  
"GPs are also experiencing more and more people needing their help – it's not just ambulances and emergency departments that are feeling the pressure, this really is a whole-system issue. 
"Despite the demand across the whole health and care system, there are some small signs of improvement. Many of the longest waits for treatment, including for diagnostic services and therapies, continue to decrease. This is thanks to the relentless hard work of staff across health and social care, and we can't thank them enough for all they do, come rain or shine. 
"Bringing waiting lists down requires the whole system working at its most effective, which relies on few disruptions, improved patient flow through hospitals and adequate capacity in social care.   
"With what has been the most challenging summer in living memory for the NHS, with demand for healthcare at an all-time high, leaders are concerned about the winter months and are doing everything they can to prepare for the worst on record."